Triangle Rock Club Appoints New Leadership
Date posted
January 11, 2021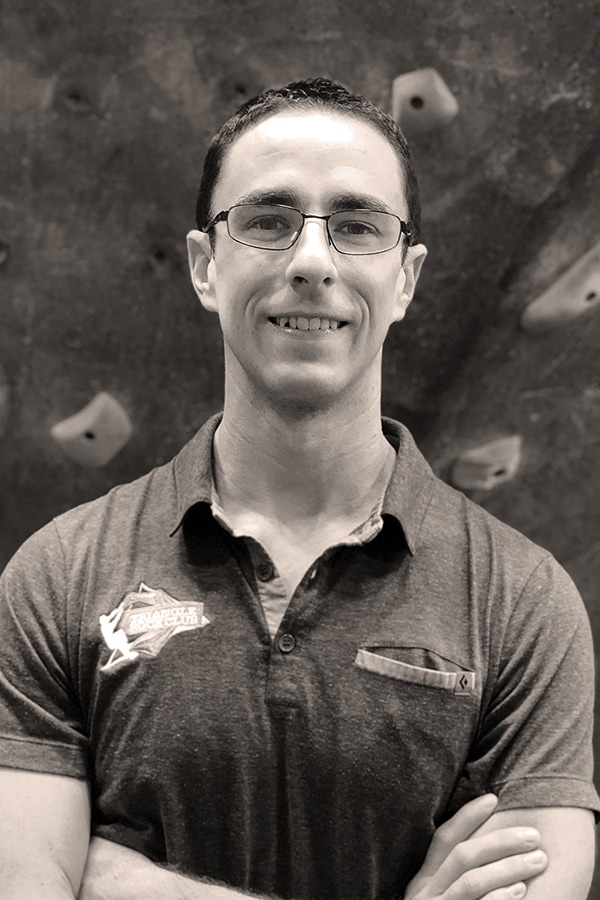 Triangle Rock Club has appointed Mike St. Laurent as Chief Operating Officer, effective as of Jan. 1st, 2021.
St. Laurent's history with Triangle Rock Club extends to the company's founding. He was hired as the company's first employee after offering to volunteer during the construction of the first Triangle Rock Club location in Morrisville in 2007. He was promoted to Club Director at the Morrisville location in 2013, and he was promoted to Director of Operations in 2018. As Director of Operations, he oversaw operations and managed 300+ employees across Triangle Rock Club's five locations in North Carolina and Virginia.
In his new role as Chief Operating Officer, he will continue his present responsibilities plus help guide the company's future.
Says Managing Partner Joel Graybeal, "This is a well-deserved promotion for Mike who has worked tirelessly to help Triangle Rock Club navigate the very challenging environment for indoor fitness centers during 2020. It's also a testament to Mike's 13+ years of unwavering commitment to the company's success."
St. Laurent's promotion coincides with construction at both the Fayetteville and Durham locations for expanded fitness and yoga offerings.
Says St. Laurent, "Looking ahead, I am excited for what's to come in 2021. We are still operating in a challenging business environment that will test our mettle. However, I am confident in our collective resiliency and shared values to get us through to the other side. We remain committed to our mission of sharing our passion for climbing and fitness. And we will never lose sight of what's most important: people."
---
Founded in 2007, Triangle Rock Club currently operates five indoor climbing gyms in North Carolina and Virginia. The rock climbing centers offer climbing, fitness, and yoga options for novice and seasoned climbers alike. Robust programming includes climbing, fitness, and yoga classes, as well as youth camps, birthday parties, and more. Triangle Rock Club was named the 2015 DREAM BIG Small Business of the Year by the U.S. Chamber of Commerce.