Merchant Advocate Product Presentation
---
Tuesday, April 27, 2021
10:00 AM - 10:45 AM (MDT)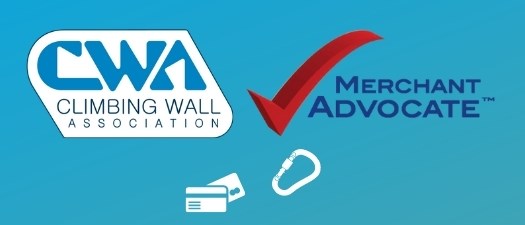 The CWA is excited to bring you an educational webinar about the world of credit card processing, and how to maximize your profits.
Join Jeff Shavitz and Spencer Rothschild of Merchant Advocate, who will be leading a discussion on how they've helped more than 100 rock climbing gyms increase their bottom line profits.
This webinar will cover:
What you need to know about the unregulated credit card processing industry
The tactics processors use to bury fees
How to read between the lines of complicated monthly statements
The importance of breach protection and PCI compliance
How you can avoid the most common fees and increase your profitability.
Don't miss this opportunity! Register now.
For More Information: