Member Spotlight: Shaker Rocks
Date posted
November 24, 2022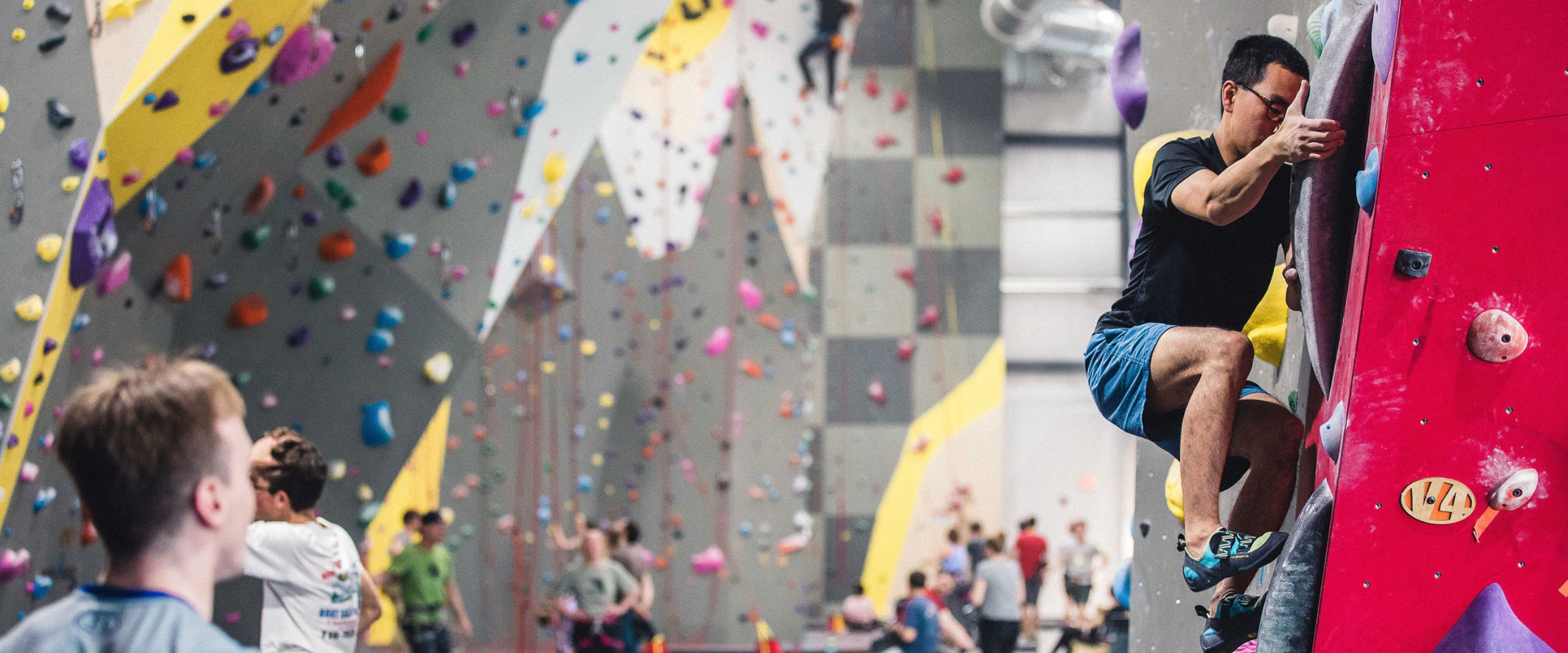 As indoor climbing has grown in popularity, new indoor climbing gyms are popping up in areas one wouldn't traditionally associate with rock climbing.
Based in Shaker Heights, a suburb of Cleveland, Annie Richman and the rest of the Shaker Rocks team have built a modern indoor rock gym that has found great success through a focus on inclusivity and innovative programming.
These inclusive programs include strategic non-profit partnerships, education intiaitves, and their unique "Climb with a Cop" initiative. The"Climb with a Cop" progam has Shaker Rocks employees teach police officers how to belay, then invited a local school students to share the rope with them. It acted as a strengthening of ties to the community.
This interview was edited for clarity and brevity.
---
Quinn Gordon, Membership Coordinator, CWA:
I was wondering if you could walk me through a brief history of how Shaker Rocks came to be, from concept to open?
Annie Richman, Owner and General Manager, Shaker Rocks:
So, my kids were competing in climbing competitions around the country, and we noticed that these gyms were gorgeous, and Cleveland didn't have a new modern, beautiful gym. Where I live in Shaker Heights, there was a brand-new multi-use district cropping up that we knew was going to be developed and opened in a few years.
I thought, "Wow, that would be a really great place to have a climbing gym." So, long story short, we made it happen.
We asked a number of people if they were interested in opening a gym because we really had no interest in running a climbing gym. We just wanted to have one. We live in Shaker Heights. Our kids go to school here. We just wanted something cool in our community because our community never gets anything cool. Well, no one really took it up, so I was like, "Well, why don't we do it?"
Kind of crazy, but we started the ball rolling. It took us five years from that idea to opening.
Quinn Gordon:
Can you describe the importance of that Shaker Heights community and how you've harnessed the power of that community to make your gym successful?
Annie Richman:
The Shaker Heights community is very, very special. It's an incredibly tight-knit community where you work with people that you go to school with, and your kids go to school with people that you see at Cleveland orchestra concerts.
Shaker people are intertwined and active, and they create a tight, beautiful community. It was important for me to have a gym here because I wanted to be in my own community where our friends would come in to climb.
We work to ensure that we are listening to and supporting the community. For example, next summer we are joining forces with the rec center to put on a Skate-Swim-Climbathon. It's our version of a community triathlon for charity. Edwin's Leadership & Restaurant Institute is the beneficiary, and we chose this nonprofit because it is local, locally loved by the community, and it touches my heart having come from the restaurant industry myself.
When choosing our core values, though, we use the word inclusive instead of community. I think the word community can be limiting. Being inclusive and bringing everybody in to make them feel welcome and comfortable here - building those relationships - to me, it will develop a community, but inclusiveness comes first. The core of inclusivity is that no matter who you are or how you climb, you're welcome here.
Quinn Gordon:
I just love the thought that you folks have put into really living those values. It really shines through the gym culture you've created. I also know that you folks focus heavily on youth programming at Shaker Rocks. Could you walk me through why you put such an emphasis on this area?
Annie Richman:
We wanted to be a family-friendly gym. Like I said, my kids climbed when they were younger, and I knew how good it was for them. So, I wanted other children to be able to benefit from having a climbing gym in their community as well. We have a little children's corner with board books and blocks, and we have programming that starts from age three years old. It is a very family-friendly gym, and we did that intentionally.
From inception, even before we started raising money to fund the gym, I went to the Shaker Schools Foundation, a foundation that supports the Shaker public schools, because we wanted to have programming for at-risk kids. The Shaker schools are extremely diverse with the wealthiest of the wealthy to kids who are on free and reduced-price lunches.
There's a wide range of kids and a lot of poverty in the city, and I wanted to be able to bring free programming to them with help from the foundation.
We host an afterschool climbing club where scholarship funding is shared between the Shaker Schools Foundation and Cleveland Climbers Outreach, a nonprofit some of our members created. These scholarships allow kids to climb here regularly with the aim being to give them all the personal benefits of climbing, but also diversify the climbing community as well.
Quinn Gordon:
I was wondering if you had any other programs that you wanted to highlight as really key to the Shaker Heights mission and vision.
Annie Richman:
Education is one of our core values. We have what we call a climber development program, and our youth program is modeled on it. It starts off with level one, which is first-time-ever kids. We start at age eight for these climbing clubs.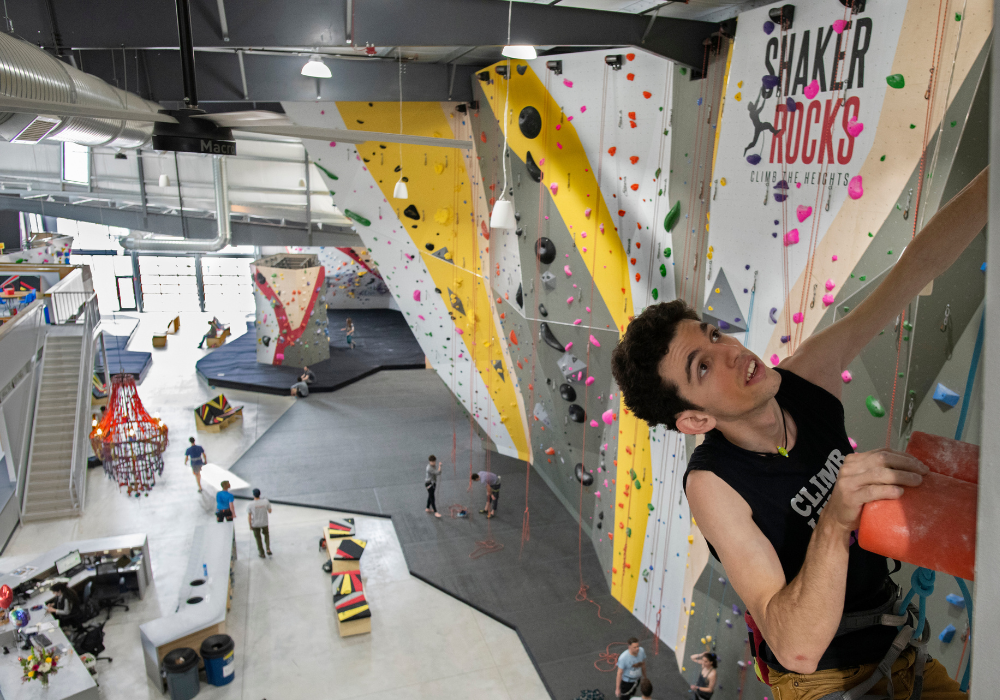 All these classes are one month long. In level one, you learn etiquette, you learn about the equipment, you learn how to put on your harness and all the basics. Level two, the next month, is where you learn how to belay, and then level three is endless technique courses. Level four is lead climbing. Some kids just recently advanced enough to lead climb, and after that, it's outdoor climbing, level five. I think that's a pretty special program that we have to help build skills.
Quinn Gordon:
That's awesome. We always applaud gyms that are working to educate their climbers and are helping build healthy, responsible and sustainable habits for the long term.
Annie Richman:
Yeah, that's exactly what we care about!
Quinn Gordon:
For my final question, I was hoping you could describe how have you benefited from membership with the CWA?
Annie Richman:
The CWA has been nothing less than fantastic. I went to my first CWA Summit before we even opened just to learn. I learned so much, not just from the sessions, but from the other people who were there.
Not only that, but through COVID, I was on probably every single community call. Knowing that you're not alone out there, having that community to talk to and work through things throughout the pandemic was invaluable.
Author's Note: Shaker Rocks has recently signed an agreement to purchase acreage in Westlake to build their second location.
The CWA is excited to see gyms coming to communities without a traditionally strong outdoor climbing community. Help grow our family, by becoming a member today.
---
About the Author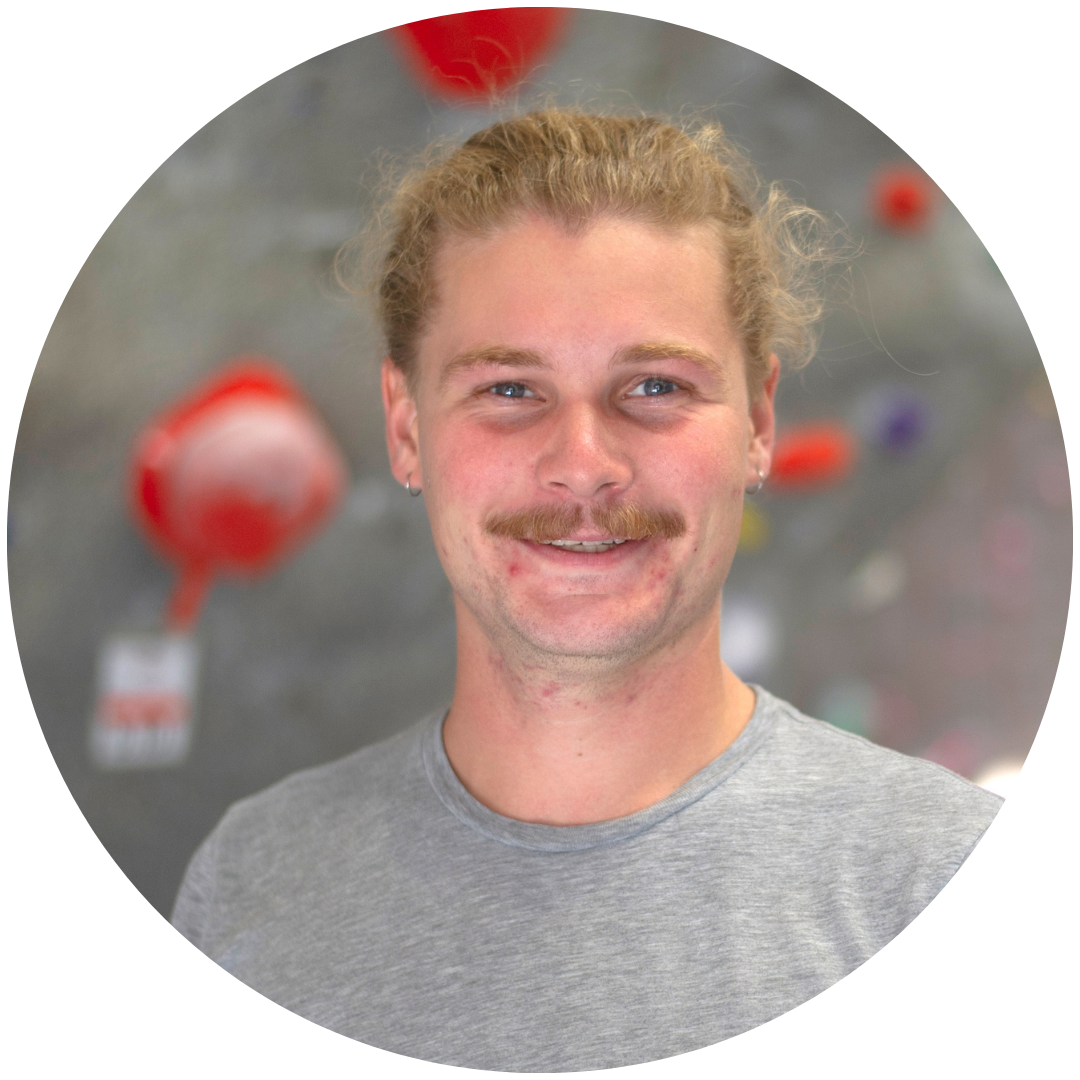 Quinn Gordon is the membership coordinator at the CWA. Quinn is an active member of the climbing community and continues to hone his skills inside and outside the gym. When not on the clock, he can be found climbing in the Flatirons, hiking in the Rockies, or reading above the tree line.