What Tools Do Routesetters Need?
Date posted
August 14, 2023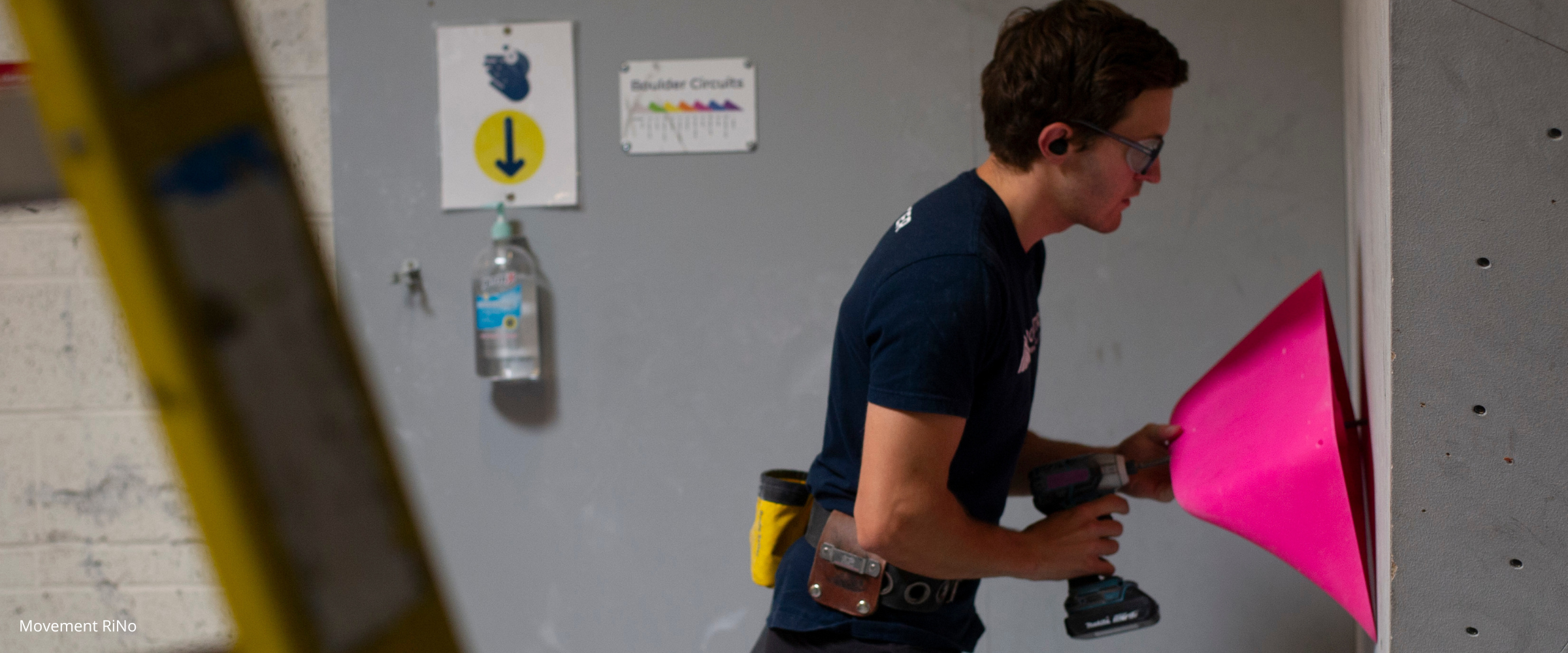 I am not a routesetter. As a former indoor climbing gym owner and operator, I made it a point to routeset whenever I had the time, because the holds on the wall are your business, but my skills in this arena are rudimentary at best.
I have invested a lot of time and energy into understanding the process. With close friends that are extremely talented (L3-5) routesetters and working with Petzl through End 2 End Outdoors, I have gained direct exposure to some of the more technical skills and products that make routesetting more efficient, easier, and less risky.
As I have grown in the indoor climbing industry, I have found five key tools that most routesetters in my circles rely on for their daily work, that non-routesetters may not be familiar with.
For simplicity, I am omitting several basics to routesetting. This includes things like shoes, ropes, ladders, impact drills, etc. With those out of the way, here are five tools that routesetters should consider for their toolkit.
Ascending & Descending Devices
The consensus is that routesetting for roped climbs utilizing an assisted braking belay device, even with another device to secure yourself directly, is high risk. If you read the precautions that come with belay devices, they indicate that routesetting in this manner is not an approved method. The results of misusing a belay device for routesetting, even if you have years of experience, can be deadly.
To minimize your risk and utilize gear properly, you will likely want two things, an ascender and a descender. The Petzl Ascension ($99.95, PetzlPetzl.com) or Trango Passport ($64.95, trango.com) are two such ascenders. Utilizing a form of safety catch, a large two-handed grip and multiple holes for attaching yourself to your rope, an ascender is a vital piece of the puzzle for helping to pull you up the wall and keep you there until you want to come down.
The only descending tool with widespread utilization that I have seen from the climbing industry is the Petzl Rig ($150-250, various retailers). Think of the Rig as the rope access equivalent to the Petzl GriGri or Trango Vergo. This device is specifically intended for self-braking descents while working from a rope. With several safety features designed to minimize risk and maximize ease of use, the Rig has somewhat become the dominant force in this space.
Fluted Pilot Bit with Countersink
Although many of the items on this list are specific to roped climbing, a good set of bits is just critical to life in general. Specifically, when it comes to routesetting, a fluted pilot bit and an accompanying countersink. When working on the wall, there are many instances where an existing hole is no longer functional, or a new hole is needed. These could be for a screw-on hold, a setscrew for a bolt-on hold, or for volumes.
When a new hole is needed, you want the hole with minimal damage to the hold, hence a pilot bit to cleanly start and finish. Additionally, the hardware installed needs to sit flush with the surface to prevent a sharp edge or snag, which necessitates the countersink. Although the task could be accomplished with a few standard bits, the time saved and professional finish of using the right tool will pay for itself over time. Volume and hold budgets are one of the more expensive capital expenditures in a climbing gym, so minimizing the damage and risk of breaking these pieces is worth the $10-15 it costs to equip each member of your routesetting team with the ideal tool for the job.
Positioning Lanyard
"Going in direct," or something similar should be a common phrase to anyone who has spent time on a rope. Although this can be done with several devices, such as quickdraws, many instances of these behaviors are again in contradiction to the items' intended purpose. This leads to unnatural wear and tear, weakening the device which could lead to premature or unexpected failure.
When you are going in direct, whether it is resting on a route or focusing on routesetting, having the right device for the job is both risk-averse and more efficient. In the climbing world, Petzl again has a minor monopoly on positioning lanyards with items like the Connect Adjust ($49.95, PetzlPetzl.com), but there are a huge number of similar options through various work-at-heights providers. As with any new equipment, it is imperative to read and understand the intended uses and ratings before purchasing.
Beyond securing the routesetter to the wall from a safety perspective, positioning lanyards allow slack to easily be introduced or removed from the rope system. If you have ever been at height and trying to work on an issue, climbing or routesetting related, you know that flexibility in movement is key.
Chalk (Sock)
You might think that chalk should have been on the list of "duh" items that prefaced the top five, but chalk is here for a reason other than your hands. When a hold is cleaned, generally with a pressure washer, it is left feeling a bit too clean. What I mean is that a newly placed hold can sometimes create an additional level of difficulty if not properly chalked up before going to the community.
Most often routesetters utilize inexpensive chalk blocks or chalk socks to quickly apply a thin layer of chalk to the holds prior to the forerunning process. The intent is to ensure that the difficulty of the route or boulder can be properly assessed for how it might feel for climbers in the gym.
From a routesetters perspective, "You can't forerun and get an accurate gauge of the movement if the holds are slick," says Chris LoCrasto, the owner of Summit Climbing Gyms who is also a Level 5 Routesetter.
Mental & Physical Support
Routesetting, especially full-time, is a physically and mentally grueling profession. Long hours hauling heavy equipment on your feet, most often on padded flooring, works all the muscles in the leg and back. Time spent in a harness leads to soreness in all manners of the body. Supporting an impact drill above the shoulder and head for multiple hours, let alone supporting large holds and volumes, is a high strain on the entire upper body. The list goes on and on. Combine all this physical toiling with the need for a precise product (ever complained about the grade on a route?) and doing so in a high-risk environment, and it is a recipe for a stressed individual.
Some of the best programs in the country account for this with schedules to provide paid non-routesetting time weekly as well as off-the-clock support for things like physical therapy and massages to restore tired muscles, tendons, joints, etc., proactively and reactively. Additionally, they invest in high-caliber leaders to keep it all in line and high-quality equipment to facilitate a team that is focused on accomplishing their tasks, not on how to budget for equipment out of pocket.
The routesetting profession has evolved meaningfully in just the short years that I have been aware of it, and I expect that as the number of indoor climbing gyms in the country expands, so will its importance. The value of a good routesetter is near impossible to measure precisely, but in my opinion, it is among the most valuable positions in the indoor climbing industry.
The best routesetters are finding their way into programs and positions that support a career path monetarily, but also over benefits and support. Each of the items above, along with the basics for the job not detailed, carry a price tag. Who pays that price tag makes a meaningful financial difference for the individuals who are ultimately delivering the product that sells memberships.
My final question is this, are you supporting your routesetters to the best of your capabilities?
Interested in more routesetting information? We just released the CWA Routesetting Guide, so give it a download and help shape the future of the industry by providing your much-appreciated feedback.
---
About the Author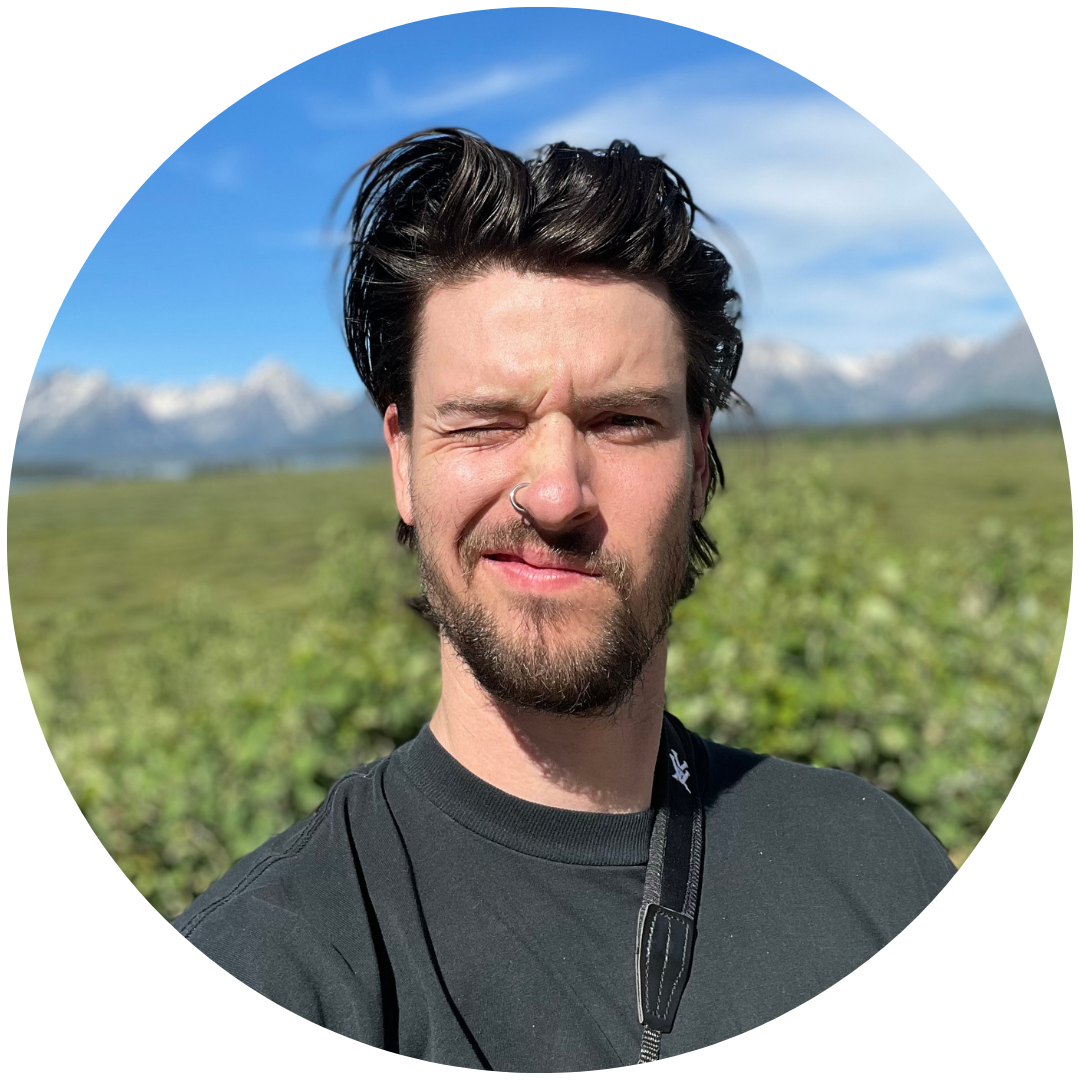 Paul Terbrueggen, aka Tall Paul, is an operations leader with 10+ years of experience. He offers small business consulting for gyms looking to streamline operations, increase retail revenue or otherwise grow their business. Previously he worked at Summit Climbing, Yoga & Fitness as the Retail Director and then Chief Operating Officer for their eight locations in Texas and Oklahoma. Prior to Summit, he led teams of up to 4,500 for Amazon Fulfillment Operations
An avid boulderer, he can often be heard claiming to be "more tall than talented" at 6'6". Paul enjoys all manner of activities, indoor or outdoor, especially when shared with his fiancée Becky and two puppies Penny Lane and Lil McGill (but everyone knows her as Nancy). In addition to consulting and writing for the CWA, Paul is an analyst for End 2 End Outdoor, representing La Sportiva, Petzl, and Big Agnes.