Comfort, Progress, and Challenge in Routesetting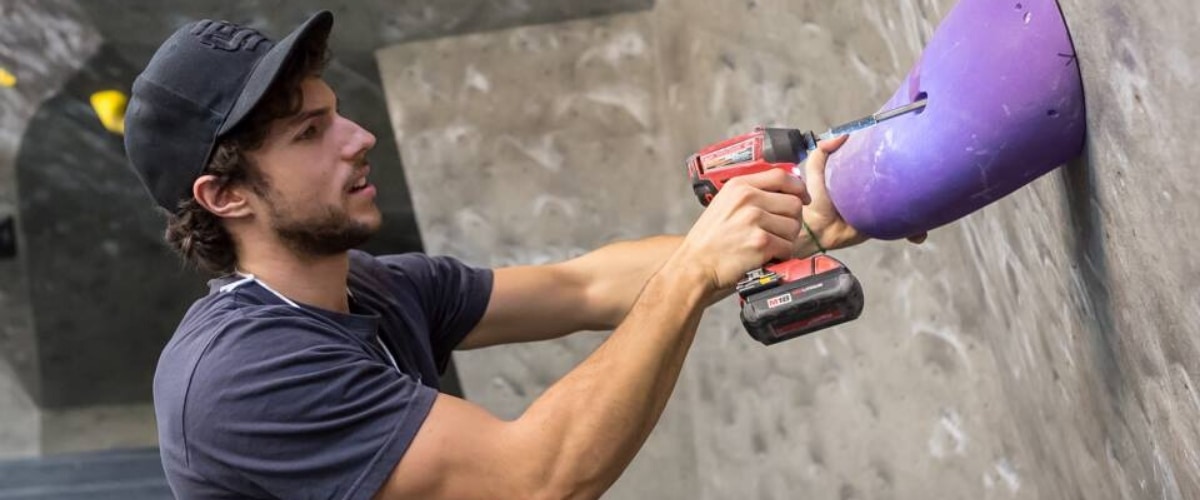 As routesetting continues to develop as a profession and a career, it's becoming an increasingly important part of modern gyms. With that role comes increased pressure on the quality of setting and the experience of climbers.
But the goals of routesetting aren't always easy to balance — good setting needs to both challenge and entertain, to offer puzzling sequences that remain rewarding. What's more, most gyms must cater to climbers of widely varying levels.
To get some clarity on balancing the demands, I got in touch with Andreas Lerch, Head Routesetter for Vancouver's The Hive.
Andreas oversees routesetting operations for three facilities in the busy Vancouver area, with a fourth location slated for Winnipeg. All Hive locations are bouldering only.
Willis Kuelthau:

How do you think of your relationship to members and climbers? Are you here to challenge, amuse, both?
Andreas Lerch: I think of my relationship with members and climbers as more than just bringing a product to them — we are bringing an experience. As a crew, we work to challenge and engage the climber as much as possible.
With the steady increase of climbers and members, I spend a lot of time balancing what beginner climbers think is fun with what experienced climbers think is fun. Setters often forget that sometimes beginners don't need to be challenged the same way as your strongest members, and we need to get them to the top so that they get hooked and keep coming back for more
With that being said, we also have a lot of strong climbers who need to constantly be challenged in other ways.
WK:

Is there a tension between challenge and entertainment? How do you challenge climbers while ensuring that they enjoy the experience?
AL: I wouldn't say there is tension between challenge and entertainment; I think they can sometimes go hand in hand.
I think a big focus on challenging climbers comes from empathy and understanding what it feels like to be a beginner all over again. We do our best to continue to introduce volumes on easier boulders, as well as encourage the use of big "fun" holds. We also try to ensure that there are climbs of all levels on all wall angles.
Another way we challenge climbers is setting specific movements in a range of grades, such as an easy mantle, medium mantle, and hard mantle boulder. I think seeing people work their way up the same climb with 3+ variations is a neat challenge.
WK:

Different climbers and members have different needs. How do you balance setting for hardcore climbers with a less experienced crowd?
AL: I use the motto "Fun, Fair, and Functional". We also have a lot of diversity on the setting team from gender to height. We have people who are five feet tall on our team all the way up to 6' 2".
Between the three facilities, we have over twelve setters. So, we have a lot of different brains to pull ideas from. Since we do have people come in with all skill levels, we manage this by setting a variety of styles.
We also have other outlets for members who crush, such as the Moon board and Stokt board. I often find the hardcore climbers to be the ones who climb the least and train the most, so having an awesome training space is key.
WK:

Does outdoor climbing inform your setting? Do you try to prepare members for the outdoors, or leave it as a separate discipline?
AL: We do some gym-to-crag seminars, but in terms of the setting, we don't generally do any of the indoor-to-outdoor comparisons.
We try to bring moves you may see outside into the gym, and I think as a climber, climbing outside can bring inspiration to my setting.
I like to think that we prepare members for the outdoors. However, I think we have many climbers who would rather just climb inside their entire life and don't care much for outdoor climbing.
WK:

How do grades fit into this conversation? A useful tool for progression, or a subjective measure that can hold climbers back?
AL: Grades are always a hot topic to talk about. We use a hex system: one-hex through six-hex. It's a circuit system — in each hex, there are three V grades. Our circuits do overlap, so there's overlap in all of the circuits.
I think that grades can be a useful tool for progression if problems are never changing. I think due to the number of styles climbing has to offer, grades will always be super subjective.
For example, I don't excel at slab climbing, but put me in the steep on pinches and I will do great.
I think benchmarks on the Moon board can be helpful to see whether or not you are improving as those climbs always stay the same.
But I think for sure grades are always going to be a challenge. It's something we constantly struggle with as setters. As a crew, we'll get a lot stronger and the grades won't show that. It's my job to say: "Hey guys, you're getting really strong. You gotta tone it down a little bit."
I also find that the conditions of a climb affect the grades. Something that we do is we put up "New" plaques for a week, which are ungraded plaques. And that allows a week for climbs to be climbed, and we can then adjust the climb to a more appropriate grade if it got harder (or in some cases easier).
It also really encourages people to climb things they would never try, which is pretty rad. I see new people get on a six-hex, and I'm like "Oh my gosh, this is going to be interesting." But it's cool, because they don't know the grade and they're just having fun. Whereas if there were a grade on it, they wouldn't even touch it.
We also try our best to keep the grades consistent among the gyms, which is another one of the big challenges as we have a decent amount of multi-gym users.
WK:

Are there any unique setting advantages or challenges that come with being a bouldering-only gym?
AL: For sure. We don't have to be on ropes, so there's a lot less of the rope safety stuff that we have to be worried about.
It's a lot easier to teach people how to set unique movements and challenge our routesetters when we can easily tweak moves on the ground. It's really hard to teach people on a rope, when you're like: "You know the crux up there by the third draw…" You can just get up on a ladder and swap holds and really explain things.
So, I find that the teaching aspect is really enhanced in a bouldering facility. And not sitting in a harness for a long time is awesome.
WK:

Are there ways that you think climbers could get more out of their gym experience? What do you wish more climbers knew about routesetting?
AL: I think there are many ways climbers can get more out of their gym experience. We strive to create a strong community at the Hive and host a lot of community-based events to bring people together. We also offer some awesome courses for climbers to up their skills.
As far as climbers understanding routesetting better, I've been toying with this thought for a while. I feel it is important for people to understand what goes into routesetting, and there are many avenues that one could go down in terms of sharing this with the community.
I wish more climbers knew how much work goes into creating a climb, and that we aren't setting selfish sandbagged boulders that are for giants. We spend a lot of time as a crew to create an awesome experience that will keep climbers coming back.
I think one aspect of this is having management know what the setting process looks like, so when asked they can explain it to members, as our routesetting team is not always around. The more people who understand the process the better.
WK:

How important is member-setter communication? Are there any tools or feedback methods that you particularly value?
AL: I think member feedback is super important. If you are not listening to your members, they will find another gym that will.
Member retention is key to the growth of a gym. In order to keep members, you need to listen to what they have to say and keep them in the loop when changes are being made. I have spent a lot of time over the years talking to members and reading member feedback comments.
We recently did a survey across all gyms and got some awesome feedback and followed up with a great FAQ. I would highly recommend this approach.
I also reach out to our ambassadors. Our ambassadors climb at multiple facilities regularly, and we send out a feedback form quarterly to get their input. They are all quite experienced and notice trends that the setters may overlook, such as the tops of boulders getting spooky or an excess of bad feet on all the problems.
---
About The Author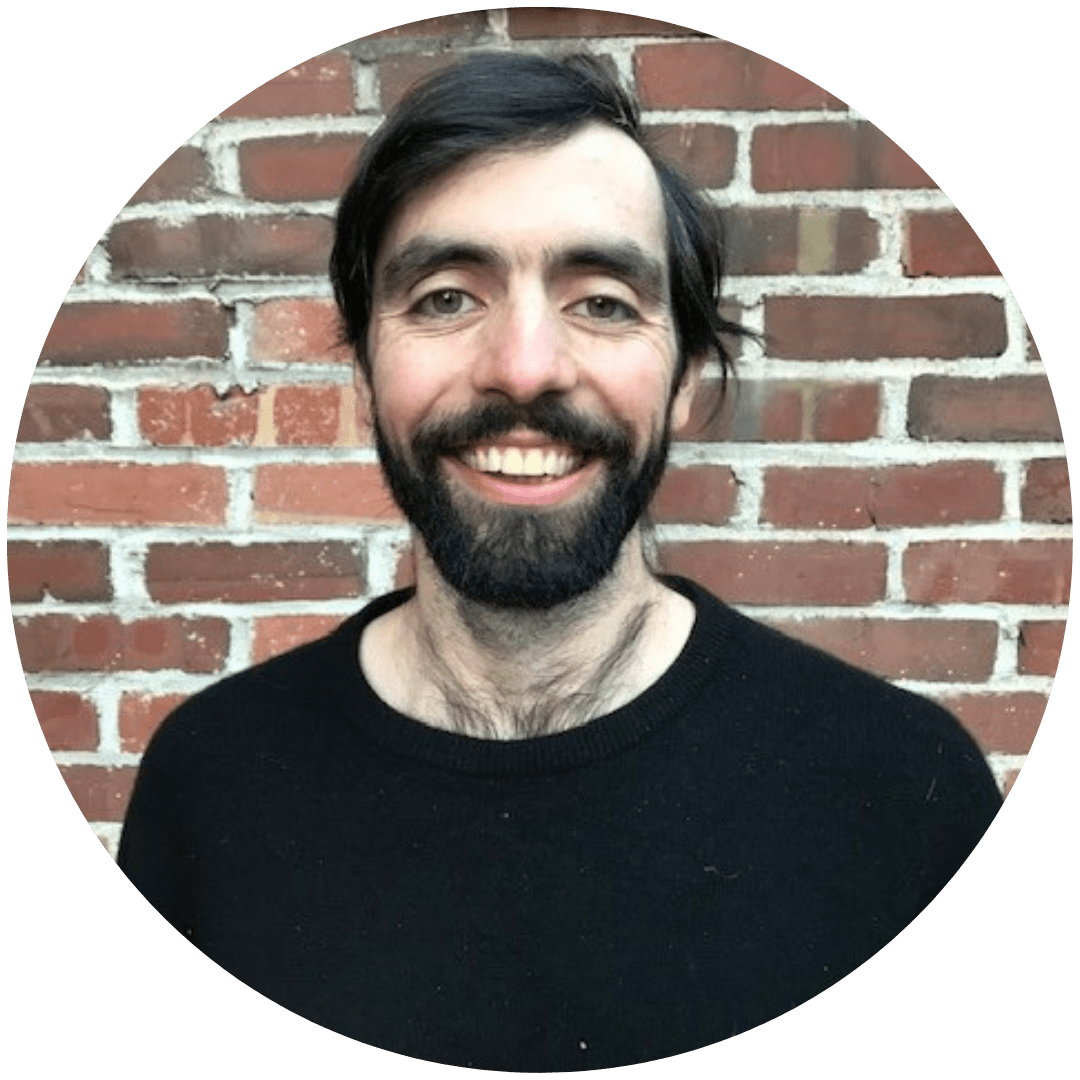 Willis is the rare local who was actually born in Boulder, Colorado. He attended Williams College and works as a freelance writer out of Providence, Rhode Island. When he's not writing, you'll find him rock climbing, playing with his cats, and drinking too much green tea.