Hope for More Stimulus for Climbing Gyms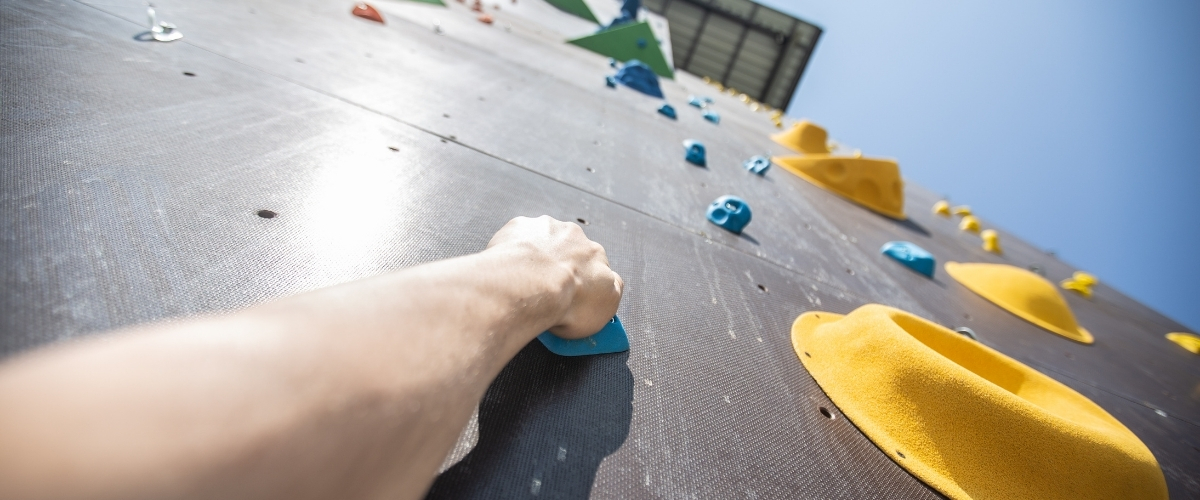 UPDATE

Please join us on August 17th for a webinar covering the gyms act and our upcoming campaign in partnership with Access Fund to help raise support for this important legislation.
The CWA has been working to help secure direct stimulus for climbing gyms through the Gym Mitigation and Survival Act (GYMS Act H.R. 890/S. 1613). The bill was a result of work by the International Health, Racquet & Sportsclub Association (IHRSA) and the recently formed National Health and Fitness Alliance (NHFA). The CWA has been tracking this legislation and assisting the NHFA to make sure that climbing gyms are not excluded when this bill passes or is included in other legislation.
If passed, the GYMS Act will create a $30 billion fund to provide stimulus directly to businesses in the health and fitness sectors. The grants will be based on 2019 revenue and are set to be capped at the lesser of $20 million or 45% of 2019's revenue. Climbing gyms that were hit very hard and saw less than 33% of their 2019 revenue in the most recent quarter would be eligible for an additional 25% of their initial grant.
The bill defines eligibility as "a fitness facility which provides instruction in a program of physical exercise or offers space for the preservation, maintenance, encouragement, or development of physical fitness; which does not offer golf, hunting, sailing, or riding facilities; where the health or fitness component of which is not incidental to its overall function and purpose; and which is not part of a State or local government facility." Most commercial climbing facilities should qualify under this definition.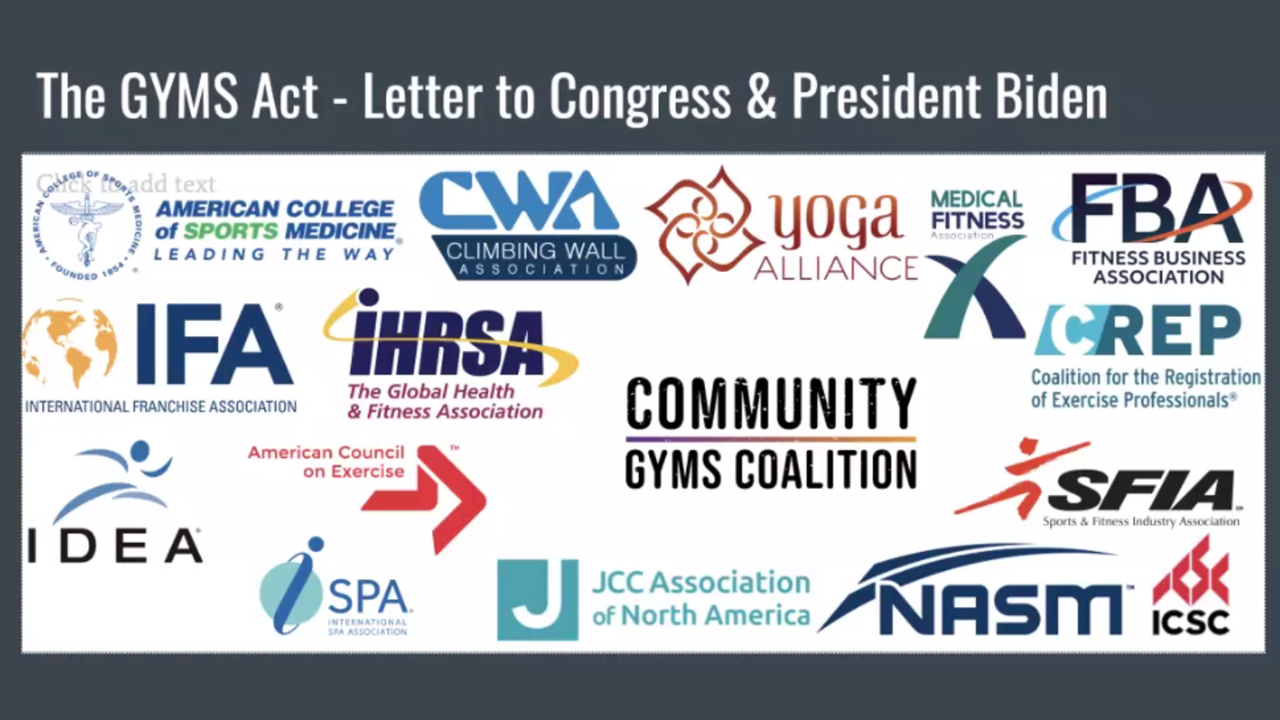 Some of the associations that signed onto a letter to Congress and President Biden
The GYMS Act was filed in the House of Representatives in early February 2021 and has been steadily gaining bipartisan support. A companion bill was introduced in the Senate in May. After the companion bill was introduced, key Representatives also sent a letter to President Biden asking for his support of the legislation.
As of this publication, there are currently 145 bipartisan cosponsors in the House of Representatives and 10 cosponsors in the Senate. Similar bills supporting restaurants and performance venues were included in COVID stimulus packages with similar numbers of cosponsors.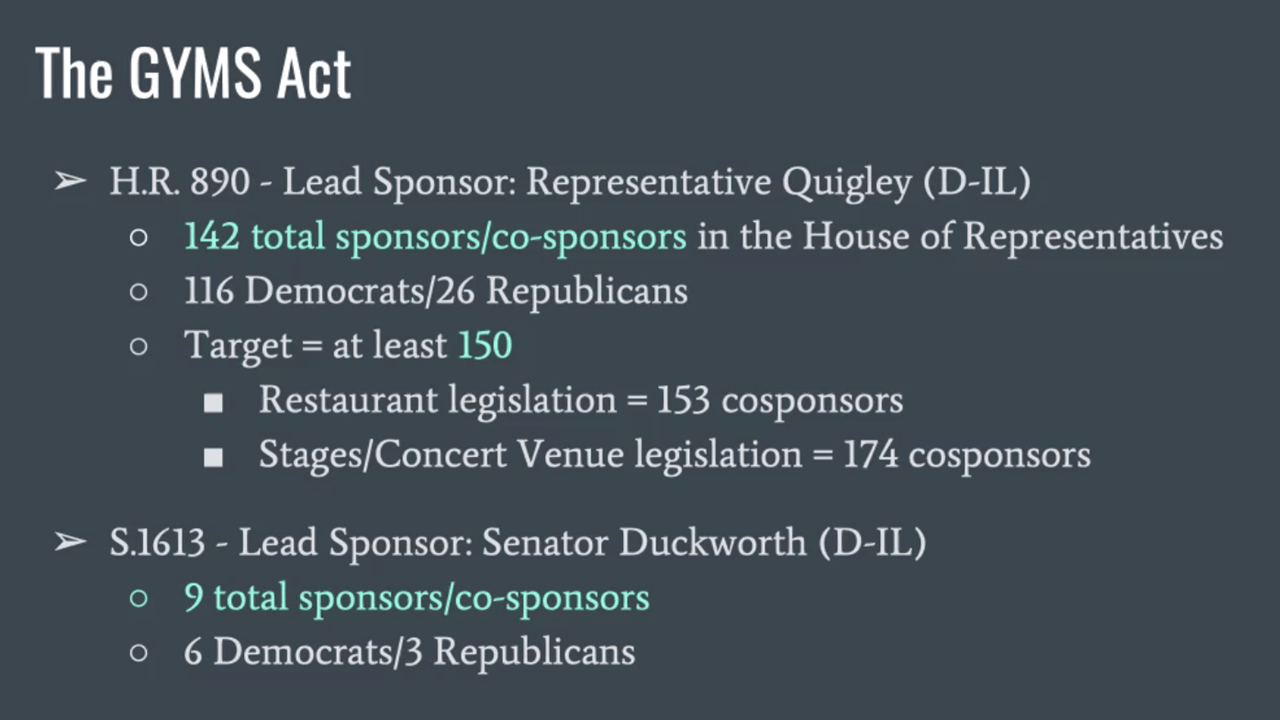 The current strategy that the CWA and NHFA are focusing on is to get the GYMS Act included in the upcoming budget reconciliation bill. The time leading up to the vote on the reconciliation bill is critical and getting more cosponsors will help increase the chances for the GYMS Act's success.
Contacting your representatives will help recruit new cosponsors – additional support in the Senate is especially needed. The CWA and the Access Fund are working together to develop a campaign to increase awareness among all patrons of climbing gyms. The upcoming campaign will make it easy for your members to contact their members of Congress and help support the indoor climbing industry.
Additional details will follow as soon as possible. Please contact Garnet Moore at garnet@cwapro.org with any comments or questions about this important legislation.