How Coronavirus Changed Retail, and What I've Learned in the Past Six Months
Date posted
October 6, 2020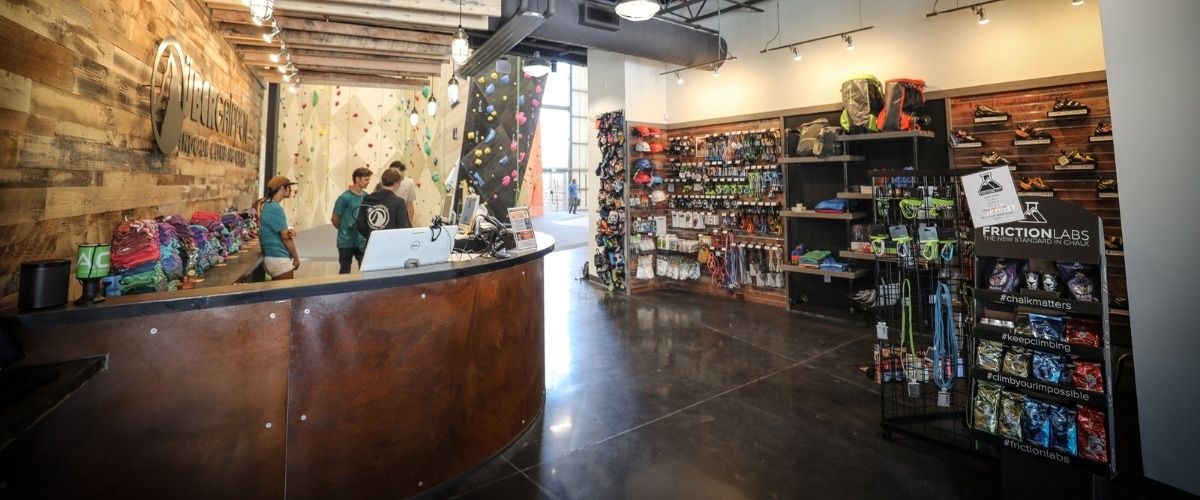 COVID-19 has required an incredible amount of flexibility and adaptation in all of our lives, inside of the climbing gym and out. Like many other industries, climbing gym retail has taken a hit this year, but it's not all bad news.
Based on data from a convenience sample of three gyms that I work with, Sales (revenue generated from retail) are down, Margin (profit from retail, by percent) is about the same, and Dollars per Check-In (average revenue generated from retail per check-in) is up since gyms began cautiously re-opening. This was initially a surprise until I started thinking about who is using gyms most right now: members, who are also likely to spend more money in a well-stocked retail shop.
If your gym has a retail shop, you may have noticed a few changes in what people have been purchasing over the past few months. For example, training products were initially flying off the shelves, with people adapting to spending more time in their homes. That wave seems to have died out. Although we're still in the middle of a pandemic, time hasn't stood still. Trends continue to emerge, so keep up!
What Isn't Selling
First, think about what likely isn't selling well right now. With check-ins down, it should be no surprise that concessions are down. You are probably selling fewer sports drinks and energy bars so far this year compared to last. Plan for this by stocking fewer concession items. Those items also have a shorter shelf life than most of your other products, so avoid waste by slimming down your concessions until your check-ins pick up. Also, since a lot of your users right now are members, they probably have a chalk bag and they are through their first pair of climbing shoes. So, slimming out your selection of chalk bags and entry level shoes might be a good move right now as well.
What IS Selling
So, what are people buying? Given that your members are likely to have more outdoor climbing experience than day-pass users, they're a lot more likely to be purchasing ropes, crash pads, guidebooks, harnesses, helmets, and other items so that they can go climb outside more during the pandemic. Stock a few extra ropes, a handful of guidebooks to your local crags, and a few helmets. Try some new things! See what works and have a plan for what doesn't.
Next, keep in mind that your members are some of your most loyal customers. They like your brand and they'll happily rep it out in the world! Keep a good stock of branded items on hand, especially ones that can be seen by other people (t-shirts, hats, water bottles). Steer clear of items like branded nail clippers and bottle openers, which tend to get tossed in a pack or a drawer and don't help to get your brand out in the world. Be creative! Hit up your local printers or suppliers to see about branded face masks or neck gaiters. Talk to your customers, see what they want!
Expand Your Retail Reach
You're seeing fewer people through your doors on a daily basis, so how else can you reach your customer base with retail items? One possibility is to build out a small retail shop with essentials online.
An online platform could help you move some retail products and gives your loyal customer base a way to support you without coming in. Focus on branded items, like your most popular logo tee or your most popular hat (or hoodie and beanie for the upcoming cold season). Lots of online retail platforms offer a free trial, which is a great way to try it for a month or two and see if it's right for you and your business. But don't take on this task lightly—it is a lot of work (even the setup for a free trial!). You'll need to think through things like a return policy and a plan for efficiently shipping items (one way to simplify this a great deal is to do curb-side pickup only).
Lastly, don't give up on programs or events that have historically been successful for you and your gym. Just be creative with how to do it now. For example, shoe demos typically result in big shoe sales, but some hesitation about holding an event to purposefully attract more people to your space is warranted. Try an outdoor shoe demo while the weather is still nice! Close off a few parking spaces on the night of the event, and mark off spots 6-feet apart leading up to the demo table as a visual cue to help people practice social distancing.
We all know it isn't business as usual right now, and no one knows when it will be again. But one main theme for me this year has been to be creative. Let's not just give up and wait for everything to "go back to normal." Rather, let's strive to reframe what we're good at for the current environment. Don't be afraid to try new ideas and keep pushing forward with what we all love.
---
About the Author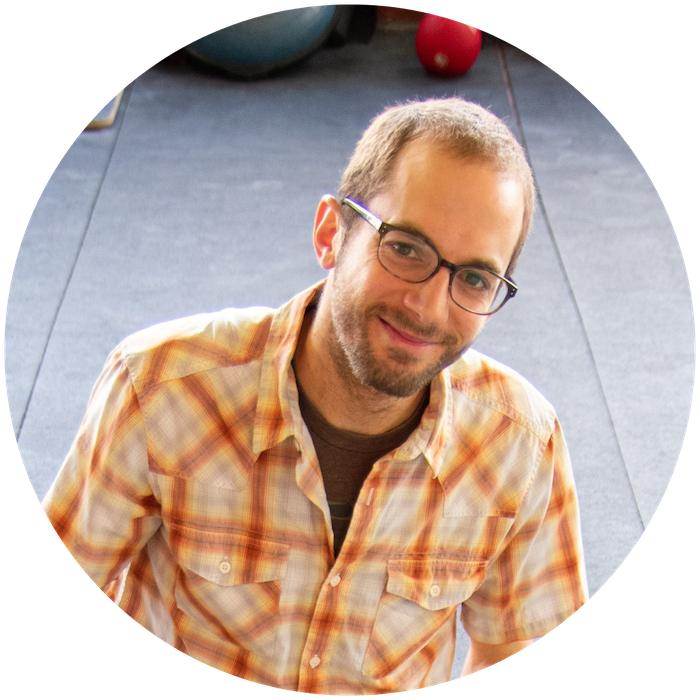 Todd McCormick is the sole owner and operator of Keystone Climbing Consultants, helping gyms become more efficient in their retail operations. Todd holds degrees in Industrial Engineering from the University of Pittsburgh and in Math Education from the University of Kentucky. He has been an avid climber for 17 years and has been managing gyms, guiding new climbers, and working in outdoor recreation ever since.