Member Spotlight: Latitude Climbing
Date posted
December 6, 2021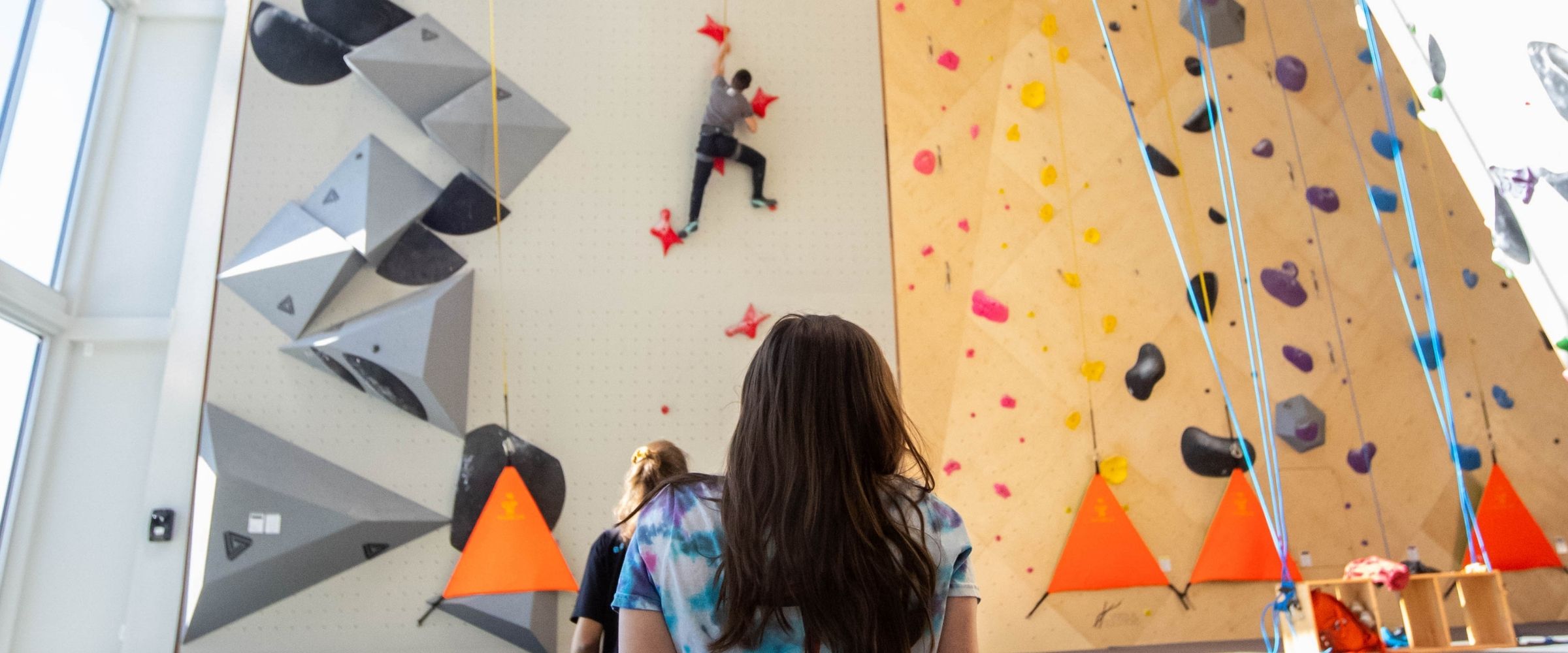 Photo courtesy of John D Mactavish
Since 2018, Latitude Climbing and Fitness has been serving the climbing community of coastal Virginia. Whether it be supporting service members or expanding their events beyond a traditional climbing and fitness focus, Latitude has found success and grown in one of the most turbulent times for the indoor climbing industry.
---
Quinn Gordon, Membership Coordinator, CWA:
Tell us the history of your gym and how it came to fruition.
Marisa Beck, President, Latitude Climbing and Fitness:
Our bouldering gym opened in Norfolk in June of 2018 and the goal was to create a facility that could serve people in a variety of ways with bouldering, but also providing a fitness center and a yoga studio, as well. We were introduced to the idea of a third space. Having enough room where people can socialize… was really important to us. To create not just a place where people go work out and then leave, but also to [create] a place where people can facilitate relationships, friendships, and community bonding.
Jake Byk, Marketing Coordinator, CWA:
You decided to open your second facility Virginia Beach in November of 2020. What made that timing – the middle of the pandemic – feel right for you?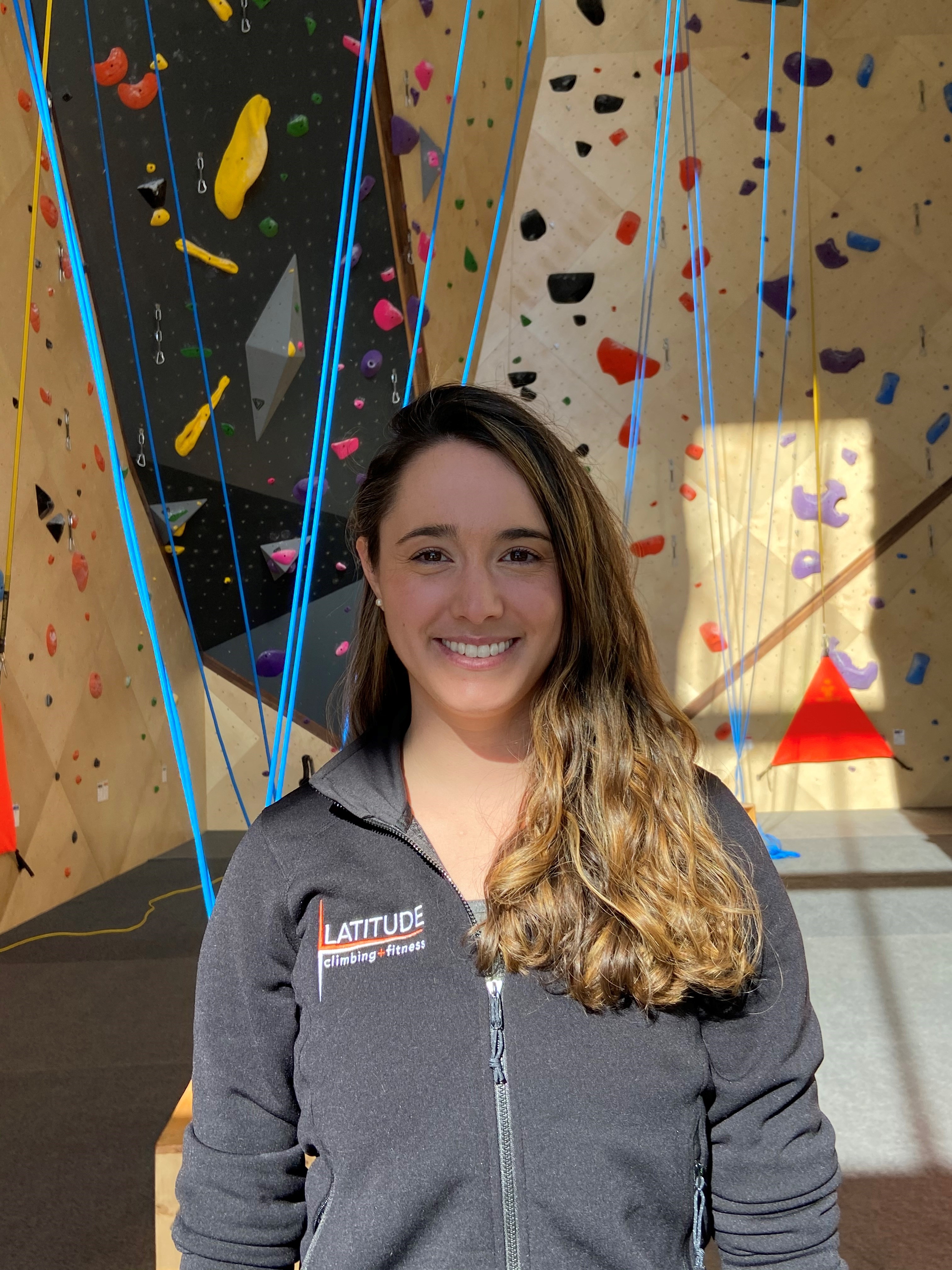 Marisa Beck, president of Latitude Climbing and Fitness.
Photo: John D Mactavish .
Marisa Beck:
We had already made the plans… prior to COVID... Had we waited even just a couple months later, [we] certainly would've changed our timeline significantly… We didn't have the misfortune of other states where they were barred from opening their facilities, which presented certainly some challenges to many folks out there throughout the country. We opened as soon as we could and [November] was as soon as we could. It ended up being a really nice time to get people together before the holidays and give them a place to bring their families during Thanksgiving and Christmas.
Jake Byk:
Tell us about how that plays into your overall goals of membership and how community is tied into that.
Marisa Beck:
We wouldn't be here without our community. They are the reason we exist and the reason we do everything. In coastal Virginia, we have a variety of military bases around us, which brings in kind of a constant influx of service members needing an outlet to do something constructive, positive, and get their fitness goals in so they can meet their own physical fitness standards in the service. My husband is a veteran and I've been a military spouse for 13 years. So, on a personal note, the community is very important to me, as well… We [also] love the fact that climbing is a sport where families can … do something together in a physically fit manner. It contributes toward their health and wellness.
Quinn Gordon:
I saw that you host non-climbing events, too, such as community cleanups. How has that been key to your gym's expansion from a community of climbing to a community of climbing along with other activities?
Marisa Beck:
We just want to be cognizant of the social responsibility of having an organization and a community. How can we improve things? Because when you bring a lot of people to an area, it can be very positive on the community, but it [also creates] pollution. We want to be part of the solution. So, we've held community cleanups where members and non-members and our staff get together to pick up trash… They'll go usually right around our block. It's definitely amazing at the end of two hours, how much you can pick up…
Jake Byk:
As you said, you feel like you have that social responsibility, which I think is amazing. How do you feel like that translates into your business model?
Marisa Beck:
I think there's a lot of loneliness in adult life, and certainly with the military, especially. They're transitioning possibly … every two years. When you can foster a community and give them something to feel a part of, I think that helps with membership retention because it's different than an average gym…
"If there's that sense of community and you feel like when you walk through the front door, the front desk staff member is going to know your name when you check in… I think that really helps keep their membership turned on."
Jake Byk:
What is growth to you as a business owner?
Marisa Beck:
It's bringing rock climbing, particularly in coastal Virginia to an area that doesn't have a lot of natural climbing. It's introducing people that have never heard of it… to all of a sudden, going 20, 30, 40, 50 feet in the air and experiencing that thrill and that joy.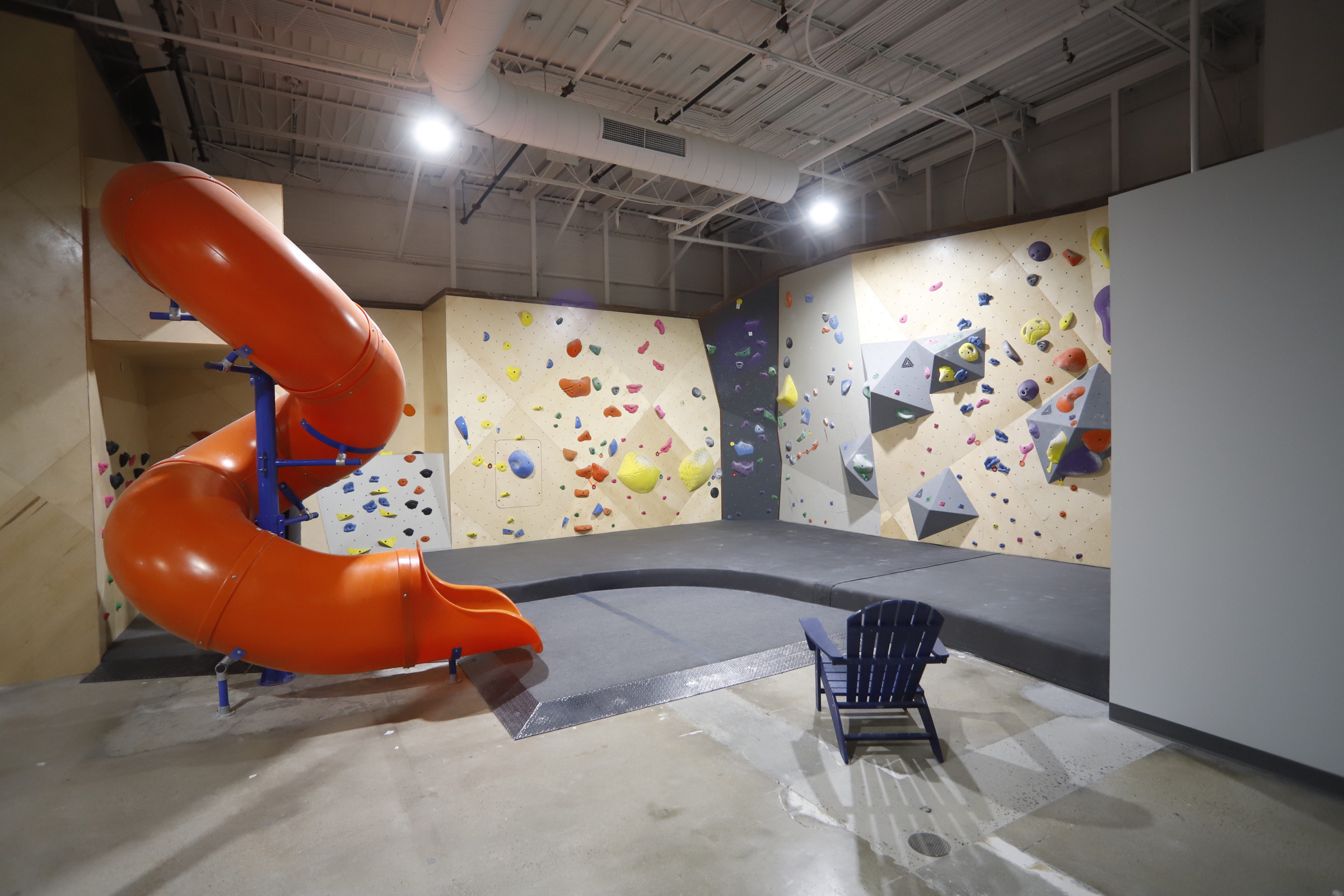 Latitude Climbing and Fitness. Photo: John D Mactavish
Quinn Gordon:
You seem to be one of the more active gyms in terms of social media usage. What is your thought process and strategy behind that as a business owner?
Marisa Beck:
Well, a ton of our members are that classic millennial age. So, they're on social media all the time. That's their source of receiving marketing… Whether it's putting out announcements and using it as a news blast or simply just posting a beautiful, inspiring photo to get people in the mood of rock climbing and seeing mountains, it's just a nice way to add a little something different to people's news feeds.
At the end of the day, our mission is to build climbers. For me personally, I have a healthcare background and my goal transitioning out of actively taking care of patients to becoming a climbing gym owner was to facilitate lifelong habits of health and wellness….
Whether it's our youth teams or people as old as 80 ... it's just really inspiring to see someone that has either climbed their whole life or just wants to try it as bucket list item. Either way, the goal is clear: to try something fun, adventurous, and healthy.
Jake Byk:
What is the benefit of being a member of the CWA?
Marisa Beck:
Our biggest benefit is definitely having access to industry news and updates, and, of course, the [CWA Summit]… I went and attended the conference in 2018, which was literally the month before we opened our gym. For me, that really opened up my eyes to that I'm not just creating this one random business. I'm part of a greater industry... You might hear about [diversity in routesetting] as a topic, but you don't really get to think about it too much until you go to a conference, and you go to those breakout sessions. I rely on the CWA… for keeping a pulse on what other gym owners and operators are experiencing in the industry.
The CWA helps gym leaders connect with the resources they need to successfully run their businesses and build more climbers across the globe. If you aren't already, consider becoming a member today.
---
About the Authors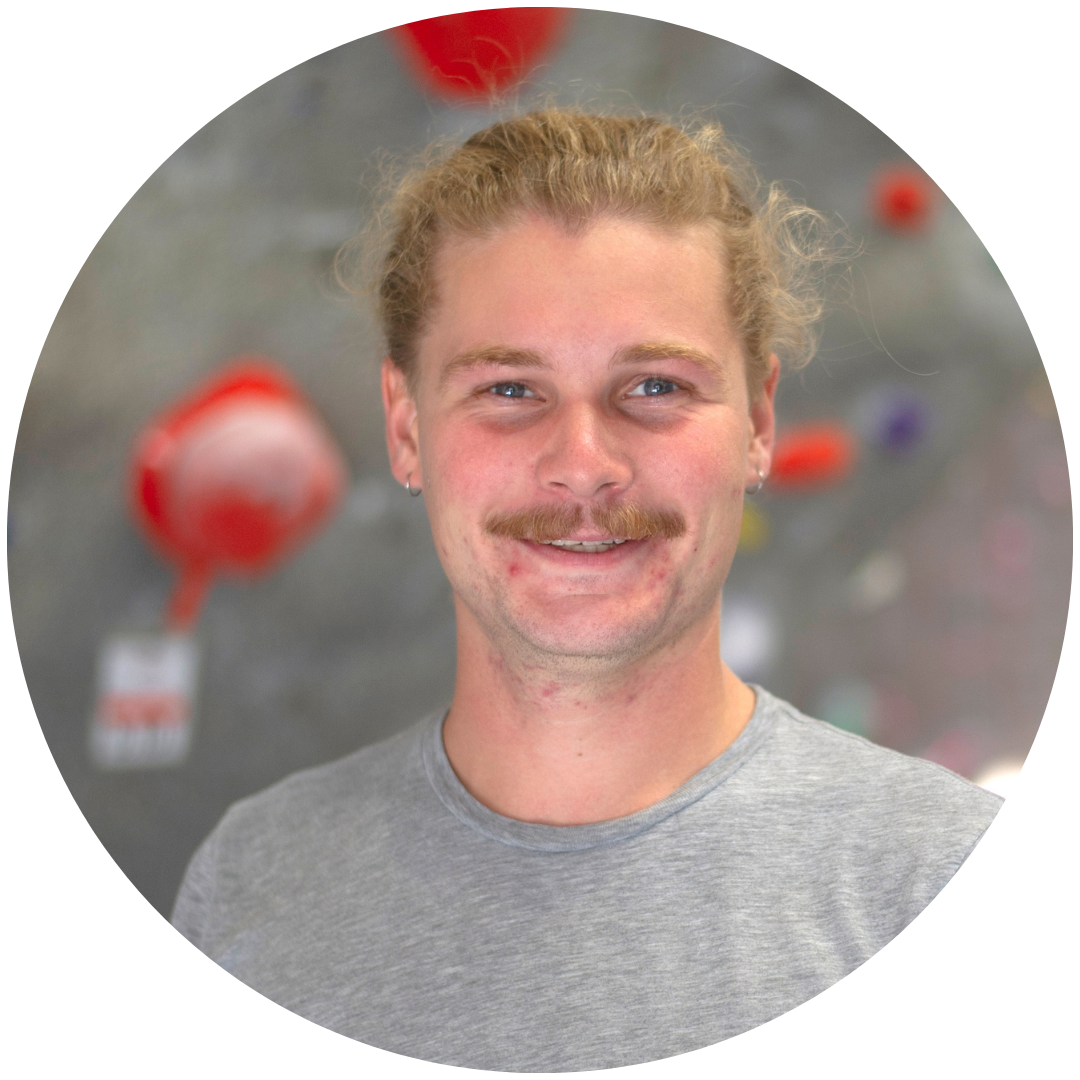 Quinn Gordon is the membership coordinator at the CWA. Quinn is an active member of the climbing community and continues to hone his skills inside and outside the gym. When not on the clock, he can be found climbing in the Flatirons, hiking in the Rockies, or reading above the tree line.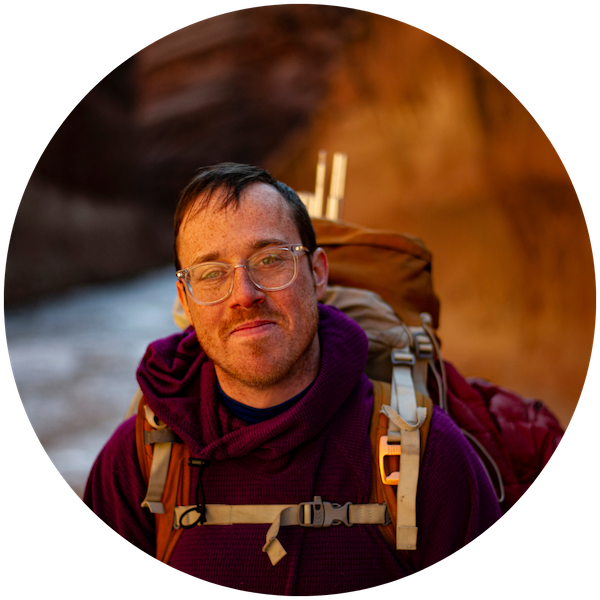 Jake Byk is the marketing coordinator for the Climbing Wall Association. He's an avid hiker, mountaineer, lover of hard-to-reach places and long drives. He's spent four years as a journalist, then a public lands advocate, documenting the Great Plains and Mountain West before joining the CWA.