Member Spotlight: Sportrock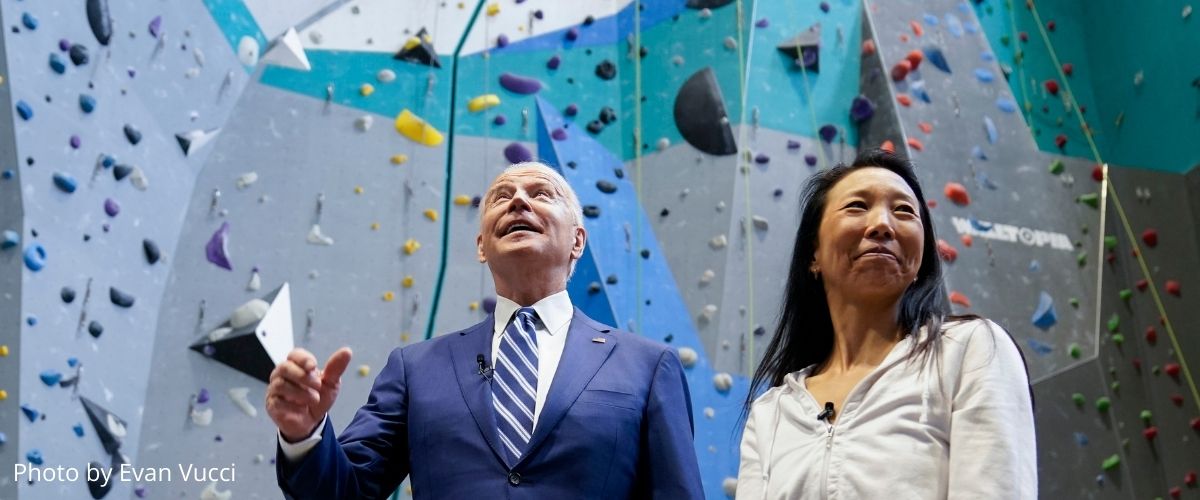 Lillian Chao-Quinlan, the president of Sportrock, got a call from someone who identified themselves as "D.J. from the White House" late one night in May.
She thought it was spam and continued her evening. Shortly thereafter, the Mayor of Alexandria, Va., texted her. "Have you listened to your voicemail?"
Lillian met with a team from the White House, and within 24 hours, was standing next to the President of the United States as he marveled at her climbing gym in Alexandria. What led to this moment, and what came after, is worth both recognition and celebration.
---
Jake Byk, Marketing Coordinator at the CWA:
Tell me a little bit about your transition from being an educator for 10 years to Sportrock. And did this influence how you run that business?
Lillian Chao-Quinlan, President of Sportrock:
It's been an interesting journey. I was an elementary school teacher for 10 years. I didn't start rock climbing until I was 30 years old. My husband had tried rock climbing before, so he said, why don't we try something different, something we can do together? And as soon as I got off the ground, I knew this was something really special.
[Six years later, Sportrock was] looking for an interim president. They were very much in transition of what was going on internally. I think they were confident that running a classroom, running a business, and being part of the community already was enough to kind of get things moving. I was [made] interim president and at the end of the summer and they were still looking for a candidate. So, I said why not and applied! That was the beginning.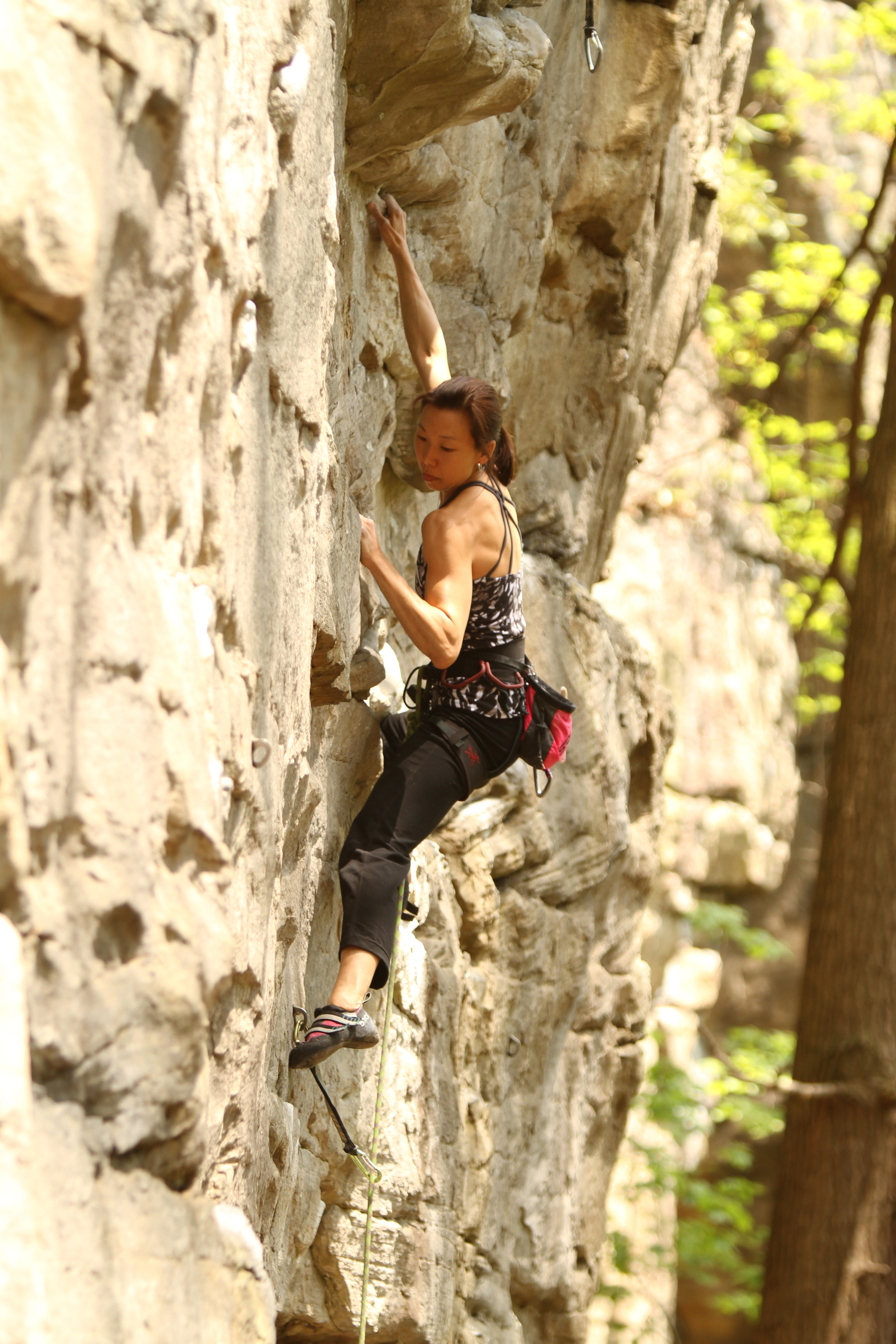 Photo by Scott Hailstone
I have been able to apply a lot of my skills and experience from teaching to running a company. I value teachers as they are the unsung heroes of the world. And I have not stopped teaching and I have not stopped learning.
Jake Byk:
I'm very excited to hear more about this. Recently President Biden visited your gym.
Lillian Chao-Quinlan:
That's not something I actively sought out.
It was wonderful because what you didn't really see is that he spent a good 30 minutes with my employees in the climbing area and was genuinely awestruck and genuinely shaking everybody's hands. I felt like it was a capstone to 16 months of a very disciplined, very methodical, very difficult, and very team-oriented approach to managing the business.
The president's visit was really a capstone for me and for my team in terms of an acknowledgment of all of our hard work because we were selected. And I think it's also in line with our philosophy of being process-oriented.
Jake Byk:
You guys have been standing out not just recently with the president's visit, but with marketing content like the video that highlighted your background, which I thought was well received, very well produced, just an awesome concept. What was the decision-making behind that video?
Lillian Chao-Quinlan:
First of all, I was inspired by the CWA's Inside Voices campaign. When the Inside Voices campaign was presented, one of the things that was emphasized was to make it your own – do what works best for your gym. I loved the way it was structured and kind of gave you the tools, so if you didn't know, you could just follow it.
I think why our marketing and all the other things that you have mentioned have been [successful] is from developing my leadership style over 15 years – and that is trying to delegate authority, not tasks. I want every director who works for me to feel empowered, to realize a vision for the company, and marketing is one of those spokes of the company.
We're also a community. And that community to me is on so many different levels.
Jake Byk:
Expand on how community plays into how you run this gym.
Lillian Chao-Quinlan:
Community is such an overused word. Every gym owner wants to talk about their community. We are our actions, so what are all the things we are going to do to honor our community? Because we will not exist without all the levels of community – especially our membership.
Establish little pockets of community. We have our Parkinson's community, we have our adaptive climbing community, we have our at-risk climbers, we have our wounded warriors, we have the LGBTQ community. And we try to make this space of inclusivity.
This is where my teaching background comes in because you have 35 kids and no kid is alike. And you should honor every single kid.
Jake Byk:
I wanted you to tell me about what makes your gym unique. I saw a multi-pitch indoor climb and rappel ledge, a climbing arch? I need to know more about this type of stuff.
Video by Jeff Shor
Lillian Chao-Quinlan:
This is a reflection of my senior director and level 5 setter [Jeremy Hardin] – he has done all the designs for all of the four expansions that we have done over the years. Every time you do an expansion, what is the dream gym? We focus on the climbing experience, and that does involve facility design. And for us being a small business, that also requires us to be very clear about 'why are we doing this?'
Jake Byk:
What do you feel you get out of your membership with the CWA?
Lillian Chao-Quinlan:
I know the CWA is always there. I went to the CWA Summit. I network, I connected with people. There was a time during the pandemic where I really realized the value of the CWA – that I was not alone as a gym operator. It can be very isolating when you're operating your own gym, and I think the CWA...it's a bridge for all gym owners to cross back and forth and be able to connect not just with the CWA but with other gym owners.
If you're interested in contacting Lillian for advice or tips about running a climbing gym business, she can be reached at lillian@sportrock.com.
To take advantage of the CWA's resources, such as the ones listed in this article, consider becoming a member or renewing your membership. The CWA exists as a support system and knowledge bank for all who work in the indoor climbing industry.
---
About the Author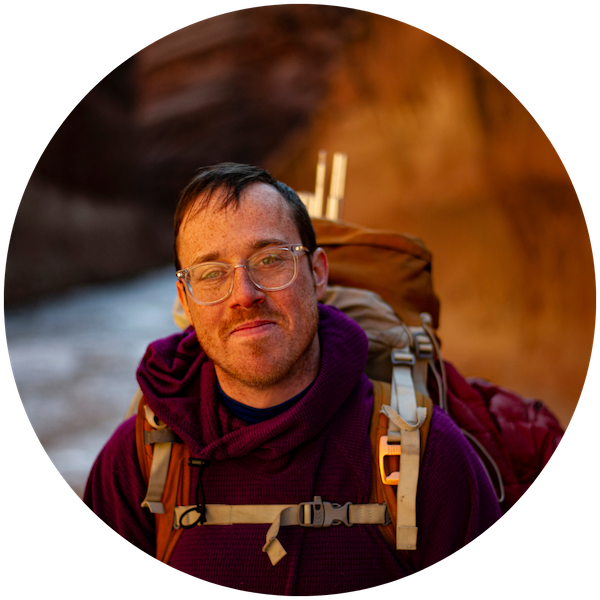 Jake Byk is the marketing coordinator for the Climbing Wall Association. He's an avid hiker, mountaineer, lover of hard-to-reach places and long drives. He's spent four years as a journalist, then a public lands advocate, documenting the Great Plains and Mountain West before joining the CWA.