The Five Types of Youth League Parents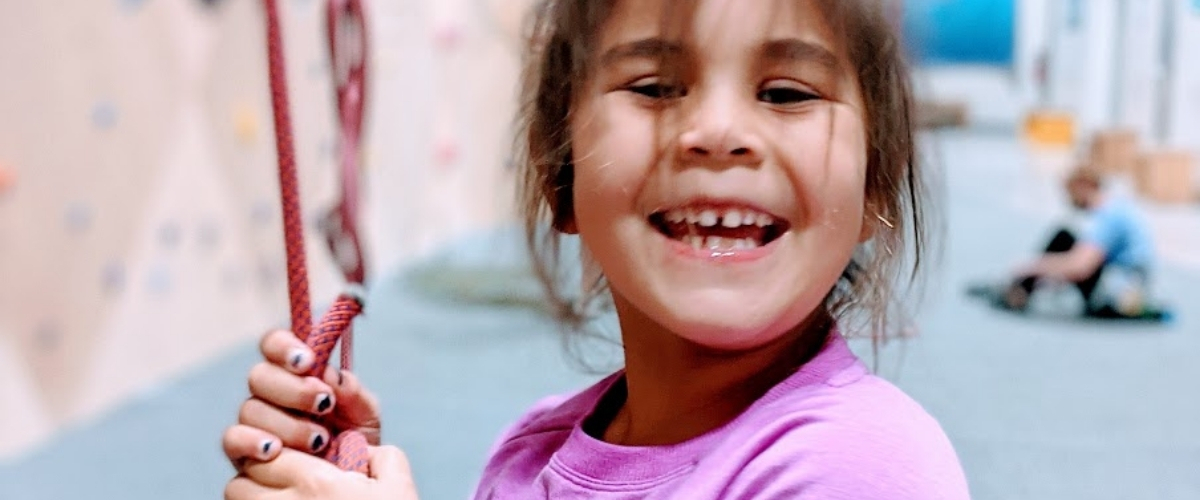 Photo provided by Hailey Caissie
Parents have spent more time with their children the past year homeschooling, overseeing dining room Zoom, and more. As we open our doors and rebuild our communities, it's important to focus on parents who are coming in and engaging with children most effectively.
Do you recognize any of the following 'Youth League Parents' in your gym? Let's explore how to invite several types of parents to engage with their young climbers and our programs!
The Types of 'Youth League Parents'
The Candy Crusher
The "Candy Crusher" may be on their phone while waiting through the hour or two of practice. These Crushers have a fundamental appreciation for points, goals, social media, and tired kids. Engage these parents by giving your climbers a goal or challenge that requires parental assistance.
Encourage young climbers to ask their parents to time them as they speed climb up a route, or film them while they send their favorite project. Ask your Crushers to tag the gym when they post, and make sure they know climbing will be in the 2021 Olympics. Facilitating opportunities to build a bond through shared success is a win-win-win!
The Nervous Nelly
The "Nervous Nelly" may be so intimidated by the idea of heights and falling, that they have a tough time engaging with their passionate climbers. Education and exposure are the best way to overcome fears. As we engage our Nelly in conversation, we can teach them the stats of the gear: how much weight a rope can hold or how many kilonewtons the carabiners can take.
Communicating the "why" of the policies in the gym is how we mitigate risk for our climbers and create a more safety-aware community. We use the same strategy for the Nelly. When they know we take safety seriously, they may be more comfortable letting go of some of their anxiety.
Encouraging these parents to learn more by taking a belay class or a skills clinic will illustrate how gear is used by their climbers. Invite your Nelly to listen in on practice debriefs so they can appreciate and understand the value of your programs. Most importantly, show them how happy, confident, and strong their climbers are becoming. Invite them to play a low-risk game with their climber like traverse tag, limbo, or capture the flag.
The Teacher
The "Teacher" is likely the most hands-on type of parent. These Teachers are the heartbeat of our communities and advocates for our youth programs. They likely love to help and tell all their friends how beneficial your program has been for their child.
Teachers want to learn, guide their children, and be as involved as possible. They will appreciate homework or skills to practice outside of programming. Invite them to dive headfirst into other programs like belay classes, personal coaching, or outdoor climbing.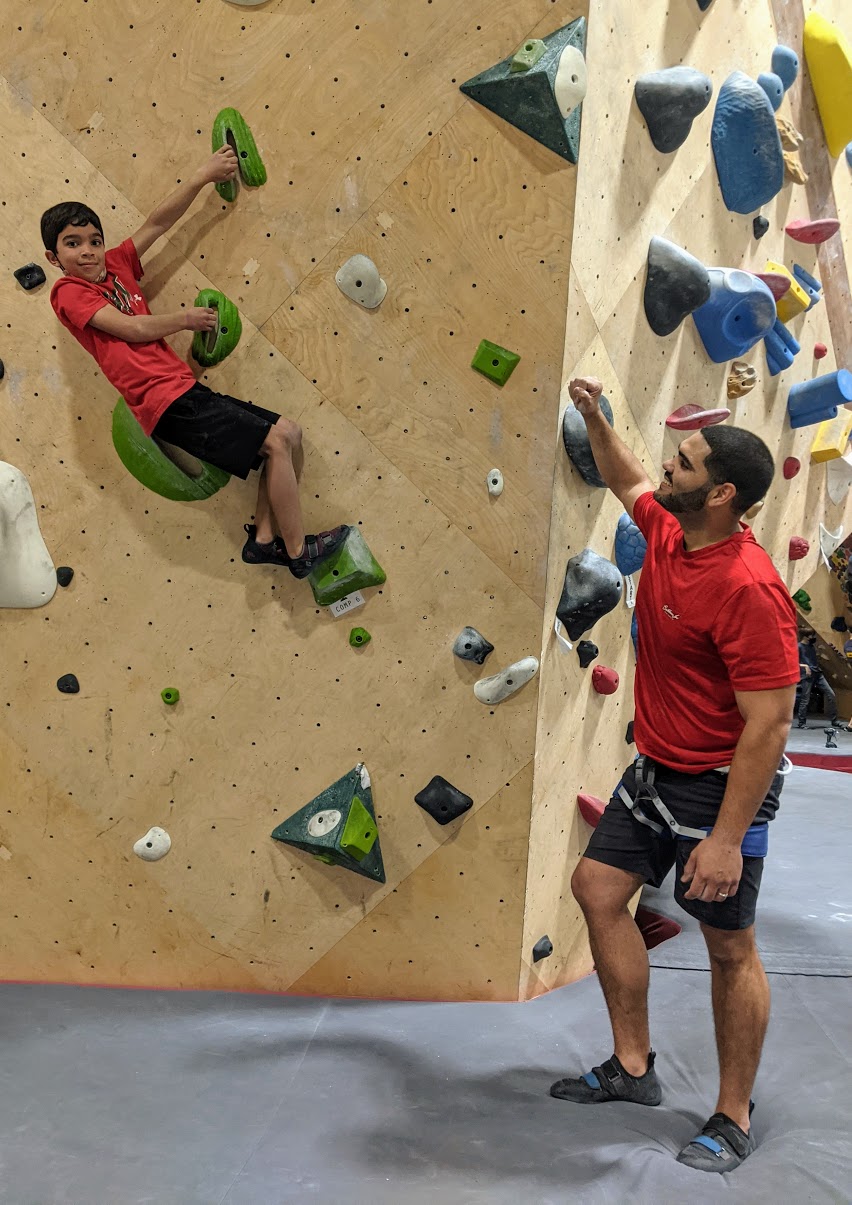 Photo provided by Hailey Caissie
The Co-Coach
The "Co-Coach" may have experience coaching other sports and have high expectations of their young climber. Encouraging our Co-Coaches to become advocates is the best way to redirect their focus from a winning experience to a growth experience during practice.
Once their focus is aligned with the heart of your program, they will become vocal advocates. Ask your Co-Coaches to join in warm-ups, cooldowns, and go over practices with them. Assign jobs for the kids and the Co-Coach to allow opportunities for success from everyone. Invite them to play climbing games, and provide volunteer opportunities, such as belaying or judging, at events and competitions!
The Climber
Our "Climber" parents already share the love of climbing with their children! They may be happy to jump into games, drills, and demonstrate techniques. Asking their child to go against their parent in a game will be good times for all!
If our Climber parent wants to use practice time as personal climbing time, highlight their child's progress afterward. Invite your Climbers to youth and adult competitions, guided outdoor trips, and clinics they can take together!
As always, get to know the parents and their reasons for signing up their climbers for youth programming. When you communicate their child's progress, everyone wins, no matter how you play!
Traverse Games to Engage Parents
Tag:

One climber begins traversing while the next climber begins a few seconds later. Climber #2 will try to tag climber #1. If tagged, climber #1 will begin at the start. You may load several climbers at a time.
Limbo:

Hold a pole against the wall at a traverse and ask each climber to traverse beneath. Each round, lower the pole until only one climber can climb beneath.
Capture the flag:

Hang a bandana in the middle of a traverse. Ask two climbers at opposite ends to begin climbing toward the bandana at the same time. If a climber falls off before reaching the bandana, they must restart at the beginning holds. Climbers may not jump toward the bandana.
---
About the Author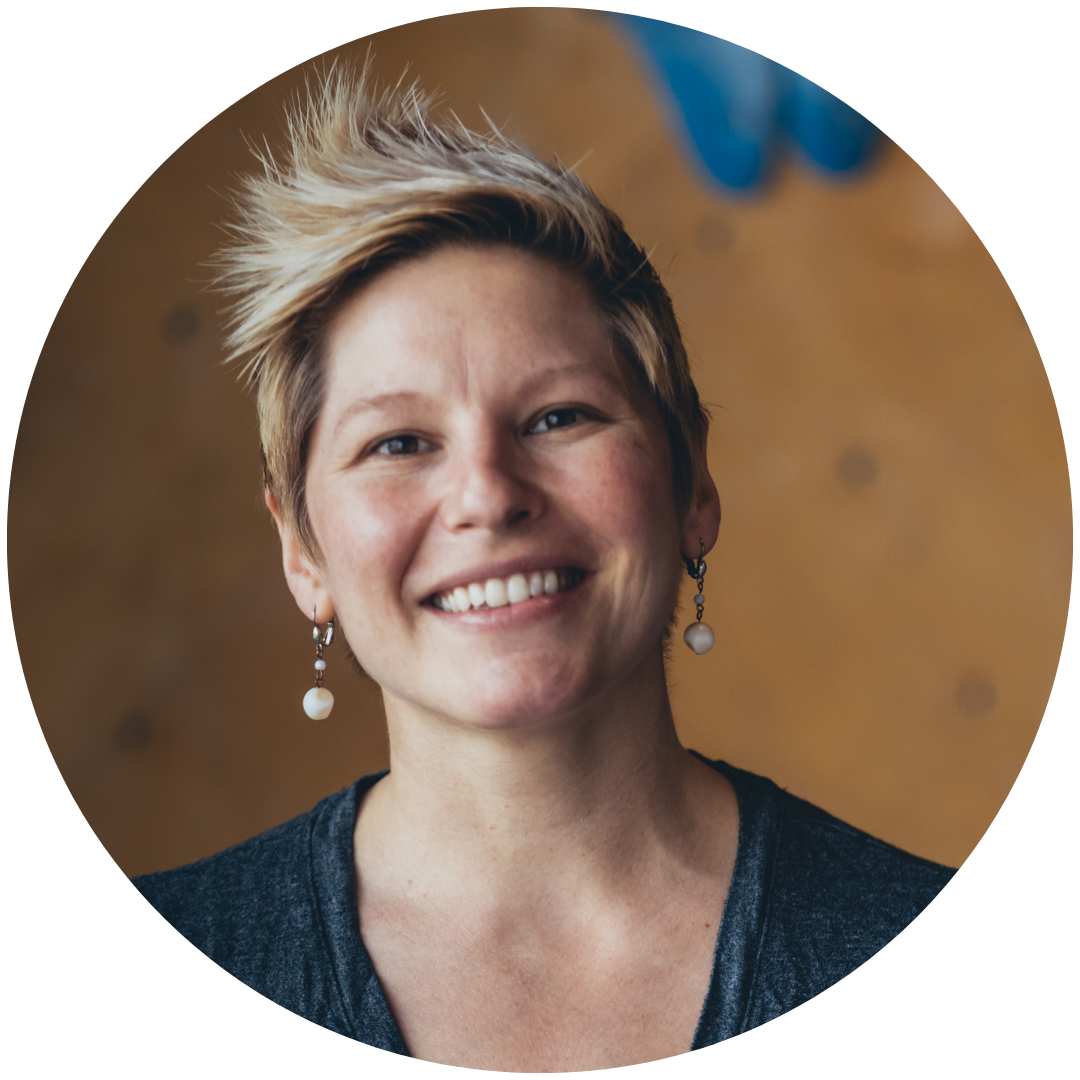 Hailey Caissie is the Programs Manager at The Crag climbing gym in Nashville, Tennessee. Hailey has been a climbing instructor since 2006 and loves seeing new climbers discover their abilities. She finds it especially fulfilling to coach young athletes toward discovering their potential. She works to inspire generations of climbers to become more intentional, influential, and inclusive.