Back to Products & Services
[Retail Webinar Series] How to Sell Products in Your Shop
Webinars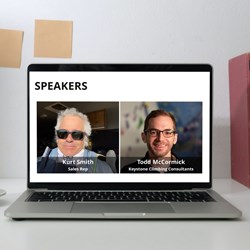 Kurt Smith is a sales representative with more than a decade of experience helping indoor rock climbing gyms achieve success through retail sales. Smith talks with Todd McCormick of Keystone Climbing Consultants and takes questions from the audience.
Get tips and tips and tricks for how to best take advantage of your local sales reps.
Learn how to build a relationship with your local sales reps.
Hear from Kurt about the things that make a retail shop successful.
---