Back to Products & Services
[Retail Webinar Series] You Started a Retail Program, Now What?
Webinars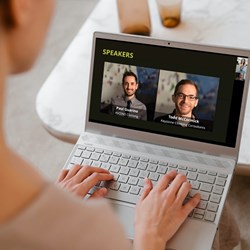 Paul Guarino started with a budget of about $10K and grew retail into every aspect of programming at ASCEND, including guiding, yoga, youth, and more. Hear about ASCEND's retail strategies, including product mix, branded merch, and sales techniques. From a gym owner that has branded everything from puzzles, to hats and shirts, to Nalgenes, to onesies for babies – learn what has worked and what hasn't.
Learn how you can incorporate retail in all aspects of your gym.
Learn about branded merchandise.
Learn how ASCEND's retail program is organized and operationalized.
---