8 Ways to Keep Your Climbing Gym Community Engaged During COVID-19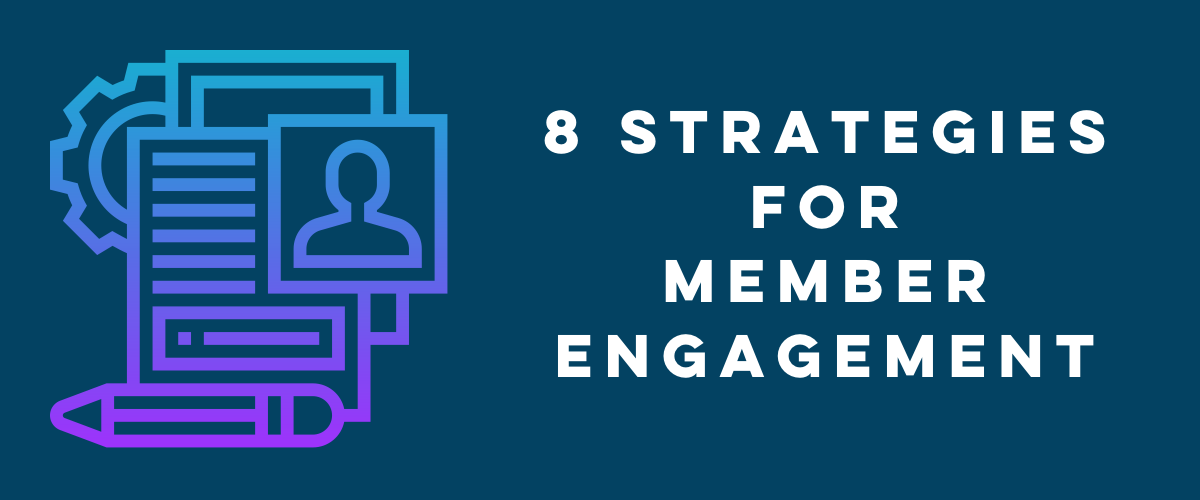 What is value and how do we maximize it? In the world of climbing gyms, value is created fundamentally by building a community that continues to evolve over time. It is about creating your own company culture and vibe - creating a place that people want to come back to time and time again.
So what happens when a global pandemic forces your community to scatter literally overnight? Does the community vanish into thin air?
Predominately a bricks and mortar business, climbing gyms are scrambling to figure out how they can keep their membership engaged and hopefully, as a result, continue a stream of membership revenue (albeit not as much as before) to get them through this period of closure.
In fact, keeping your community engaged during this time could be the difference between riding this crisis out and being forced to close your doors forever. The challenge in front us: How do we keep our communities engaged, provide valuable content, and create not just a short-term fix, but long-term value for our organizations?
Fortunately, there are plenty of opportunities to engage folx during this time. Consider it a chance to think outside of the box.
After spending a lot of time talking to gym owners, managers, and marketers, I've developed a brief overview of eight ways to keep your community engaged while stuck at home. Over the coming weeks we'll add in-depth articles on the advantages, implementation considerations, and challenges in each of these categories.
1. Educational Content
Most gyms offer an array of educational programs for kids and adults. While it is virtually impossible to practice climbing physically without a climbing wall, there are plenty of online activities that can help you expand your curriculum. Opportunities include:
Yoga and fitness classes
Kids programs (e.g. Abbreviated online team practices)
Adult programs (e.g. Gym-to-Crag classes)
Suggested Platforms for Streaming Content: IGTV, Zoom, YouTube, Facebook, Vimeo
2. Selling Product
Online retail is not a new concept. In fact, according to the 2019 Indoor Climber Survey, when asked where people shop for climbing gear and clothing, respondents most frequently answered online. While setting up a full-blown online retail presence may be too large of a task to take on, there are low hanging fruit options available.
3. Blog
Blogs are an excellent way to drive community involvement and traffic to your website if the content is high quality and relevant. If you don't have a blog on your website, now is a great time to start one. Here's a guide from HubSpot to get you started.
Produce original evergreen content
Community interviews/highlights (e.g. Members, businesses, influencers)
4. Online Events
People love going to events, and gyms provide the perfect venue for bringing groups of people together. It may seem unlikely that an online event would be received as well as your in-person events, but Zoom Happy Hours with friends and family have taken on a new meaning. Here are some suggestions of how you can modify this concept for your gym community to get together socially while keeping physical distance.
Fireside chats/meetups/happy hours - including members as experts
DJ silent discos
Auctions
5. Competitions
OK. So we can't have traditional climbing competitions at our facilities right now, but there are plenty of opportunities to tap into people's competitive and creative instincts. In fact, when asked about their motivations to climb in the 2019 Indoor Climber Survey, "having fun" was ranked the highest, followed by improving or maintaining physical and mental health. Online competitions can serve both of these needs and can act as a catalyst to increase community involvement.
Post photos and tag your gym
Exercise contests (e.g. Pull-ups, push-ups, daily challenge, etc.)
Trivia
6. Community Partnerships
We are all in this together and climbing gyms have the advantage of being as much community centers as fitness centers. Surely there are other businesses in your area that have been affected by COVID-19, so why not come up with creative ways to mobilize your community channels to support them?
Meal of the day - support local restaurants
Collaborate with local CSA's/farmers
Partner with local businesses on promotions
7. Inspirational Content
There are an infinite number of possibilities here. Lots of brands, organizations, and individuals are creating awesome content, so you don't have to reinvent the wheel. Think of a theme you want to focus on, do some research, and share the content that resonates with you. You can even put a call out to your social following to ask what content is keeping them psyched while they're at home. Remember, the idea is to keep people engaged, and sharing this type of content helps with that.
NOTE: If you decide to quote someone from an article or another blog, make sure you credit them. If you are unsure about it, reach out to them and let them know that you would like to share it. Chances are they will be happy to have their work shared.
Films
Photos
Podcasts
Interviews
Articles
8. Survey
Tried all of the above but still need more ideas? Now is a great time to hear from your members about what they would like. Surveys send a positive message that you genuinely care about them and give them the opportunity to engage in a more meaningful way. Who knows? You may get a higher response rate than normal because people are spending more time online.
What some tips on writing good survey questions? SurveyMonkey has an excellent article on that!
More to Come!
There's a lot to dig into in some of these categories, so be sure to read the follow-up articles linked above. Also, check out our Community Call on member engagement strategies from Tuesday, April 7. We had an awesome panel discussion with gyms who have quickly implemented creative strategies to keep their members engaged.
---
About the Author
Hilary Harris is the Founder of EVO Rock + Fitness. A licensed architect, retired professional climber and coach, and experienced gym owner, Hilary has been involved with all stages of business planning, design, construction, operations and expansion of climbing gyms in various markets across the US. Hilary has overseen strategic brand and business development in varying capacities for EVO since 2010. She also holds a Leading in Finance Certificate from Harvard Business School.