Climbing Gym Programming 101
Date posted
October 7, 2019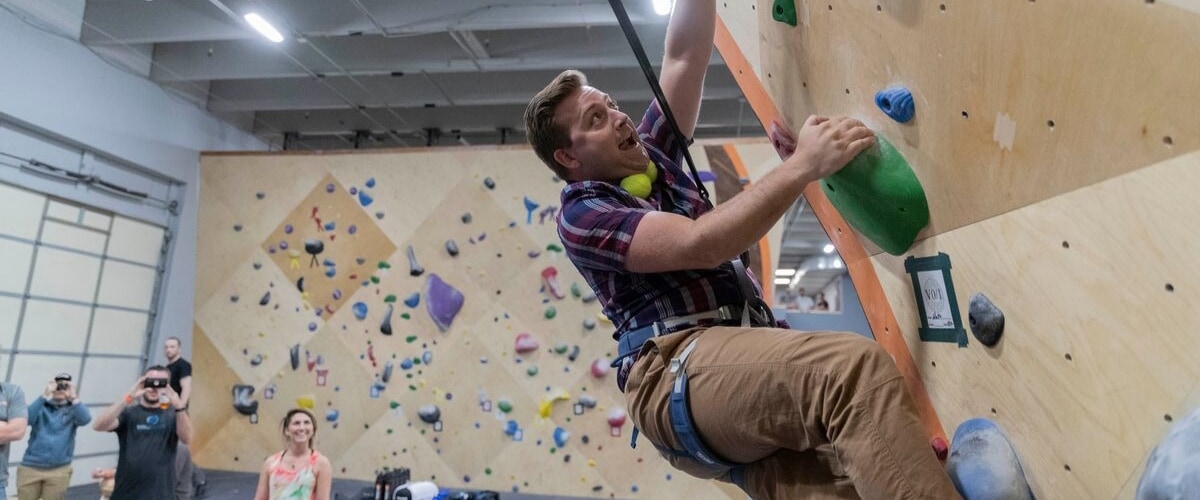 Are you a gym with programs that haven't changed in a while, OR a gym that has programs and is always creating the next best thing, OR are you looking to start a gym and are trying to decide what programming to include? Whatever the answer, this article will help you think through your programming to ensure it's aligned with your goals.
As an industry, we have a tendency to lump all programming together or we only differentiate between youth and adult. Our youth categories tend to be a little more fleshed out with distinctions of entry, advanced, and competitive levels. It would be more powerful to have categories for all programming and a strategic approach to what you provide in your facility.
As you look at the following categories, consider what your gym currently has, what you might want to develop, and what you absolutely do not want to have. One of the best ways to conclude if you will have a program in a category is to know your why.
Patagonia's why, captured in their mission statement, provides a standout example: "Build the best product, cause no unnecessary harm, use business to inspire and implement solutions to the environmental crisis."
Knowing "WHY" will help you understand if a program is a good fit for your target customer, your facility, and your identity as a gym. Simon Sinek defines in the golden circle of Why, How and What, that every organization knows what they do, some know how they do it, and he challenges you to go further and know WHY you do something.
The why is the purpose and belief behind inspired organizations. Regardless if you have one location or many, a clear why always creates more success.
Programming Categories for Adults
Climbing instruction

Gym basics and belaying
Milestones classes
Technique classes
Intermediate and advanced programming

Training for climbing
Fitness (general and climbing fitness)
Yoga/ Pilates
Events
Competitions
Series
Programming Categories for Youth
Recreational programs entry and advanced - non competing teams
Competition programs - sanctioned competition teams
Camps for recreational and training purpose
Competitions (Recreational, sanctioned, leagues, category in citizen comp)
Youth events (Lock ins, youth bouldering league, clinics, school events)
Family events (Birthday parties, carnivals, family instruction, etc.)
As you evaluate which categories of programs are right for your facility, make sure you consider your target customer, physical space, program planning, product launch, and evaluation.
Target Customer
Once you know your why, you can consider which programs are right for your facility(s). The first step is to understand your target customer. Answer the following questions to learn more about your target customer.
Are you trying to attract a gym full of millennials, families, youth, young professionals, or a pie chart of all of the above?
What is the vibe in your gym and who does it most resonate with? What music are you playing? What is your décor?
What does your facility offer that other facilities in the area do not?
How does your facility design align with who you hope to attract? For example, are your walls too high for beginners? Does your setting match the needs of experienced climbers?
Do your goals reflect the style of outdoor climbing popular in your region, as well as the progression of the sport?
Does the facility encourage performance or socialization? Does it allow for programming to happen without distraction?
What are the biggest challenges your target customer group faces? What are their greatest needs? What problems can you help them solve with your programming?
To take your understanding of your customers to the next level, consider building out personas. This process will give you better insight into the needs of your customers, which is incredibly helpful as you make business decisions. There are many how-to guides out there, so do your research. How to Create Customer Personas That Breathe Life Into Your Marketing from Inc. is a good place to start.
Ideally, your programming is helping to attract more of the customer that you want in your facility and not causing friction with the customer you attract the most of. If programming and operations are competing for different customers, it's bound to impact both users.
For example, consider what threshold of impact from youth programming your facility can sustain, and if you pass that threshold, determine what steps you can take, such as capping enrollment or even adding a youth-specific facility.
Physical Space
Know how much physical space is available outside of general membership use. Most climbing gyms are built with an emphasis on member use. If you did not design physical programming space for youth or adults – such as additional education bays or areas, space that can be closed off and create an "out of sight, out of mind" experience, quieter spaces for maximization of learning – you will be impacting your general member's experience by providing programming.
One way to combat any animosity towards a space that is "taken away" for programming is to shift your staff and users to think about programming as a way to spread stoke, curiosity, and knowledge.
However, it's still critical to understand how much of the member space can be utilized at any given time without creating a negative impact. Consider this carefully when determining what programs are a good fit for your facility.
Program Planning
Once you understand the "why" behind your programs, as well as what specific programs to do, you must look at "how".
Do your homework
What comparable products are available from other sports or other climbing gyms?
Look into the competition to help you understand what you do and don't like about a product or offering you haven't yet executed yourself.
Starting from absolute scratch is hard and other models provide more info to use for a strong start.
Develop the idea, flesh it out, and write it down
Determine if the product being created is offered as part of your core products (always offered or offered at all locations), is a one-off event, or is a test product.
Get the concept down. What is the feeling, effect, and strategy of having the program?
Set an ambitious goal defining success. This can be number of participants, number of spectators, new participant registrations, registrations from a marketing campaign, or any other trackable number.
Run the numbers, get data, and make sure it's financially viable
Income vs. expenses
Payroll and rates associated with instructor(s)
Additional expenses
Standard facility costs/overhead
Positive impacts from event, ex: increased education about sanctioned climbing and upcoming Olympics
Negative impacts from event, ex: sections of facility closed and impact to customer routines
Registration
Determine the internal staff and external participant process for registration.
Consider using a software or calendar that allows registration such as Rock Gym Pro, Mind Body, or Bookeo. Understand what accounting tracking and taxability applies (some instruction is tax free in certain states).
Start the creative asset process
Build your messaging, your brand

positioning statements. Write, edit, and revise the information that will be customer-facing.
Your narrative needs to be simple, unique, persuasive, and descriptive of what the product does and its value. And be as concise as possible.
Tagline, problem it solves, list of core features, value included, 10-word positioning statement. To further dig into the Patagonia example, they know their why and

their homepage

highlights several campaigns they are currently running.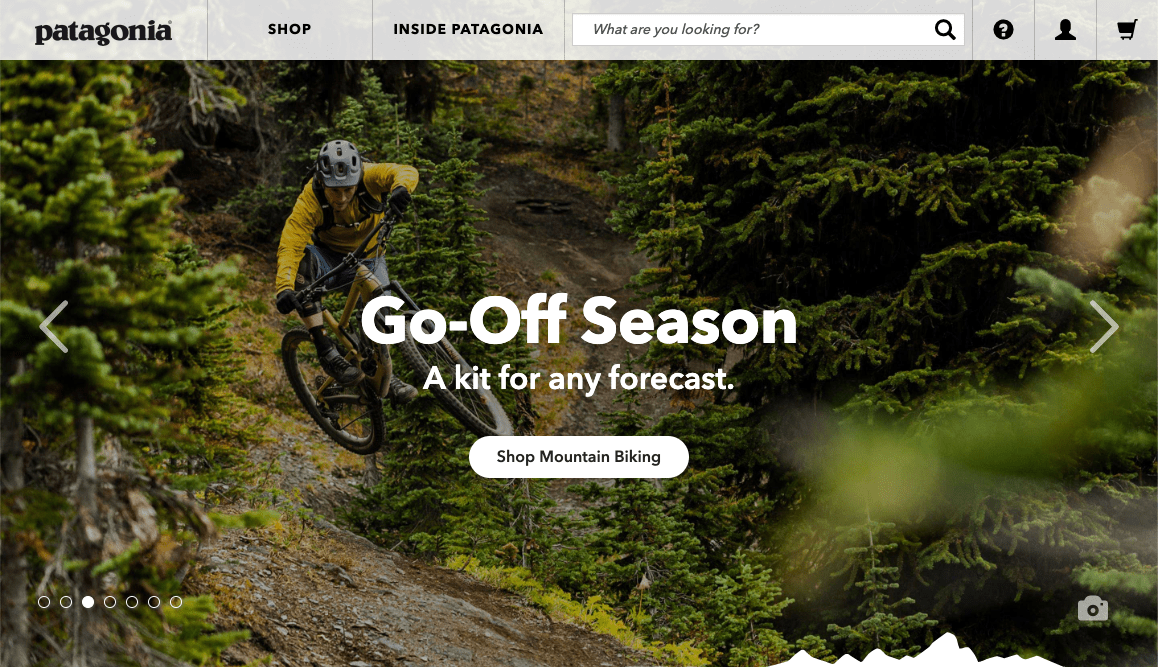 EX: This has a tag line, the problem it solves is captured in a short positioning statement, and the call to action is clear for the customer.
Decide how much info goes where. The poster might only have the event name and tagline, while the registration page provides a lot more info.
Marketing
Seed the social space with "leaks" and coming soon blasts to create anticipation and awareness.
Your staff are on the front lines with your customers. No matter how good your marketing campaign is, it does not replace a human talking to potential participants about an event or product. Train your staff. Keep in mind, it takes 3-7 touches with materials to really learn a new thing - written, verbal, group staff meetings, individual follow-up, hard copy at desk, marketing materials. Don't expect your staff to be proficient with just an email.
Put your staff through the program or give them a hands-on experience with the material for them to be able to speak to the experience with potential participants.
Keep the release rolling with fresh announcements, media, posters, flyers, etc.
Gather feedback from your target customers and change the messaging as needed to create the best "hook" for the customer.
Make it easy for people to learn more about your product (website, print media, staff conversation). Knowledge is power.
Launch Your Product
There are many great ideas. Yet sometimes the execution falls flat or successes are missed due to poor planning. Make your launch of a new product an event. After your launch, talk to influencers that might have good feedback. And listen to what they say. Feedback is not always easy, so keep an open mind because it usually helps us grow.
Don't Lose Your Momentum
Be willing to revisit and evaluate your program periodically. Make sure that it's still fresh, fits your customers' needs, and is accomplishing your "why" the best it possibly can. The ability to shift your focus to create more customer satisfaction and ultimately more customer retention will help create the most success possible from your programming.
---
About The Author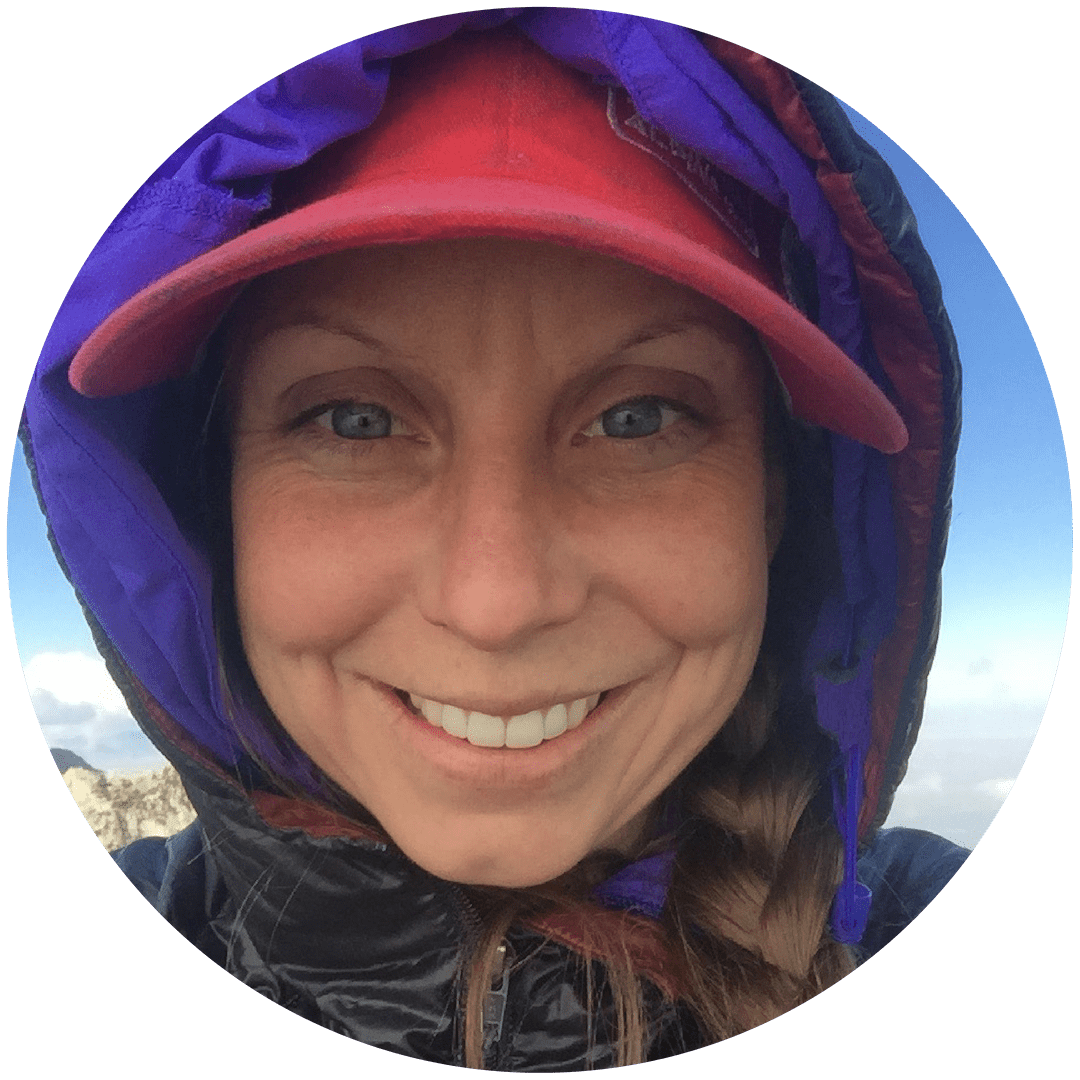 Nicole Brandt runs Cypress Roots Consulting, a consulting company for climbing gyms helping them deep-dive into their company organization, programming, and culture. Nicole earned her degree in Outdoor Recreation with an emphasis in Tourism and has worked as the Program Director of Momentum and as a facilitator and guide across the Southeast and West. Currently based out of Salt Lake City, she spends her free time learning about yoga and herbalism.