CWA Grows Team with New Marketing Coordinator
Date posted
December 28, 2020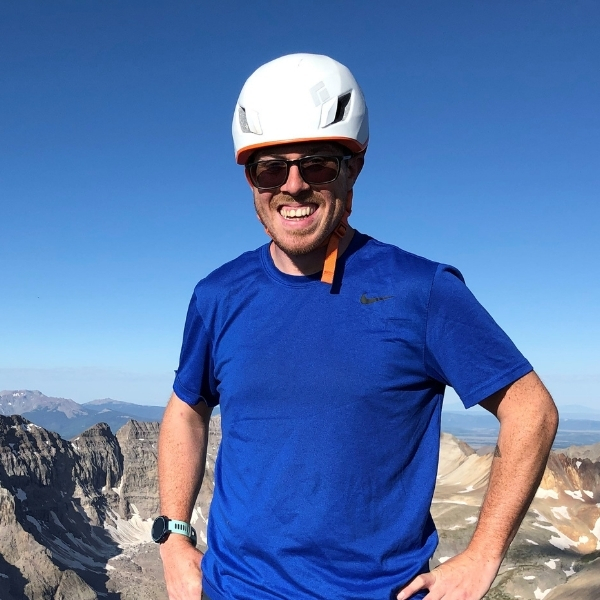 Please join the CWA in welcoming the newest addition to our growing team – Jake Byk, our marketing coordinator.
Jake (he/him) has been a professional visual communicator for more than six years, working in multiple fields across the country. After receiving his B.S. in photojournalism from Kent State University, Jake worked in Kansas, Wisconsin, and Wyoming covering politics, sports, news, and anything in-between. While working as a photographer in Wyoming, he began to write stories about outdoor adventure and mountaineering. He then transitioned into the nonprofit sector, creating digital media and managing social media around public land issues in the western United States.
Indoor climbing was Jake's transition to the adventurous lifestyle he now enjoys. His first climbing gym was 50 miles from his home, and he went at least twice a week for almost a year before moving down the street from one. It helped lead Jake to outdoor climbing, harder routes on high peaks, and a life lived with an intense passion for natural places. Rock climbing provides a doorway to a culture, community, and commitment for pushing one's self past perceived barriers. Jake couldn't be more stoked to tell those stories in his new role at the CWA.
Jake is an active member of the climbing community and continues to learn the art of falling upward. Jake can usually be found somewhere with questionable cell reception in Colorado or Utah, exploring and continuing to be inspired by the places that are hard to get to.
To welcome Jake and his two wonderful cats (Lincoln and Voodoo) to the team, email him at jake@cwapro.org or shoot him a message on Instagram at @jacobbykphoto. Climbing partners welcome!