Garnet Moore Promoted to CWA Executive Director
The Climbing Wall Association Board of Directors is excited to announce Garnet Moore's promotion to the position of Executive Director.
Garnet brings a passion for indoor climbing, strong industry relationships, and the skills necessary to lead the CWA. Since 2019, he has served the CWA in a number of roles, starting with Director of Operations; guiding the CWA during the pandemic as Interim Executive Director; and then most recently as Director of Standards and Regulatory Affairs. Garnet has managed many of the CWA's key committees and assisted in leading the CWA staff. He brings an impressive background that touches all areas of the climbing industry, including as an industry vendor.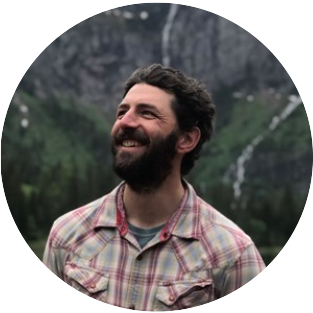 The CWA Board and Paula Horwitz made the mutual decision that the organization needs new leadership to meet the evolving needs of the indoor climbing industry. The CWA staff members and Board of Directors are grateful for Paula's contributions in rallying the association out of the tumultuous 2020-2021 season and reconvening the annual CWA Summits in 2022 and 2023, including hosting the first CWA Summit outside of the Mountain West region with the 2023 CWA Summit in Pittsburgh.
The CWA's Board of Directors, Garnet, and Paula are committed to ensuring a smooth transition and positioning the CWA for long-term success as a vital resource for the indoor climbing industry.
Garnet is excited for the future of the indoor climbing industry and the CWA.
"The future potential is tremendous for the sport of climbing, the indoor industry, and the CWA," says Garnet. "With the support of an amazing staff and a large cohort of motivated volunteers, I know that this organization is poised to meet the needs of our members and help shape the future of climbing."
Subscribe to the CWA's industry newsletter for more updates from Garnet and the Board of Directors as the CWA continues to lead the indoor climbing world into the future.