Nonprofit Member Spotlight: Climbing 4 Change
Date posted
October 23, 2023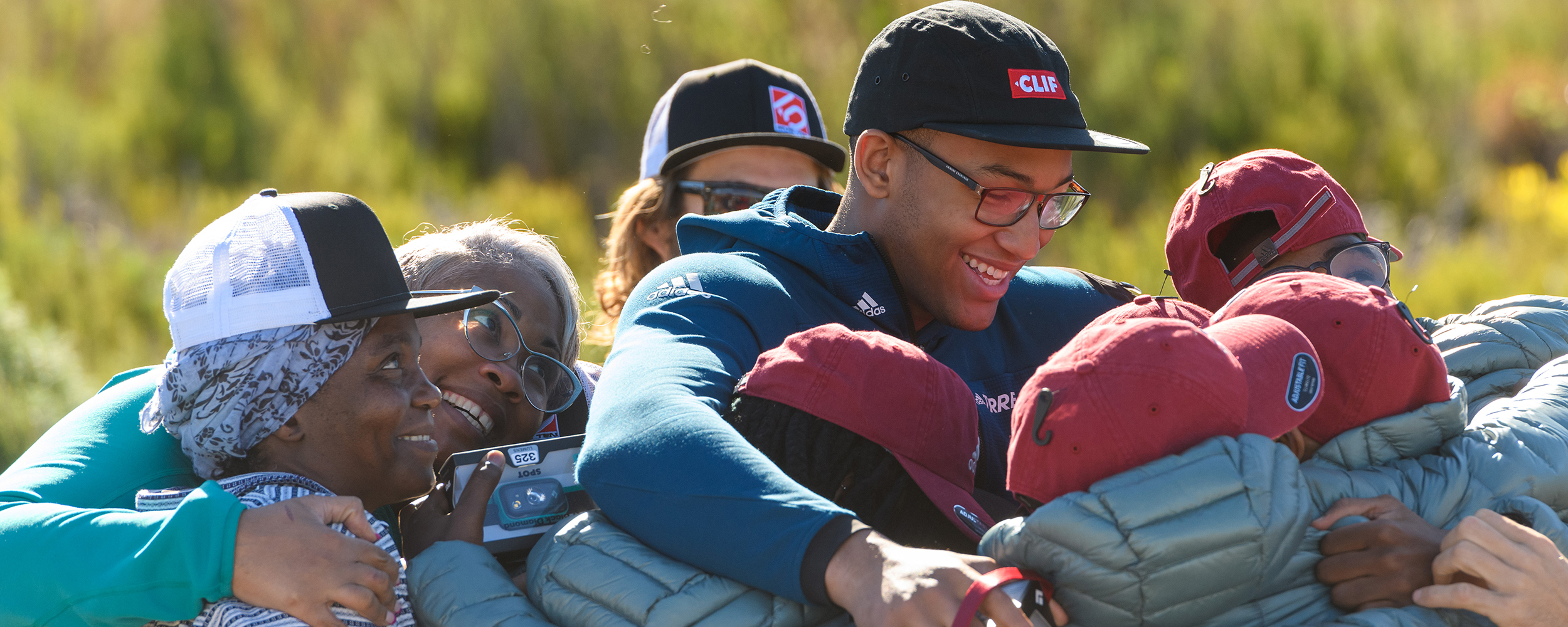 Photo provided by Kai Lightner, Climbing 4 Change
With 12 national championship titles and 5 youth world championship medals under his belt, Kai Lightner is a household name in the rock climbing world. That said, his story as a black climber that took him from the inner-city to international competition podiums is an improbable one.
In this nonprofit spotlight, learn how Kai has leveraged his success to found Climbing for Change, with the goal of improving diversity in both the indoor climbing world and across the broader outdoor industry, as well.
---
Quinn Gordon (he/him), Membership Coordinator, CWA
Thanks for joining me today, Kai! I was hoping you could discuss the founding of Climbing for Change – what drove you to start the organization?
Kai Lightner (he/him), Professional Rock Climber and CEO of Climbing for Change
Well, funny enough, the nature of Climbing for Change came out as a product of the pandemic. With my standing in the sport, I've always been a person that people contact when it comes to diversity, equity, and inclusion. I had always done so much grassroots work in climbing because I understood firsthand how difficult it can be to get into this sport for a number of reasons.
Around the pandemic and around the Black Lives Matter movement with George Floyd, my phone was abnormally busy, as you can imagine. I would get calls from people, from organizations, from sponsors asking me to help with initiative statements, programs, and more. I thought that if I wanted to make this work more impactful, I needed to consolidate it. Climbing for Change came out of that.
We were able to create an organization whose sole focus is diversifying the outdoor industry and giving opportunities to more people of color, with a specific focus on low-income communities of color.
Quinn Gordon
Absolutely – I think it is a really powerful mission! I was interested in the comment you made about being a prominent figure in climbing. Do you ever feel like that can be a weight on your shoulders?
Kai Lightner
I don't see it as a weight; more so as an opportunity - being the only person in this space who looks like me at the level that I'm at is no coincidence.
---
READ ALSO: The Nonprofit Member Spotlight Series
---
I see it as an opportunity to create more of a lane for more diversity to enter the sport. At the end of the day, I've always thought that pressure is a privilege. Being able to be in a situation where people expect much of me and being able to deliver on it is so fulfilling.
Quinn Gordon
That's a great perspective to have on it. I was hoping you could walk through some of the high-level programs that Climbing for Change offers.
Kai Lightner
The ways we create impact are separated into four different areas of service.
Our grants function to help fund different opportunities. Whether that's helping to fund grassroots organizations to host events, whether it's sponsoring individual leaders of communities doing amazing things, or whether it's encouraging different, more diverse types of sports and activities to be able to happen and be funded, we want to create different funding opportunities to facilitate those.
Our direct partnerships usually involve us working with grassroots organizations or other companies that influence the outdoor industry to facilitate conversations on DEI.
We consult with some companies to offer a knowledgeable voice in these conversations so that we can help them direct funds in ways that are the most impactful and sustainable.
Our DEI Connections Database:
The DEI Connections database is a database we launched, which helps organize the different events, organizations, and meetups that take place across the country, specifically for BIPOC people.
Quinn Gordon
I was hoping you could speak about the importance that indoor climbing gyms play in the sport.
Kai Lightner
Growing up as an inner-city kid in Fayetteville, North Carolina, I would have never seen myself venturing into outdoor sports if there hadn't been a climbing gym that was 10 minutes away from my house.
It was a place where I could get involved in the sport, in a space that felt comfortable for me, and from there, I could branch out and learn more about an activity that I already enjoyed. There is no pipeline for people who look like me to venture out into climbing and into most outdoor sports. So, it just never would've been seen as even an option on the table let alone making it a full-blown career, which it is for me now.
Climbing gyms are the center of a lot of the programming that we have to do, because to reach these communities, we have to do it in an environment that makes sense.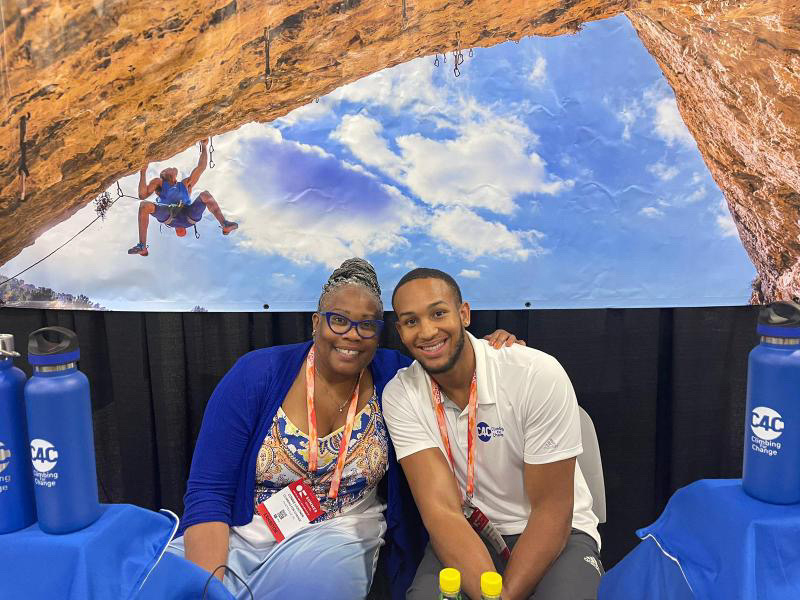 For example, we started a program in Atlanta where we partnered with the city of Atlanta and Kevin Jorgeson organization's 1Climb to build a climbing wall in a local recreation center, and also provide free transportation to the local climbing gyms. We had to do that within proximity of these people because you have to realize we're working with the most vulnerable populations who are most likely to have trouble accessing these spaces.
We have to come to them, which is where the role of climbing gyms comes in.
Quinn Gordon
Could you discuss the importance of representation in the climbing industry?
Kai Lightner
I have to say that venturing into the unknown is scary. It's an experience I can personally attest to - when I first started climbing, when you walked into a climbing gym, you didn't see posters of people of color.
You didn't see videos in climbing films highlighting people of color in this sport, especially not black people. A lot of times what inspires change and growth is having role models and having inspiration. We have to create spaces where we're getting more diversity in the sport so that when people walk into the gym, they don't feel intimidated by the space.
A big focus around the work we're doing with Climate for Change now is getting people to understand that we have to shift the industry's mindset from thinking of DEI as a purely philanthropic venture-something that is simply there solely to help others at the detriment of a company.
When you look at the numbers, not only is the country becoming more diverse, but new people in the outdoor industry are looking more diverse than ever. If that trend continues and we're not creating space for people to participate, businesses risk losing market share in the industry. It is in everyone's best interest to think long-term!
Quinn Gordon
How can climbing gyms get more involved with Climbing for Change?
Kai Lightner
We've already established that climbing gyms are huge community spaces in the outdoor industry for diversity.
The best way that climbing gyms can get involved is by collaborating in ways that provide opportunities for the communities they have the most access to. Each community has its own specific culture, history, and issues when it comes to diversity.
We usually come in and consult to ask what the vision of change is. Based on that, we help design programs, statements, or initiatives that help target that vision most effectively.
Quinn Gordon
What is the number one step you recommend every climbing gym go through when approaching DEI?
Kai Lightner
The number one step is asking for help or asking what the problem is. Climbing is a predominantly white sport, whose users have a lot of privilege. Because of that, the people who operate gyms are not as aware or attached to the issues that DEI works to address. The first step is becoming a part of the community that they want to support.
Interested in supporting the work of Climbing for Change?
---
About the Author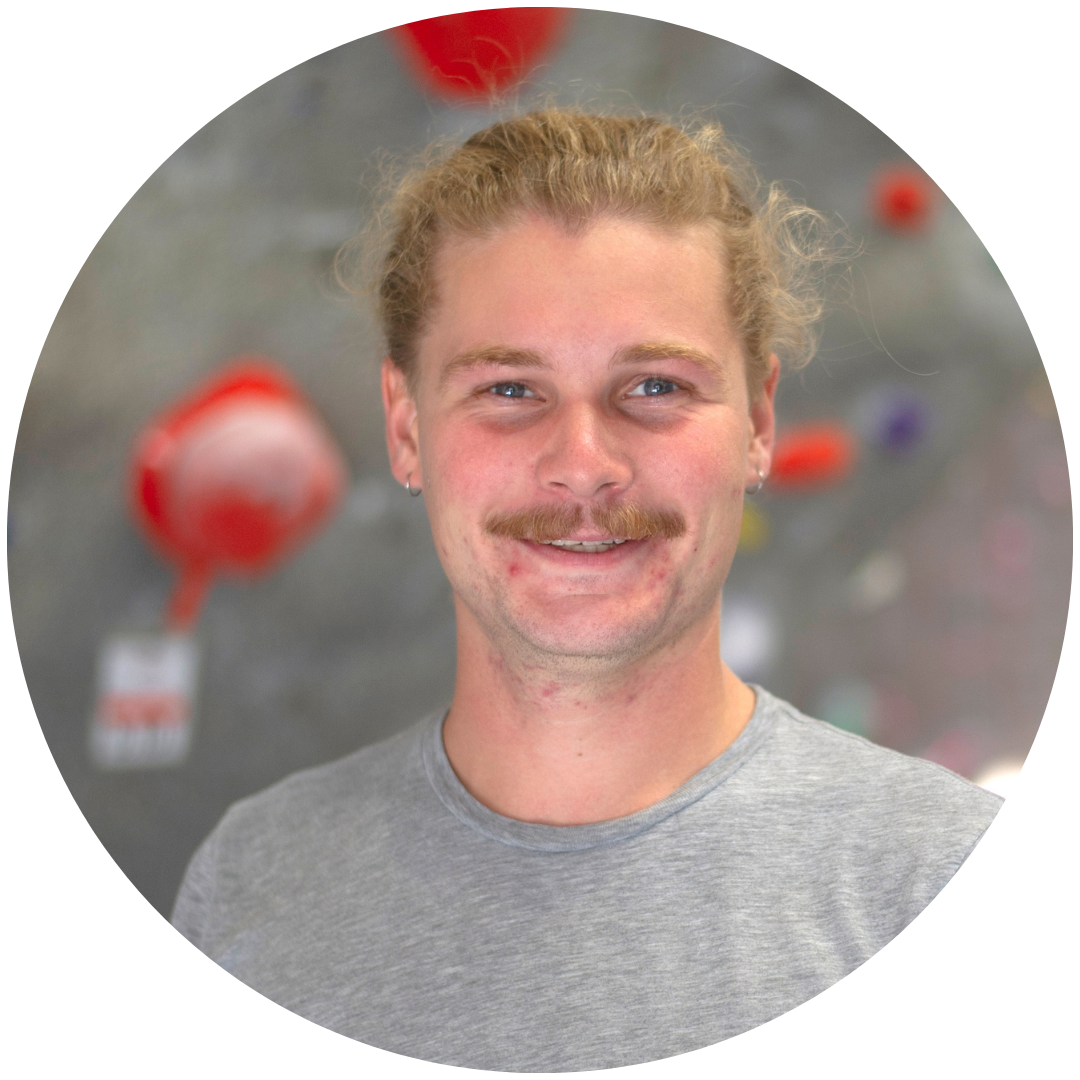 Quinn Gordon is the membership coordinator at the CWA. Quinn is an active member of the climbing community and continues to hone his skills inside and outside the gym. When not on the clock, he can be found climbing in the Flatirons, hiking in the Rockies, or reading above the tree line.