So You Want To Host a USA Climbing Comp
Date posted
November 20, 2023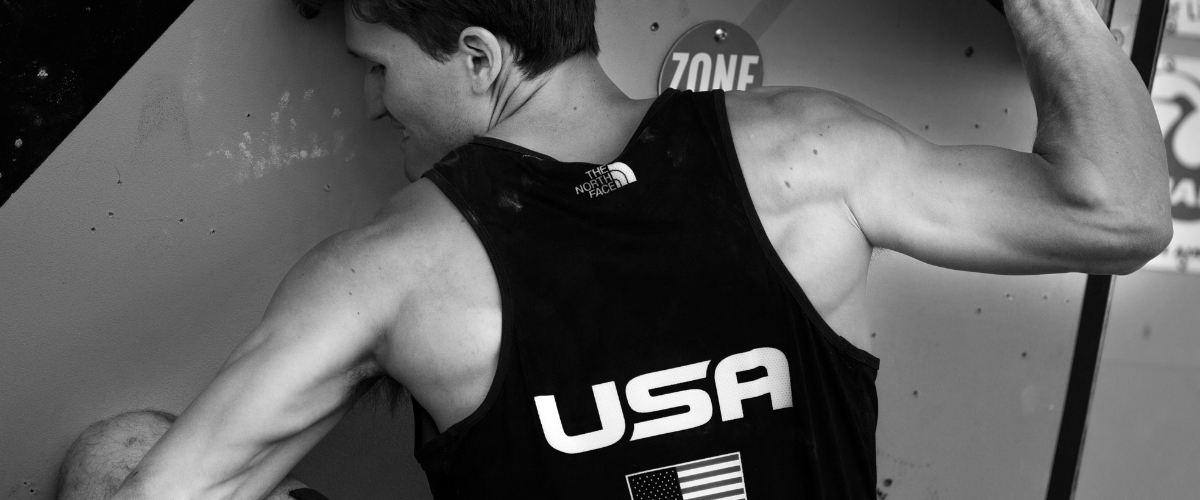 Whether you have hosted a USA Climbing event before, or this is your gym's first time being selected, hosting a large competition can be intimidating.  
I spoke with Kim Rank, owner of The Crag Climbing Gyms (Nashville & Franklin, TN), Karen Judd, the USAC Regional Coordinator of Region 52, and Roberta Osborne, the USAC National Coordinator, to ask how our community of climbing gyms can best support USA Climbing events.  
Prep Your Athletes With Hailey's Pre-Conference Event!
Hailey is hosting "101 Climbing Games" as a pre-conference workshop ahead of the CWA Summit in May. Don't miss the chance to work with Hailey, and get a copy of her new book!
Sign Up Here
First Things First, Get Organized! 
We are supporting the development and growth of youth in our community. Climbers and parents are so grateful for all we do, and getting prepared early will ensure a smooth and successful event.   Here is a checklist of items and tasks that will help you organize your event:
Schedule regular meetings to communicate progress and questions.  
Name a liaison for staff, volunteers, and community updates. Your members need to know if the gym is closed for the day, or other impacts.  
Check waivers in advance of the event and contact those who are missing them. Sometimes this will take several reminders. 
Send out a text the week before to run through the itinerary and request more volunteers if needed. Ask volunteers to meet before the event to review rules, regulations, and logistics. When everyone knows what time things are happening, everything runs smoother.  
Schedule extra staff. Create a smooth flow of traffic during the first hour to deter an arduous check-in process. Have designated places for attendees to be, to store their things, and even signage if necessary. These logistics take precious staff away from more meaningful tasks.  
Give yourself AMPLE time to verify scoring. Although there is automatic scoring on the website, scores must be verified. Identify who will verify scores beforehand, and make sure they understand the system. 
Fill out and submit your host agreement as soon as possible. Pay close attention; be aware of your responsibilities and potential conflicts with your insurance or gym policies. 
Interested in USAC? Join Our Joint CWA x USAC Competition Committee!
Details Here
Get Community Buy-In
Make a big deal about being selected to host! Include an announcement that your gym has been selected to host on your socials and newsletter and include perks for volunteers as well as a link for volunteers to register.  
Talk to your USAC parents, they will be your core crew for volunteering. Personally invite any regular volunteers and any new members looking to get plugged into the community. Free passes, snacks, and swag go a long way! 
Make sure the parents and volunteers know what is happening. Host a meeting the week before to review rules, itinerary, questions, and a volunteer session sign-up.  
Manage the Traffic
 Knowing how many attendees your gym can handle will be crucial to hosting a successful event. 
Identify the break-even point. 
Allow as many climbers as possible to participate.  Work with your Regional Coordinators and schedule to produce creative ways to ensure maximum participation.  This will benefit you as the host and the region as a whole. 
Adding a session will reduce wait times and increase the profit margin. 
Make Friends with your Regional Coordinator. 
Your Regional Coordinator is a competitor's parent and will be the most up-to-date on rule changes, volunteer needs, and gym requirements.  
Start with a phone call and ask them what they will need leading up to the event. 
Don't skip meetings with the Regional team. They are volunteers and need you as much as you need them.  
Give your Regional Coordinator plenty of time in your facility to set up the day or night before the event so the morning runs smoothly.  If you need to close areas of the gym, be sure to communicate that to your community liaison so they can handle that aspect of the communication flow. 
Get a Cohesive and Dynamic Setting Team Together.
When the setting team works well together, your climbers will have more fun! 
Your setters are working hard to create an incredible climbing experience for your climbers, let them know you appreciate them in any and every way possible. 
Consider inviting setters from other gyms to "guest spot" to help set the competition and be sure to reciprocate. Payroll stays the same, and everyone wins!
Take Care of Your Volunteers
Your volunteers are freely giving their time, and events cannot run without them. It is to everyone's benefit to keep them fueled, informed, and happy. Schedule their time within reason to give them breaks, and supply what they need to get the job done well. 
Regularly check in; hand out snacks and water since they cannot leave their stations.  
Set them up for success. Send out the link for waivers, Safesport, and any required training early. 
Consider shorter volunteer shifts to increase participation. 
A sincere "thank you" is always nice to hear. Show your appreciation with free day passes, stickers, and raffles. We could not do it without our volunteers! 
Be the Home Team
It is your time to shine! Be welcoming; let attendees know who you are and let them know you are happy they are a part of your community.  
Have a friendly face welcoming parents, coaches, and competitors. Direct them where to go and identify yourself as someone who can help. Supplement with signage as necessary. 
Look like a team and wear the same shirts or lanyards. This lets attendees know who to talk to when they have a question. Consider volunteer shirts if this is feasible, as it's a great add-on for them and will direct information to the right people. 
A centrally located info desk is helpful. Include a staff person who can answer FAQs, a sheet with the QR code for live scoring, the printed rule book, and a map of nearby restaurants. 
 The details matter; assign a staff member to walk the floor and keep an eye on the trash, make sure the fire exits are clear, and ensure spills/messes are cleaned up. 
---
READ ALSO: The CWA x USAC Committee: Are You Interested?
---
Get your Coaches Ready
Today your coaches are the leaders of the gym. They will set the tone for focus during the competition. 
Make sure they know their job is to facilitate the organizational flow, be with their team, and keep it fun for everyone.  
Encourage your climbers to cheer for everyone!  
Prepare for the What If's: 
Prepare for it if it rains; keep extra floor mats, wet floor signs, and a mop at the ready. 
Prepare for an influx of people in your bathrooms. You will need more supplies and to take out the trash more regularly.
Have feminine products and Safe Sport posters in the bathrooms. Assign a staff member to gym cleanliness. It's a little thing that can become a big thing. 
You are hosting hundreds of tired, hungry people. If you know a local food truck owner, this is the time to call them. Having food available (even for purchase) during scoring is a nice touch. 
Have Fun! 
Although the event can be stressful, do your best to make it fun!   
Consider your audience for the event. Have a family-appropriate playlist queued and ready to play. 
This is your chance to connect with your community at large. Keep the energy high, and the 'vibes' will help the ship sail itself. 
When the event is over, ride the wave of success. Thank your staff for pulling it off and share in their exhaustion and joy! 
Don't skip the debrief. In the days after the event, talk to your staff about what went well and what could be done better next time.  
The most common complaints I have heard include:  
The wait times for climbers are too long.  
There was not enough communication with staff, parents, or volunteers. 
There was no place for parents to watch their climbers.  
The event ran over on time. 
Don't wait until the last minute to start planning. Just like cramming the night before for an exam, late planning rarely yields good results. Plan early to ensure success!
Register For Hailey's Pre-Conference Workshop!
---
About the Author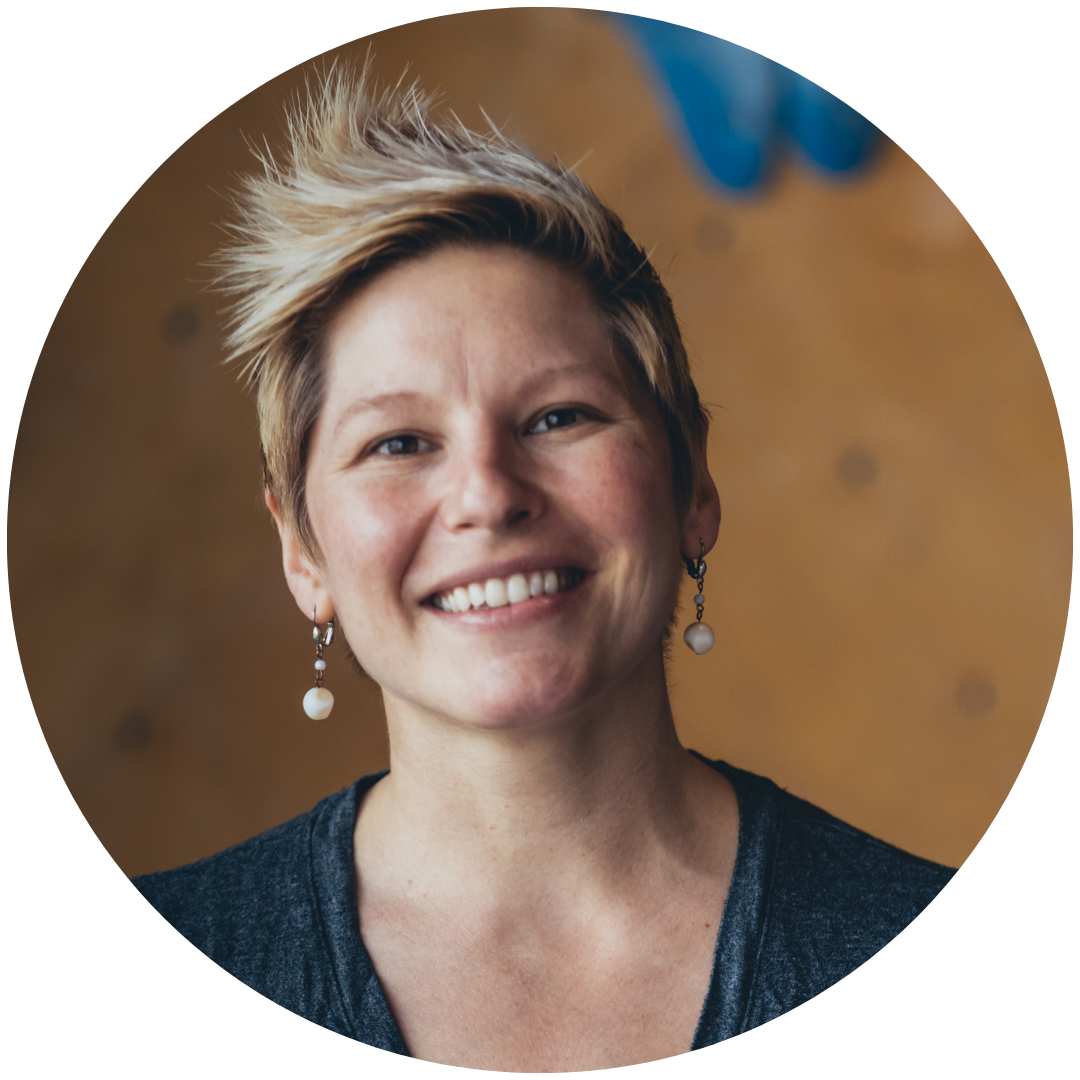 Hailey Caissie is the Programs Manager at The Crag Climbing Gym in Nashville, Tennessee. Hailey has been a climbing instructor since 2006 and loves seeing new climbers discover their abilities. She finds it especially fulfilling to coach young athletes toward discovering their potential. She works to inspire generations of climbers to become more intentional, influential, and inclusive.