Why is the 2023 CWA Summit in Pittsburgh?
Date posted
January 5, 2023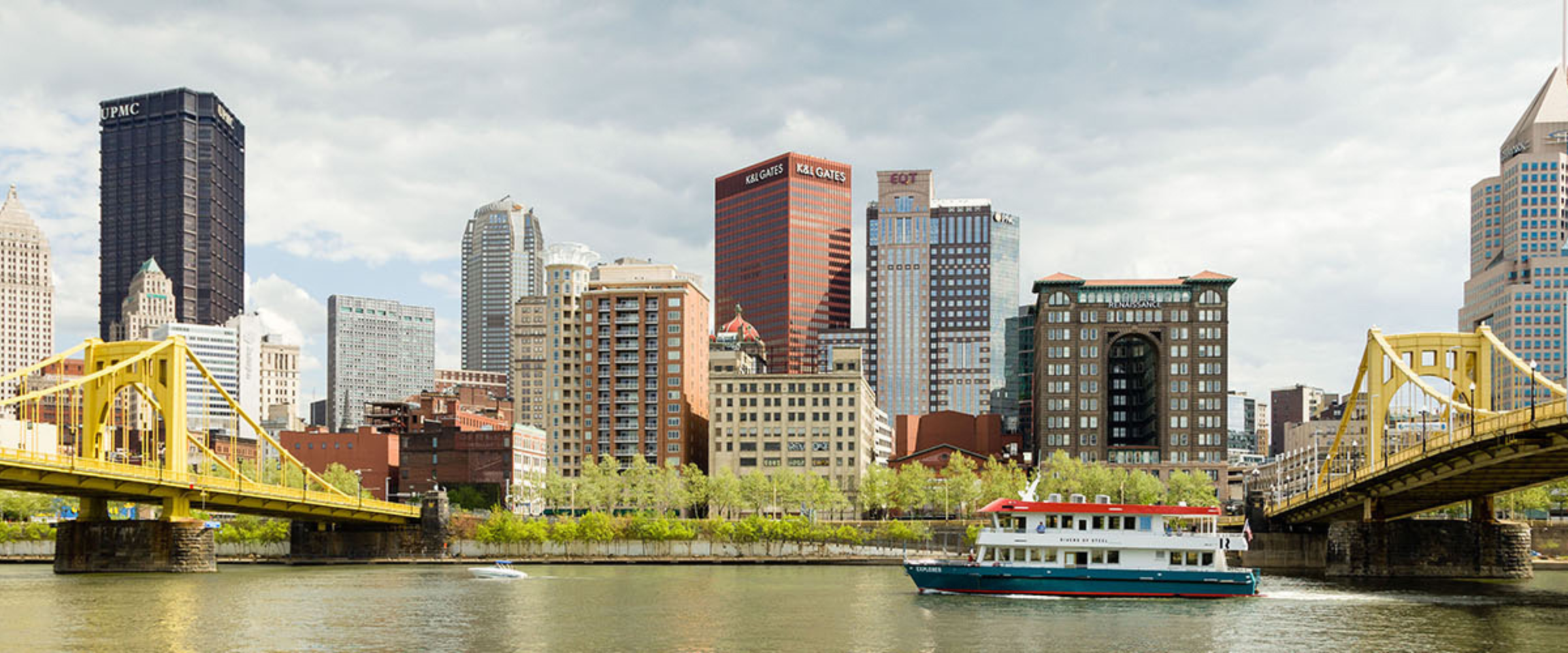 Pittsburgh might not be the first place you think of when you picture climbing. You might have some preconceived, and outdated, notions about the city, owing to its history as the Steel City prior to deindustrialization, images of frigid wind whipping off its famous three rivers, or even its unique culinary traditions (like Heinz ketchup and Primanti Bros. tradition of French Fries on sandwiches).
But Pittsburgh is so much more. It's a revitalized city that has embraced technology, collaboration, and reinvention to become of the country's most desirable cities to live in. It has reimagined itself while still embracing the hard-working, blue-collar soul of its past, but has received an injection of youth, emerging commerce, and creative municipal solutions to become a roaring, modern success story.
It has incorporated its unique natural geological elements and fused that with a distinct urban environment to become a destination for those that love to recreate.
The result is a city that is exceptionally walkable, bikeable, and invigorating for residents and visitors alike, with one of the country's most unique and thriving climbing scenes.
So, it makes sense for the 2023 CWA Summit to make Pittsburgh the home of our first-ever conference to take place on the East Coast. Pittsburgh is a geographic fit located near many CWA members in the Midwest and along the Atlantic Coast. As well, it should be easy and affordable for gyms to bring the whole team to Pittsburgh this May for the CWA Summit.
"Pittsburgh has an international airport and is accessible by major arteries, public transport, and interstates. It is also an affordable city to live or visit, with good food, great activities, and it is just a short drive to some amazing crags," says Paul Gaurino, Founder, Director of Marketing and Operations at ASCEND, a chain of Pittsburgh-based gyms.
"I moved to Pittsburgh in 2002, and the last 20 years have been remarkable how much it has changed."
Register for the 2023 CWA Summit to see all that Pittsburgh has to offer. And while you're visiting, check out some of the country's premier climbing gyms and underrated crags.
An Impressive and Innovative Indoor Climbing Gym Culture
An Impressive and Innovative Indoor Climbing Gym Experience
As an emerging climbing hotbed, Pittsburgh provides an example to any indoor climbing gym or climbing business looking to grow their communities to boost profits. Pittsburgh has a deep history as a climbing city and a very distinctive, tight-knit climbing community, dating back to the 1940s when the Explorers Club of Pittsburgh was founded. This unique outdoor organization provides a haven for outdoor enthusiasts, building a small but passionate climbing community that today remains unique to the city. In 1992, The Climbing Wall, one of the first climbing gyms on the East Coast, opened and was an early adopter in the industry, helping to lay the foundation for the explosion of gyms that have opened in the last decade.
As the city underwent its revival in the past 20 years, seeing an influx of new jobs, population, and culture, the scene was ripe for climbing gyms to flourish. The ASCEND team of Paul Gaurino, Alex Bernstein, and Aaron Gilmore, began the process of opening their first gym in 2011, after asking a simple question.
"We had been visiting cities and gyms all over the country, seeing their communities and what they had to offer, and we asked 'why not Pittsburgh?' We saw the need for bigger, full-service gyms in the area to serve the community here," says Paul.
"We were able to pitch investors on a plan that 'Pittsburgh is happening now,' it's comparable to other cities like St. Louis that have successful climbing gyms, so let's make it happen."
Though the process of getting their gym built took longer than anticipated, the first ASCEND location that opened in 2017 was a major hit, and the company has since expanded to three locations in the Pittsburgh area.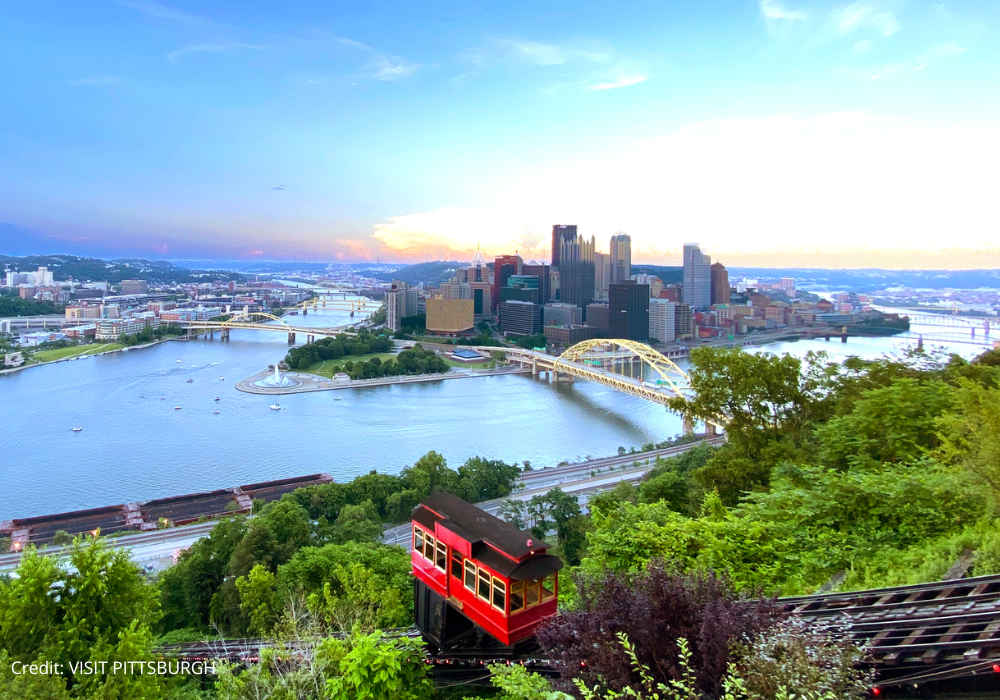 Downtown Pittsburgh seen from Mt. Washington, with the mighty Allegheny and Monongahela Rivers.
Pittsburgh also saw First Ascent and Iron City Boulders enter the market in the past two years, cementing the city as a certified indoor climbing hotbed. Adding to the community was Walltopia chosing Pittsburgh as the home of its US-based operations.
Those attending the CWA Summit will have the chance to visit and learn from the surrounding indoor climbing gyms, as well as get inspired by the latest innovations in the industry.
A key to the success of all indoor climbing gyms in Pittsburgh is how they have found creative ways to create true community buy-in from members.
These climbing gyms' owners think outside the box and work to match the neighborhood's unique qualities, including reaching out to area stakeholders like affinity groups and focusing on equity.
---
READ ALSO: ASCEND's Efforts on Accessibility in Climbing
---
The collaborative nature of the Pittsburgh-wide climbing community might be best exemplified by the fact that ASCEND made plans to hire a majority of The Climbing Wall staff following its closure in May of 2022, as well as honoring active or frozen memberships.
Embracing the Outdoors
Not only has Pittsburgh's indoor climbing options grown, but Pittsburgh's outdoor climbing scene has also flourished along with it.
The scene was underground for years, consisting of hidden urban climbing routes, along with plenty of "word-of-mouth" crags within a few hour's drive of the city, but it wasn't easily accessible or shared.
Starting in 2014, as access to many of these crags or bouldering sites was threatened by state legislation aimed at limiting hunting access, a group of local climbers formed the Southwestern Pennsylvania Climbers Coalition (SWPACC) to resist these changes. The grassroots effort was not only successful in stopping the legislation, but it sparked a commitment to establishing a gym-to-crags effort in coordination with Access Fund. The partnership included increased access, rebolting, and more.
This is a model for how indoor climbing gyms benefit by collaborating with outdoor groups.
"We firmly believe that direct involvement with the SWPACC is beneficial to our business and the climbing community," says Paul, who is also a board member for SWPACC.
Paul and the SWPACC team also want to share the magical climbing in and around Pittsburgh.
"Pittsburgh is close to some of the best climbing areas in the world, not just the country, that you can drive to within a few hours, not to mention several local and secret areas closer to the city," says Paul.
"There are areas with incredible bouldering within an hour's drive, and short but incredible crags, not to mention a lot of urban climbing that was under the radar until recently."
Paul specifically noted Seneca Rocks, White Rocks, and the Southwestern Highlands as areas with top-notch routes. Those interested can find more information via the Mountain Project and on the SWPACC Climbing Directory. As well, Paul and the other locals are more than willing to direct you to the prime spots when you're in town for the 2023 CWA Summit.
Interested in learning more about the Pittsburgh climbing scene? Make your plans today to join your climbing industry friends in Pittsburgh from May 17-20 for the climbing industry's premier event and get ready to check out the people, walls, and crags for inspiration you can take home!
---
About the Author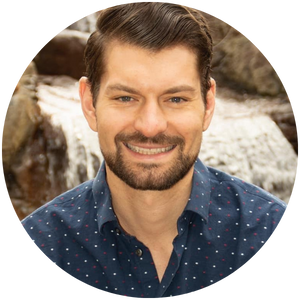 Matt Pucak is the Manager of Communications & Member Engagement for the Climbing Wall Association. He has 20+ years of experience working in the recreation and sports industries, with a focus on marketing, event management, and social media. His passion lies in sharing member stories and creating meaningful and mutually beneficial relationships.
Matt grew up in Colorado and has a passion for any sport or competitive activity and is learning to reacclimate to the climbing wall after participating as a youth. Matt lives in Denver with his wife Mimi, infant daughter Eva, and pup Luna.