Your Team Is More Valuable Than You Think
Date posted
August 20, 2021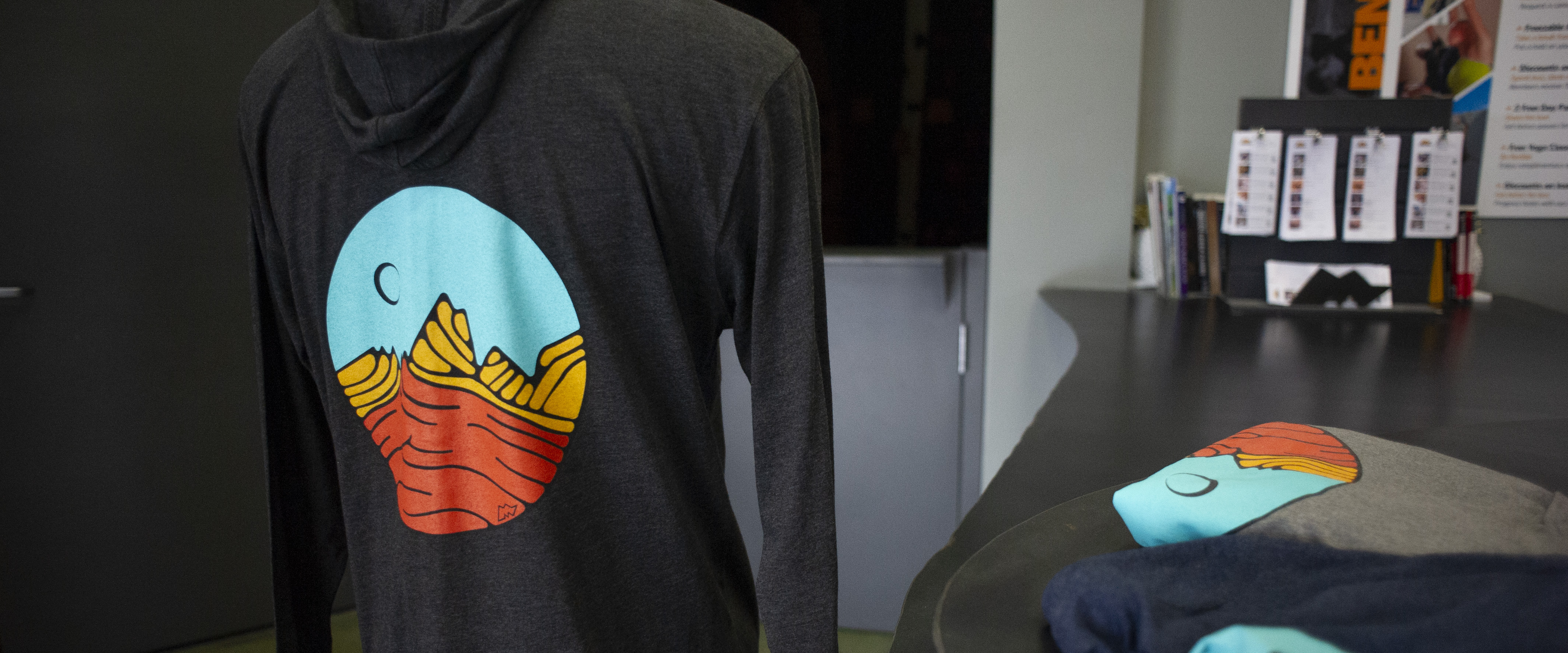 Nelli Crofts' designed hoodie for sale inside Momentum Indoor Climbing in Sandy, Utah.
If you walk into the Momentum Indoor Climbing Sandy gym near Salt Lake City, you'll notice a rack of apparel items for sale near the front desk. It caught my eye immediately – the material looked comfortable and had the Momentum logo on the front – but the back was the real sell.
An intricate swirl of desert pastel colors from Utah's red rock country with a bright turquoise sky and a crescent moon. The designer even snuck in the gym's logo.
This retail item wasn't made by the marketing or art departments. It was made by their events coordinator. By giving people chances to flex muscles outside of their job description, you not only let them grow and thrive – but do the same for your business.
Nelli Crofts is a student at Utah Valley University earning a Bachelor of Fine Arts degree in graphic design. Yet she's been part of the Momentum family for close to 10 years, and recently took on the role of events coordinator. Her team knows she's studying graphic design, so they asked if she was interested in designing something.
"As an employee, it's exciting because I'm actually doing something I love doing," Crofts said. "At the same time, it's scary because it's pushing me. That was putting myself out there. I can do art for myself – but once you put it out there..."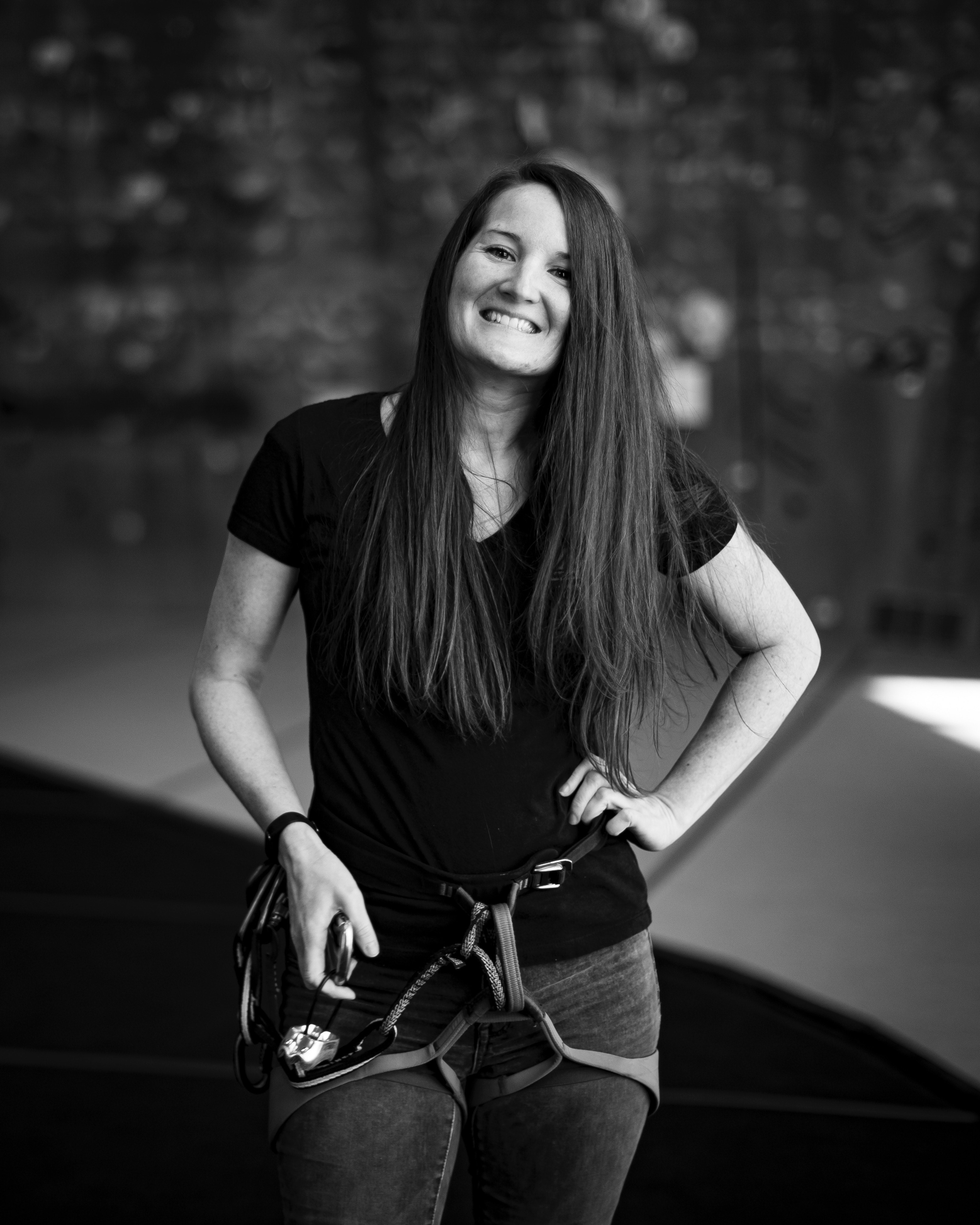 Nelli Crofts. Photo courtesy of Kevin Wellman
Professional development can look like lots of different things. Notably, if we give our teams chances to thrive outside of their job description but within interests and skillsets, we can help them grow in ways they didn't even know were possible at work. How do we identify what skills our teams have?
"The key is getting outside of yourself as a director or a manager," says Matt Ward, Marketing Director at Momentum Indoor Climbing. "It's about asking questions and actually caring."
He believes that by helping his employees succeed, the business will too.
By getting to know his team on a personal level, he knows things about them that can help them – and the business – attain greater success. By improving professional development opportunities for your team, you can increase both revenue and the love of the workplace – not just the role.
Crofts now feels more comfortable when people ask her for a design.
"I truly can say that I love working for Momentum," she says. This is exactly the culture that Ward is working toward. Though not formally in place, it's a practice he employs regularly and it's catching on.
"The staff doesn't feel pushed, they feel appreciated," says Ward. He has another employee studying statistics and is giving opportunities to use those skills, too.
If we all strive to ask questions and tap into our team, we can strike gold for both them and our business. It starts with caring, knowing, and then utilizing the information.
Tips for realizing your team's potentially unknown skills:
Get to know your team on a personal level and ask them where they want to grow outside of their role.
Create an environment where they don't feel like they're taking on more than they're being paid to do. This is about providing opportunities, not delegating duties.
Have dedicated work hours for professional development opportunities outside of the job role that they currently hold.
Follow Matt Ward's lead and utilize Jim Collins' "BHAG" model for staff. The 'big, hairy, audacious goal' was coined by Collins and is a business concept forcing employees to think beyond what is immediately thought of as possible. Nonetheless, marching forward.
---
Looking for professional development opportunities?
Send your team to the 2022 CWA Summit!
The 2022 CWA Summit is the indoor climbing industry's largest annual gathering, where we come together to share best practices and discuss challenges. Register your team to attend as a group and take advantage of the learning and networking opportunities for all levels of your organization.
LEARN MORE
---
About the Author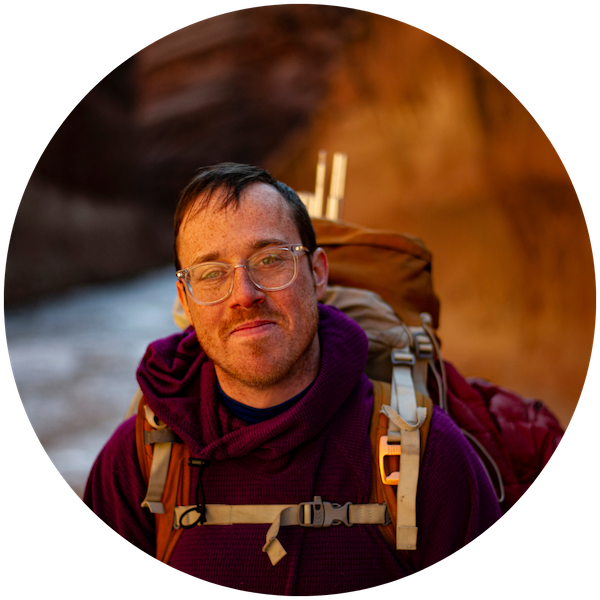 Jake Byk is the marketing coordinator for the Climbing Wall Association. He's an avid hiker, mountaineer, lover of hard-to-reach places and long drives. He's spent four years as a journalist, then a public lands advocate, documenting the Great Plains and Mountain West before joining the CWA.