2023 CWA Summit: A Reflection
As my team from The Crag Climbing Gym and I weaved our way through the vast conference center's labyrinth toward the heart of the 2023 CWA Summit, we were awed by sweeping views of the city, rivers, and bridges of Pittsburgh. We peered down from the mezzanine into the Exhibit Hall and pointed out the colorful displays from Edelrid, Joshua Tree, Flashed, and most importantly, the snack tables were almost set up!
As an attendee and CWA writer, I'm excited to share the details of my experience at the 2023 CWA Summit. From education sessions, networking opportunities, Expo Floor time, and much, much more; there was so much to learn, share, and enjoy at this year's CWA Summit, an event that was as unique as its location.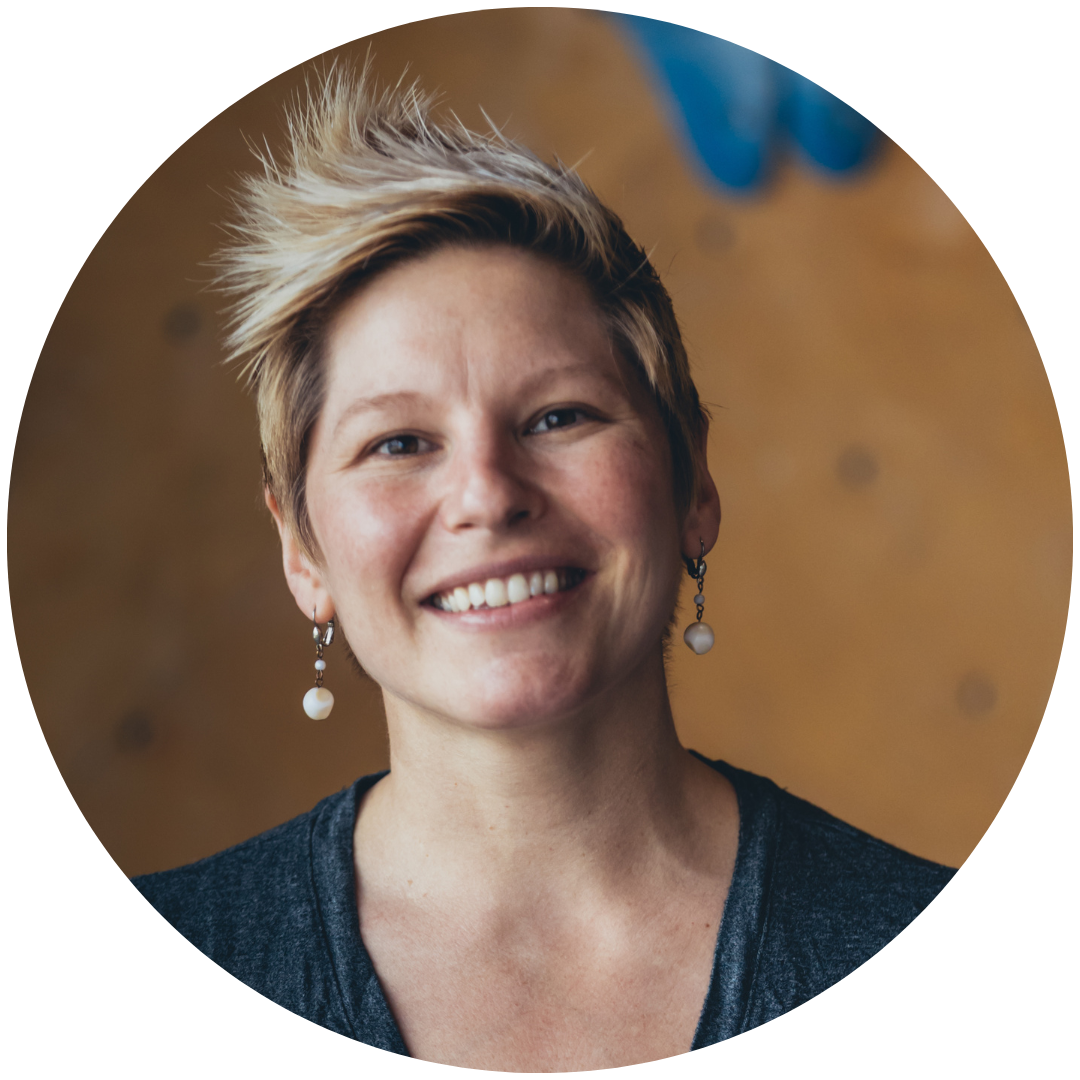 Hailey Caissie, employee at the Crag Climbing Gym and writer with the CWA for years.
The 2023 CWA Summit kicked off with open reign of the Exhibit Hall. This year, our new Head Routesetter, Dylan Garey, and our Head Coach, Jess Malloy, were able to join the rest of our leadership team; Kim Rank, Michael Kidder, and Ashley Roos to the CWA Summit in beautiful Pittsburgh.
Every year we come, we are more connected as a team and return inspired and empowered to build incredible climbing experiences for our community.
I was driven with purpose to reconnect with my peers whom I met last year, and buzzing with excitement for those I was about to meet. I joined Dylan to attend the Setter's Showdown at ASCEND South Side. I met the routesetters, Tyler and Sharon, and enjoyed hopping on a few of their routes. I loved the creativity and flow set in their iconic arch. I also ran into the CWA's Heather Reynolds, teaching her brand-new Climbing Wall Instructor's Provider Certification Workshop. She is a pioneer in climbing education, and we agreed to meet up later in the week to discuss the new program.
A Womxn's Cocktail hour was hosted at sunset on the rooftop; I welcomed the invitation to unwind,. The venue was breathtaking, and the architecture offered sweeping blue lights to lift our eyes up to the city's skyline. A DJ orchestrated a lo-fi vibe as owners, managers, and routesetters expanded their networks. The intentional space for women was a welcome addition to this year's CWA Summit, providing an opportunity to connect with others, share our experiences, and foster valuable networking relationships.
As Coach Jess scanned the scene, she thought, "Wow, look at all the badasses here." I felt that too as we sat together at Commencement. I looked around and knew that I was among my people.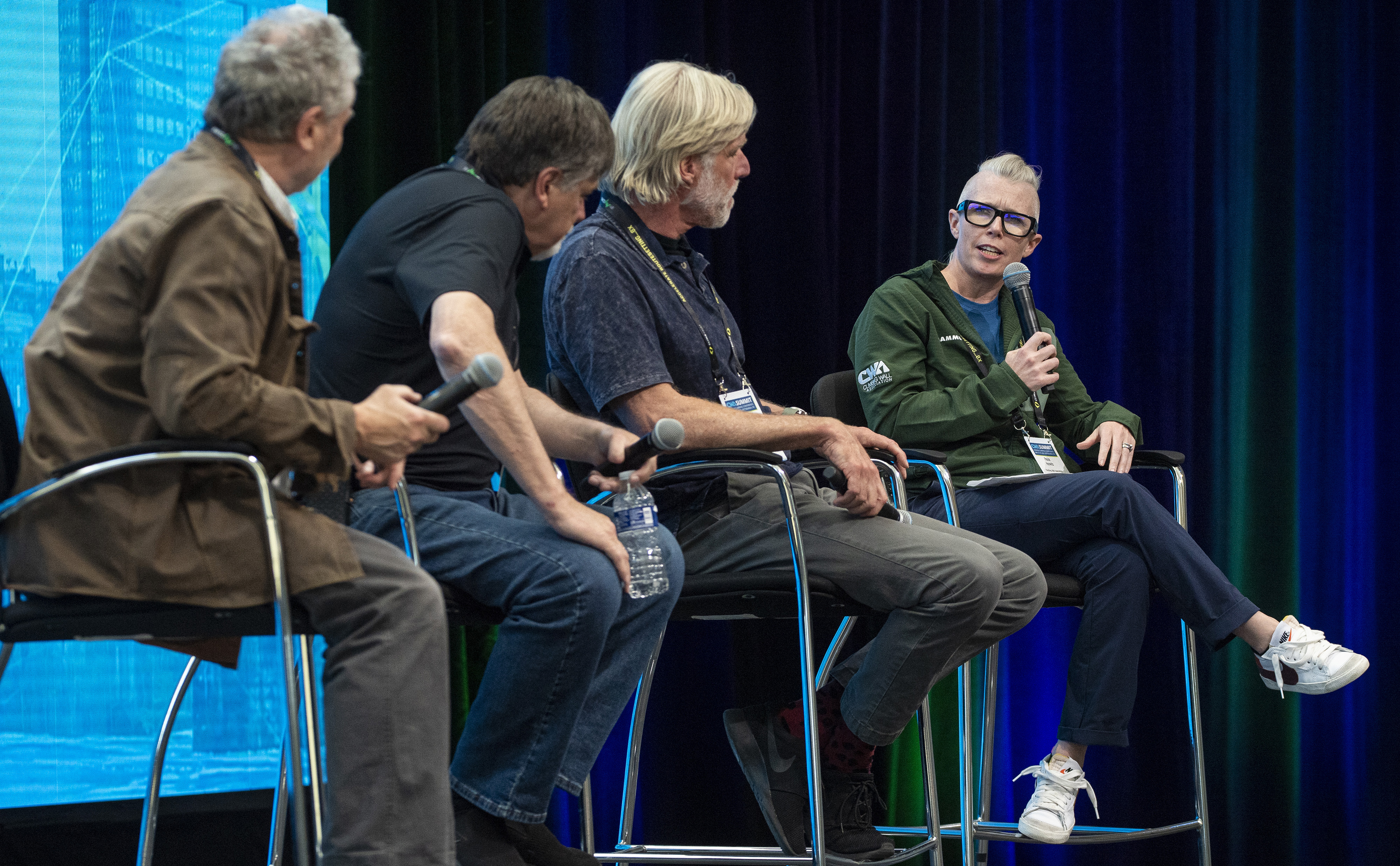 Paula Horwitz, Executive Director of the CWA, on stage with the founders of the CWA during the Keynote Address.
The CWA Summit Keynote Address began with Paula Horwitz, Executive Director of the CWA, interviewing a panel of CWA Summit founders: Rich Johnston, Owner/Founder of Vertical World, Nate Postma, Owner/Founder of Vertical Endeavors/Nicros, Bob Richards, Owner/Founder Rockreation, Owner/Founder Climbing Wall Advisors. Seeing familiar faces on stage and hearing about the humble beginnings and big dreams of the leaders in front of me was eye-opening. I began to see myself, and all of us, in them.
We too want to create and serve our communities; we want to be the ones to make the rules and update them when they become outdated, and we are the ones showing up day after day, doing the work. I have no doubt in my mind it will be some of us on stage for the keynote at future CWA Summits.
| | |
| --- | --- |
| | |
| Kareemah Batts on stage during the CWA Summit Keynote Address. | |
Mentorship and collaboration were the central themes of the CWA Summit and the headlining speaker, Kareemah Batts exuded these qualities. She is the founder of Adaptive Climbing Group, Brown Girls Climb, and an overall powerhouse in our industry. She spoke about how she has overcome physical and situational hardships, how she had to reach out and ask for help to survive, and how everyone can thrive when we synergize and pull our resources together. We all create the culture within our climbing gyms and can foster mentorship between our members and our staff. As we expand our networks outward, toward each other, we only need to ask for help.
The most helpful tool to navigate the CWA Summit this year was the CWA Summit app. The schedule function included target audience tags along with the featured speakers. Often the speakers included their slide presentation files, which was helpful in choosing between two simultaneous sessions, and will be nice to have on-hand to share with my team at our team's CWA Summit debrief. In the attendee's tab in the menu, there is a full list of everyone who attended the CWA Summit, a place to scan our name tag QR codes, and a message function. Many people have added a profile picture if you happen to be better with faces than names. The ability to follow up with those we connected with is an incredible tool for continuing the conversation and key to continue collaborating in the future..
(The CWA is using the same app for 2024, so they recommend not deleting the app to make next year even faster for those who downloaded it!)
My whole team attended "Careers for Women in Climbing", and I was surprised at how many men showed up. Every seat was taken, creating a standing-room-only crowd. The panel consisted of Nicole Brandt, Jackie Hueftle, Lily Kral, Morgan Sander, and Elizabeth Jackson. They talked about their journey in the industry as setters, owners, and managers, and how being a woman offers unique strengths and perspectives. I loved that they included a show of hands at the beginning for those who have experienced professional struggle due to their gender as well as professional assets. They wrapped up by sharing how to keep the drive and fun in the day-to-day, and by identifying the "magic" they bring to their communities.
I found a little magic in the Womxn's Lounge in the exhibit hall. There were couches, free books, and a big wall of "The Best Advice I Ever Had" encouraging us to share with one another.
My favorite was "If you want to go fast, go alone, if you want to go far, go together."
I have been so impressed with the passion and willingness to share with the women I met. I recall the advice Heather Reynolds shared when I interviewed her last year at the CWA Summit. She told me, "Just go for it, self-publish your book!" She even offered a contribution to the introduction of the Balance chapter in my book, "Being in balance means working with gravity, not against it." I am thrilled to announce that "101 Climbing Games and Activities" is in the publishing process and will be available for your coaches and climbers at the end of this summer!
Friday morning I met with Heather and introduced her to Coach Jess Maloy from the Crag. As I sat there with Heather and Jess, I imagined I was sitting between my mentor and my mentee. Heather has poured herself into updating the CWI-Provider Certification's research and worked with one of Canada's best coaches to help other coaches develop a cross-industry standard.
She has included online resources so that trainers may continue their education. If you did not have the chance to sit in on her "Why Certification" presentation, check out the file presentation in the CWA Summit app. When there is a standard across our industry, all of us gain recognition, and our climbers and trainers all benefit. This certification addresses the much-needed training to teach coaches how to coach.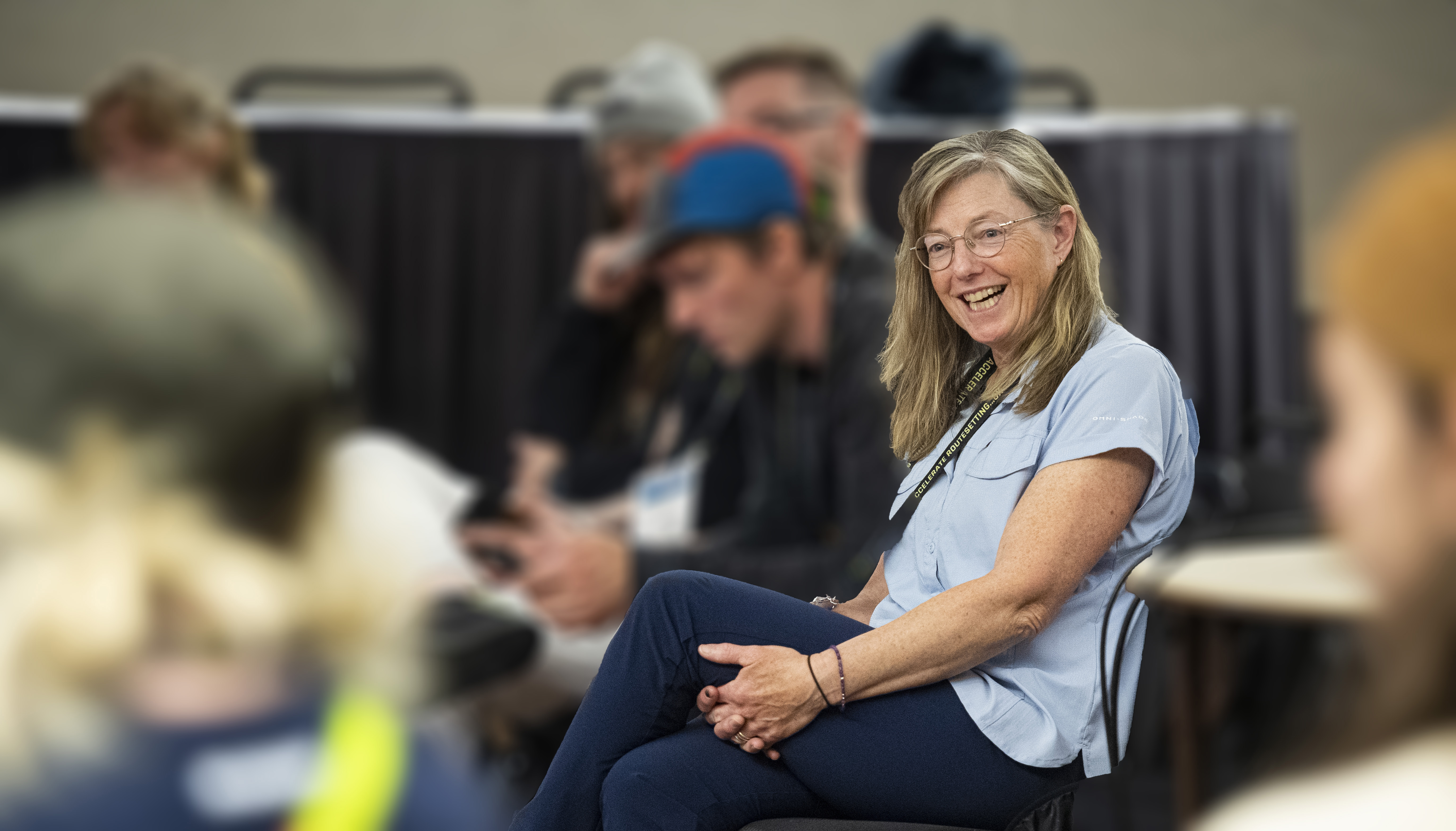 Heather Reynolds at the 2023 CWA Summit.
The final presentation I attended was the most fun: Patrick Brehm and Bix Firer from The Headwall Group got everyone up and moving with "Build Your Network!: Guided Activities for Resource Sharing." These teambuilding activities gave prompts for short discussions and actionable steps to add each other to our networks. This was such a worthwhile hour and one I feel should be included every year at the CWA Summit!
Many of us would have loved to have a little more time to talk with those we met at the CWA Summit, and now we have a tool to stay connected.
The intentional emphasis on networking, collaboration, and mentorship permeated the schedule, speakers, and events, and now the CWA is facilitating ongoing conversations with the new Community Hub
Finally, gym operators, coaches, and owners can create an active resource for each other. I cannot count the number of times I had been curious to see if anyone else has run a successful family program, or that I wanted to ask other program managers about their experience, price points, or duration for retention into membership. I would have relished the ability to ask other climbing gym's staff about successfully recruiting volunteers for hosting a USA Climbing event. In the forums, we can post questions to people who want to share their knowledge and experience. If you have wanted to be in a mentor or mentee, the Community Hub is an impactful place to start sharing and asking. Learning from each other is what the CWA Summit is all about, and this is what the future of our industry looks like.
Join us at the 2024 CWA Summit in Portland, Oregon!
Registration is currently open to members only.
---
About the Author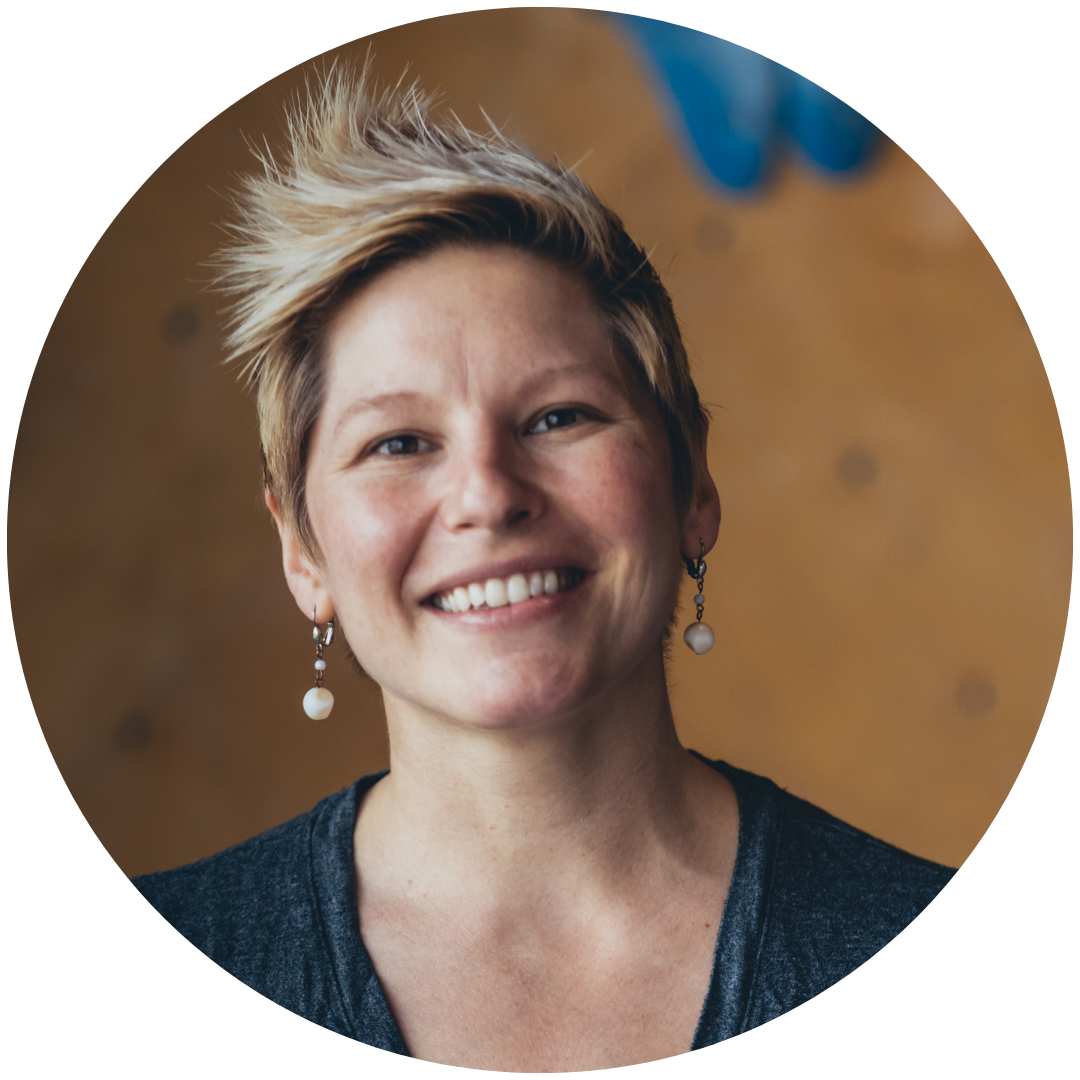 Hailey Caissie is the Programs Manager at The Crag Climbing Gym in Nashville, Tennessee. Hailey has been a climbing instructor since 2006 and loves seeing new climbers discover their abilities. She finds it especially fulfilling to coach young athletes toward discovering their potential. She works to inspire generations of climbers to become more intentional, influential, and inclusive.