Communication Strategies for Mask Requirements
Date posted
September 11, 2020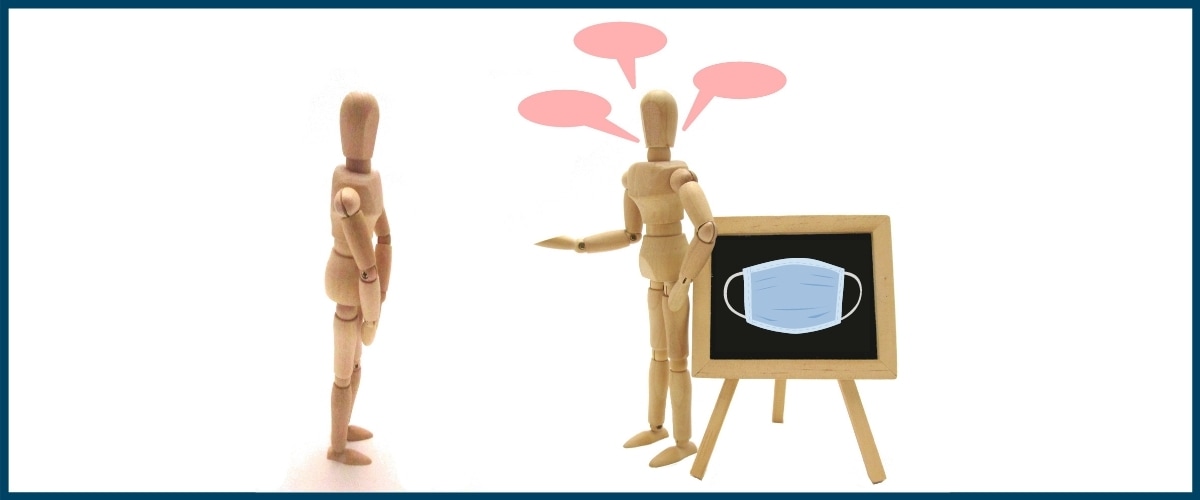 It is quite common for the customer service team of a climbing gym to wear multiple hats; performing the roles of front desk staff, retail, communications, floor patrol, and now—public health and safety officers.
As climbing gyms and fitness facilities have rolled out reopening plans, certain protocols have become major sources of conflict between businesses and their customers. Despite diminishing levels of panic and fear, the risk of spreading COVID-19 is still present, and business owners must be intentional about communicating and enforcing their policies.
A common point of tension is the question of masks. Business owners have a right to require masks and to refuse entry or service to an individual not wearing one as long as there is no discrimination involved. The logic is comparable to the "no shirt, no shoes, no service" policies we see regularly.
The decision to have staff, members, and guests wear a mask or not often depends on local, state, or federal requirements. If those requirements are absent, it is ultimately up to the gym owners to decide.
Whatever the decision is, it is important to have a communications plan in place to proactively address any new public health protocols for your facility. Here are some strategies and insights to guide your planning process around communicating mask requirements:
ESTABLISH CLEAR GUIDELINES ON PUBLIC HEALTH AND SAFETY PROTOCOLS
To avoid contradictions and confusion, the language of new policies should be accurate and consistent across all platforms, including digital, physical, and verbal. Share the policies on websites, in newsletters, on social media platforms, and post signage around the gym as a reminder.
Many gyms are choosing to host new orientations, even for returning members. Consider including new policies in your orientations.
Meet with the staff and ensure everyone is on the same page. Are masks required? If yes, are there exceptions? Can you pull it off when you are climbing? If the facility has an outdoor area, are guests allowed to go mask-less outside? Your customer service team will appear unreliable if a member is told they can pull down their mask while climbing by one staff member only to be told otherwise by another an hour later. Help your team by making sure procedures are clear.
More of these tips can be found in our series on communicating with customers about the new realities of running a gym in the age of coronavirus.
It's important to note that you could do all of this and more, but still encounter customers who disagree with you. While many have adapted quickly to new policies such as reservation systems, liquid chalk, and zoning of gyms, the question of masks is slightly more complicated.
The unfortunate reality is that, for some, the act of masking up has been twisted from a helpful public safety measure to a personal political statement. Given the circumstances, approach these conversations delicately and with care.
POSITIVE ATTITUDE, HELPFULNESS, AND FRIENDLINESS
When interacting with a member or guest, address the customer by name, if possible. In many close-knit climbing gym communities with loyal regulars, this is possible more often than not!
Remember to express your delight that they have returned to the climbing gym.
Take note if they need any assistance adjusting to the new policies and offer a friendly reminder or suggestion if needed. For example, maybe their mask is not fit for exercise? Many masks are double-layered, have insecure attachments, or are improperly fitted. A helpful suggestion could be to provide them with a disposable mask. If your gym does not provide or sell facial coverings, consider stocking them!
EMPATHY AND ACTIVE LISTENING
If the customer expresses their disagreement, listen, even if you disagree. People are more likely to have a positive reaction to policy enforcement if it begins as a conversation rather than a confrontation. Keep in mind that people have been starved of community interaction and person-to-person connections, so most are more than happy to engage in a conversation.
Avoid interrupting to make a point. Hold space for them to vent their concerns.
Use language such as, "I/we understand," when they express frustration or anger.
Find common ground with them, the easiest one being: "Climbing/working out in a mask isn't ideal. We know, and we miss the old days too."
Make the point that without these policies in place, you may not be able to operate at all: "We all want gyms and businesses to stay open, and in order to accomplish that we must work together to combat the spread of COVID-19. We really appreciate the cooperation of our members to help keep the climbing community safe and the gym open."
For additional tips, read our article on avoiding and de-escalating customer conflicts.
PREPARE FOR COMMON MISCONCEPTIONS
Misinformation leading to misconception is rampant in the age of rapid content delivery. Prepare answers for common misconceptions such as:


Masks cause hypoxia
The 6ft social distancing guideline makes you unsusceptible to COVID-19

Cite and refer to reliable resources such as the CDC for misconceptions on facial coverings and COVID-19 transmission.
Cite and refer to local, state, or federal requirements on public health and safety requirements if needed.
FIRM ENFORCEMENT OF PUBLIC HEALTH AND SAFETY PROTOCOLS
Returning to the information accuracy section above, meet with the staff and ensure everyone is on the same page on policy enforcement. Your customer service team will appear inconsistent if some staff are strictly enforcing mask policies while others are letting it slide.
If the conversation with a customer escalates and all forms of de-escalation strategies fail, be firm on the policies. Treat your gym's public health and safety policies as you would climbing safety policies.
If serious verbal altercations occur, note it down for future reference and for the training of other employees who were not on shift to witness the disagreement. This is also a way to track those who are multiple offenders of disregarding safety protocols.
Dealing with hostile language and disgruntled members, while disheartening, is an unfortunate part of the customer service job description. Stand your ground and stick to your values.
If the customer refuses to comply, politely ask them to leave the facility. If they do not, contact local law enforcement.
There have been several cases of physical violence towards customer service employees who ask customers to wear a mask. While there have been no cases of physical violence in the climbing gym industry so far, it would be smart to remain vigilant.
Keep in mind that these guidelines are not rules. There is no singular way to approach the communication of a sensitive topic in such an unprecedented time. The ability to gauge a customer and adapt on the fly is the hallmark of a good customer service team member.For those who are customer service veterans, keep an eye out for your teammates who don't have as much experience and lend support when needed. We all want to continue climbing, and for that to be possible we must not grow complacent to the threat of COVID-19.
---
About the Author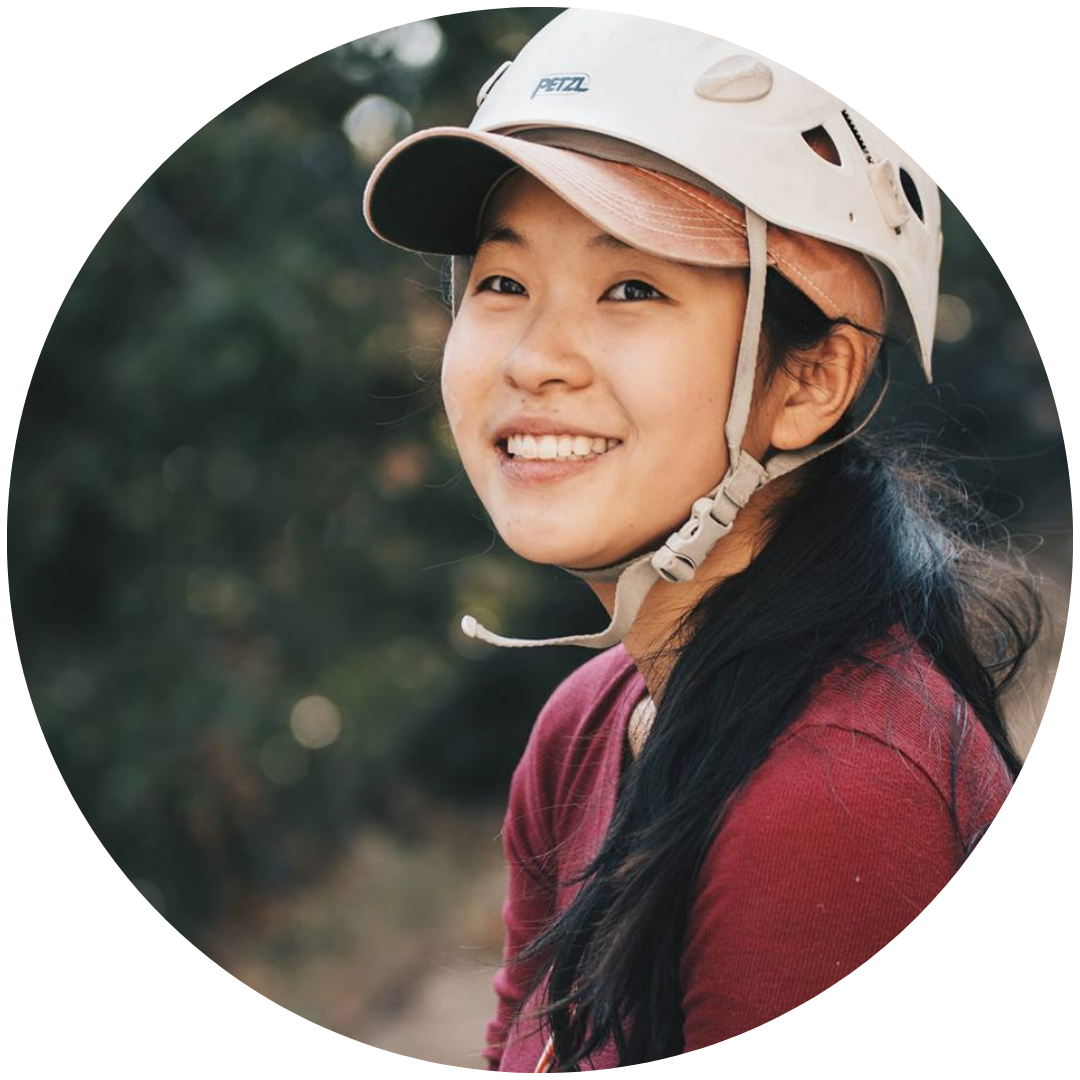 Holly grew up in Taiwan, a tropical island smaller than the state of Colorado where she often dreamed of living somewhere colder. She began working in publishing at a young age, authoring a National Best Seller in her home island at the age of 17 before moving across the Pacific to attend the University of California, Santa Cruz. Her professional interests lie in communications, brand strategy, and using written and visual storytelling to inspire creation and recreation.