CWA Team Adds Membership Coordinator
Date posted
September 8, 2021
Please join the CWA in welcoming the newest addition to our growing team – Quinn Gordon, our membership coordinator.
Quinn (he/him) has spent much of his professional experience in the public sector, working for local, state, and federal governmental entities. In each of these roles, he focused on policymaking and constituent services, helping to connect average citizens with anything from lost military medals to unemployment insurance. Quinn is excited to be able to combine his professional experiences in customer service with his love for climbing to help protect, connect, and educate the indoor climbing industry as a member of the CWA team.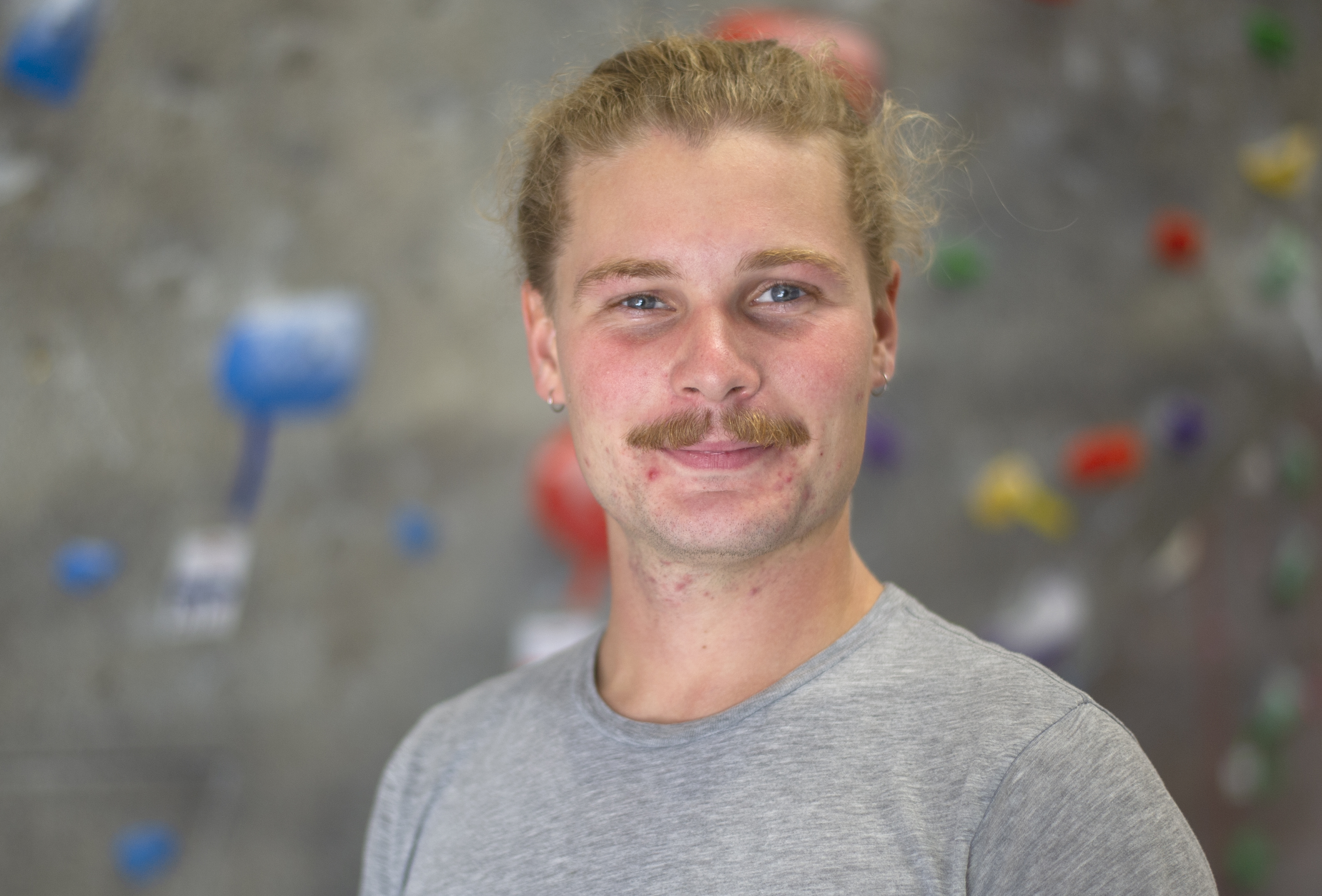 Quinn Gordon
While Quinn had always been an avid outdoorsman, he fell in love with indoor and outdoor climbing during college, where he first cut his teeth on a tiny bouldering wall in the basement of a campus dorm. Originally from suburban Indiana, Quinn's passion for climbing has taken him all over the world in search of great experiences and the opportunity to meet interesting people.
The individuals he has met in the climbing community continue to drive his passion for the sport along with his strong desire to see as many people enter the climbing world as possible. To that end, Quinn is excited to be part of the CWA, and cannot wait to help industry members grow their businesses and reach new audiences.
Quinn is an active member of the climbing community and continues to hone his skills inside and outside the gym. When not on the clock, he can be found climbing in the Flatirons, hiking in the Rockies, or reading above the tree line.
To welcome Quinn to the team, feel free to shoot him an email at quinn@cwapro.org.