Indoor Climbing Coaching and Parkinson's: A Case Study
Date posted
October 17, 2022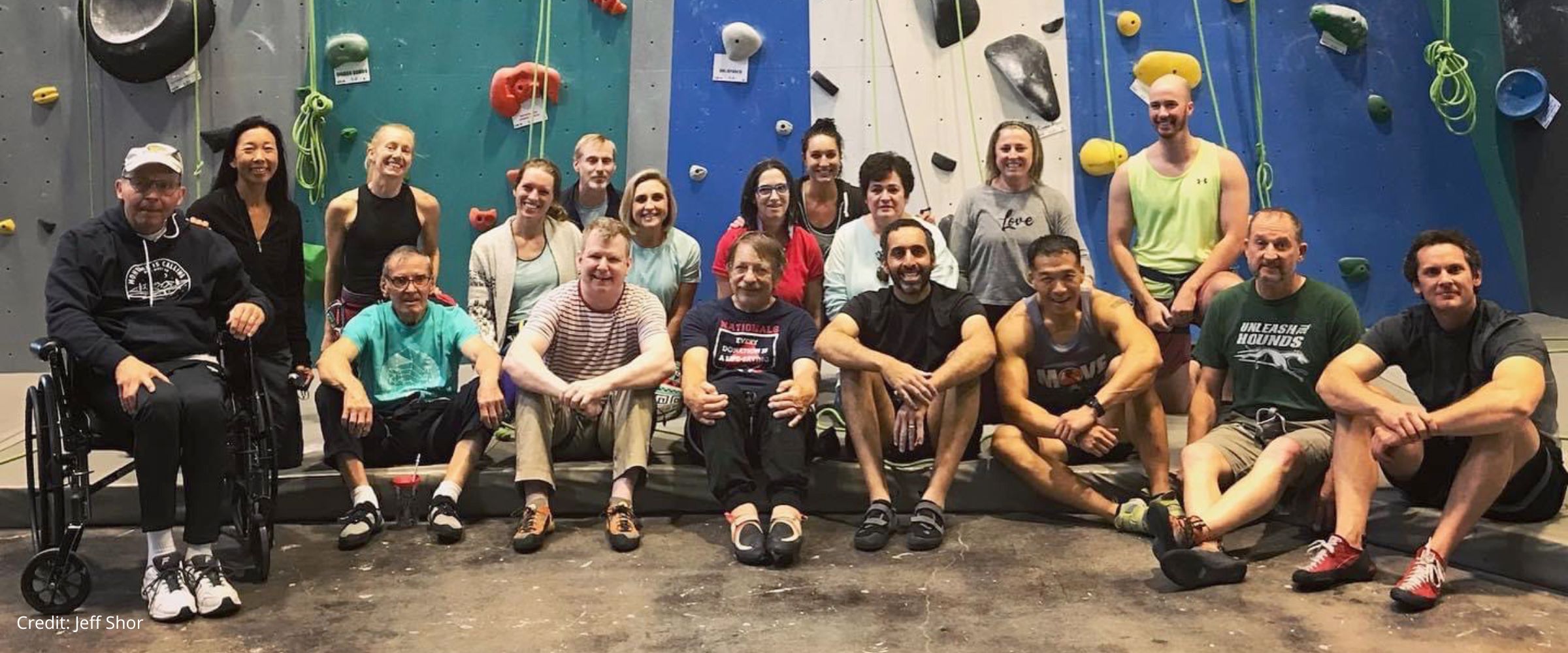 Climbing is used by many of us for myriad purposes: stress relief, physical activity, pure pleasure, and so much more. Recently, our sport has gained a lot of traction for its constructive potential for neurodivergent folks experiencing a broad range of symptoms.
I chatted with Molly Donelan—founder of Up ENDing Parkinson's, about the benefits of rock climbing for those living with Parkinson's Disease.
What was the genesis for the group Up ENDing Parkinson's?
Molly: The genesis for the group is really simple as it was a person. So, Jon Lessin, he's awesome. He reached out and said he was looking to do private lessons before the gym opened so that there weren't a lot of people.
He said he had balance issues and he explained he had Parkinson's Disease and asked if a lesson would be possible. I have a background in neurobiology, and I didn't know much about Parkinson's Disease, other than it was a neurological disorder, but I was interested.
We started doing lessons three times a week and I learned a ton from him, and I saw why and how climbing would be beneficial. I learned a lot about Parkinson's, and I learned a lot about the connection between exercise and climbing with Parkinson's. And then, Jon reached out to his physical therapist and the physical therapist wrote an article. She came and interviewed me and wrote an article and then came and tried climbing and then published it in her physical therapy office, which a lot of people with Parkinson's go to. We got like two more people within like a month from that, and then it just grew from there.
That's awesome. How did this lead into, down the road, making a full non-profit organization out of this group?
Molly: We did a small study with three people at Sportrock with George Washington University and the results were positive—everyone thought they were doing better from rock climbing. I guess word started getting out about Parkinson's and climbing, because a few people reached out to me wanting to try it, and I wanted them to try it, too.
They lived in various places, and I feared that they would have a bad experience somewhere else—not because I'm so qualified, but because I got lucky—I got Jon the first time and he taught me a lot. I didn't want to just send them to any old gym like, oh yeah, your experience is going to be great. There was no history of gyms working with this population, so I decided to draft something that I could give to volunteers so that they knew something about Parkinson's and climbing.
---
READ ALSO: Coaching Adults with Intention
---
Then during COVID, there were so many articles and I started getting floods of emails, and I was like, oh, I need to do this now; these people want to go climb as soon as they can and I have to help them as soon as I can.
So, you were building this document, wanting to put all your thoughts and ideas out there about what it might look like to have, like, a programmatic approach for other facilities to follow, correct?
Molly: Since I want the program at other gyms, I'm trying to find a template that works, so they can just start it—that's why I started Up ENDing, because I want the program to spread and I want it to be good and possibly provide funding for the program to start at other gyms. So, I guess I want to be a resource for people, you know? And then research would be the last reason.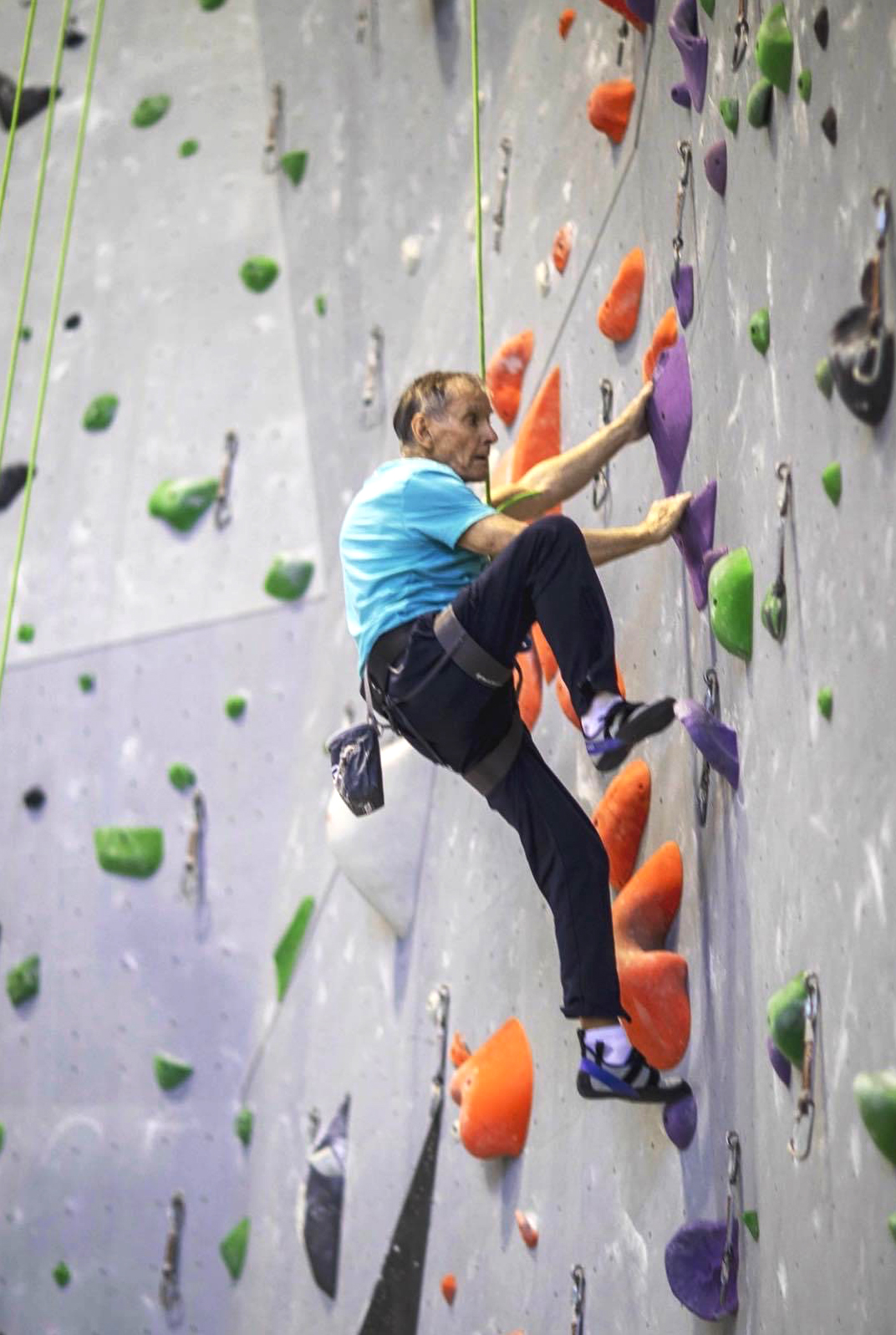 A person participating in an indoor climbing session with Up ENDing Parkinson's. Credit: Brooke McDonough
It seems there hasn't been a ton of supportive data—explicit proof—that climbing does improve upon X, Y, and Z symptoms. Is that something the studies you are looking to run would be investigating
Molly: We're working on a study right now with two doctors and I think it's going to be great.I think the number one thing we'll see, which we saw in our last pilot study was the answer to the question, 'are you doing better?'
And everybody says yes to that.
So, to date, the research keeps reaffirming what, empirically, you know from the decade of experience working firsthand with the Parkinson's community and the testimonies they've shared with you.
Molly: I will say that one thing you can prove in a way, and it goes along with thinking you're doing better, is depression and anxiety. It helps people with that, and that's a huge symptom of Parkinson's. One of the outcome measures we're using for this next study is about anxiety, depression, mood.
I like how there are tests on the physical components of climbing and on Parkinson's, but the focus here is more on the social and emotional benefits of the group atmosphere. I also like that you don't feel compelled to go out and solve all these questions, but just to facilitate, and be a resource. I know it's early days, but, aside from the two Sportrock locations, have you seen your program take off in other places yet?
Molly: We've started a couple groups in different places: we have one in Ohio, one starting in Richmond, Virginia, and then we have one in Florida that's about to start, and actually in Italy
Wow, that's awesome. You've already left the country!
Molly: It's pretty cool. If anyone wants to come to visit our flagship group, that would be fun; always welcome. We've had people drive from New York and Boston and other areas to come to join our group.
So, you don't have to be local to participate with Up ENDing Parkinson's?
Molly: No, of course not. We'll grow eventually, but when people are newly diagnosed and reach out, they're always welcome here.
We had one person who came from out of state with their family, they cried the whole time from being so happy and thankful and for meeting everyone. Just the other day, I got a picture from a friend of this person climbing outside in their home state—that's so cool, they're still climbing, they're climbing outside. It made my day.
If you or someone you know is living with Parkinson's disease and looking for community, be sure to reach out to Molly and the fine volunteers of Up ENDING Parkinson's!
---
About the Author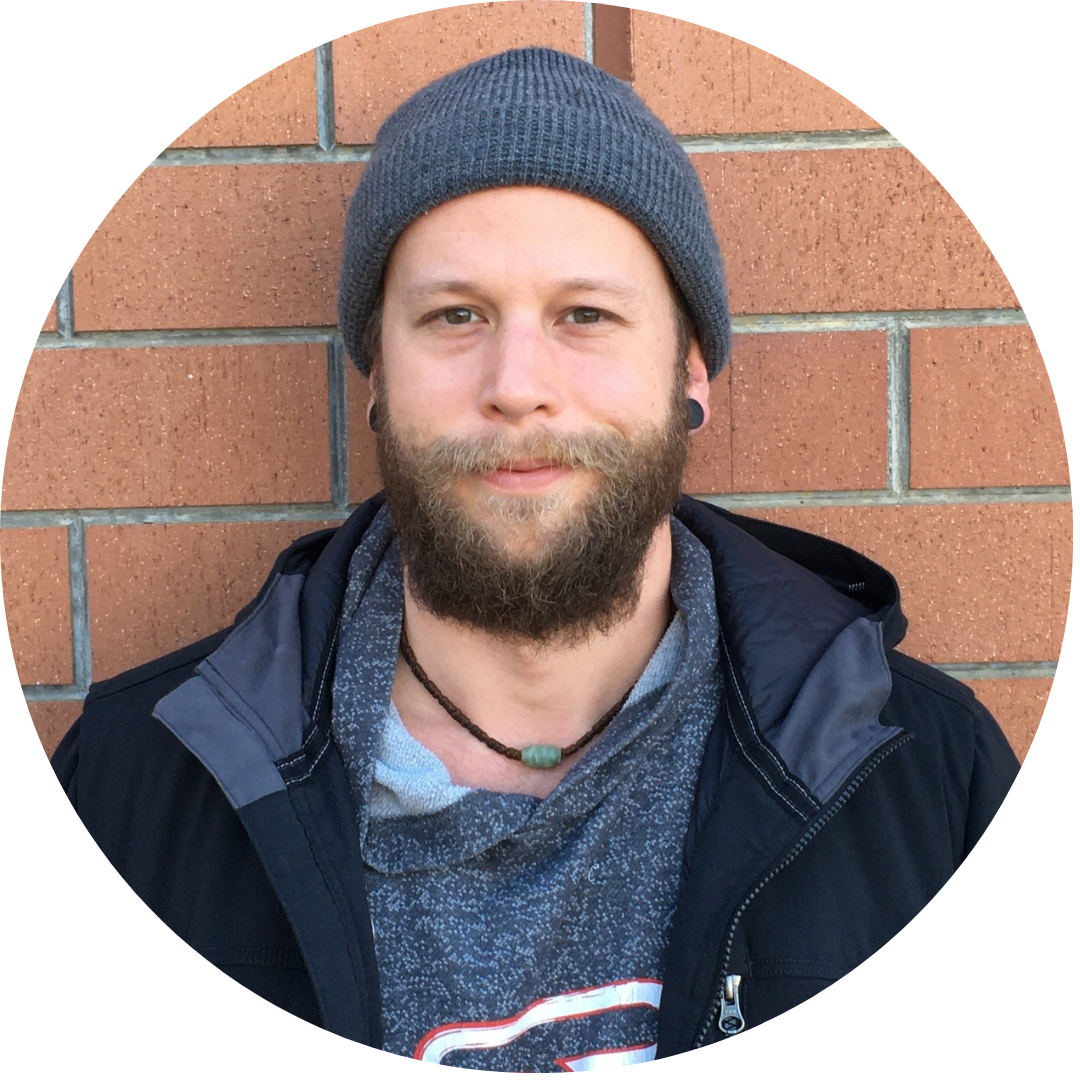 Chris Oshinski is the assistant director for Sportrock Climbing Centers Sterling, VA location, passionate for teaching youth and addressing inequalities. Having obtained an MA in Public Sociology in 2018, Chris loves to explore the myriad forms of agency vis-a-vis individual and collective efforts at fostering social justice and human rights.