January Reopening Dashboard: The Latest Coronavirus News Among CWA Members
Date posted
February 22, 2021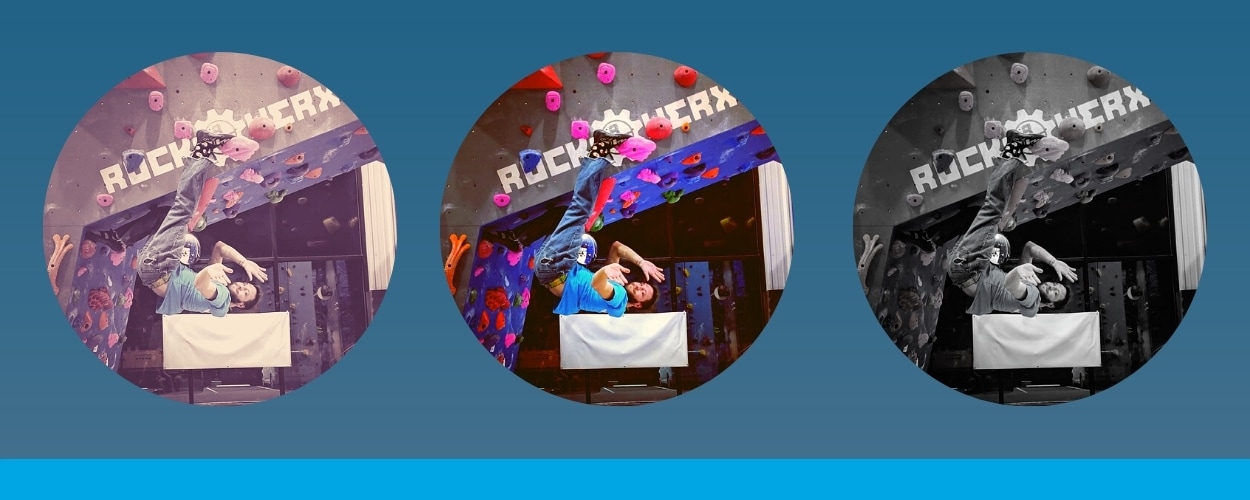 As the pandemic rages on, climbing gyms continue to be among some of the hardest hit businesses in the country, despite the help offered by the December 2020 COVID Relief Package. The CWA is working hard to understand how our industry is coping with continued government-mandated closures and other effects of the pandemic. As some gyms were beginning to reopen after an initial wave of closures last spring, we began collecting data from member facilities.
With nine months of data available to us, we've begun to see some patterns emerging. We still have a lot to learn, but here's what you need to know.
What do the monthly Reopening Dashboards tell us?
Each month since May 2020, the CWA has administered a series of questions to member gyms to help us understand their reopening procedures, and what strategies they're using to cope. You can view the results of each month's dashboard in our Coronavirus Resource Hub, along with recent community calls and webinars and other timely information.
How did things look in January?
The bottom line: CWA member facilities are incredibly resilient. Of 103 respondents, 78.6% (up from 70% in December 2020) currently have all of their facilities open, often thanks to creative member appreciation efforts and, of course, stringent cleaning techniques and limited entry.
The majority of open facilities reported zero positive cases among staff (78.9%) and guests (77.8%) in January, an improvement over December, when 71.9% of gym owners reported zero staff cases and 63.5% had zero guest cases. Currently, slightly more than half of the gym owners who responded have been able to retain 100% of their full-time staff; and that number drops to just 30% for part-time staff.
Unsurprisingly, facilities are reporting significant drops in revenue, member check-ins, and day pass sales; just 9.4% of gyms reported that they've been able to retain 100% of their total membership since prior to the first wave of closures.
These numbers are likely to have long-term implications for many facilities. Two-thirds of respondents (67.7%) estimate their membership and revenue recovery timeframes are between one and three years. And while a third of respondents don't believe they're in danger of going out of business, 29.1% were unsure—and five facilities reported that they were in danger of going out of business in the next two months.
The biggest limitations on facilities' ability to increase revenue?
Capacity restrictions and mandated closures (56.2%) and lowered consumer demand (37.1%) topped the list. If this sounds familiar, check out the resources we've compiled to advocate for our industry.
Fortunately, our innovative members have gotten creative with building community in these strange times, and they shared some of their ideas in the January survey. Here are some of our favorite answers (edited for clarity):
"Continuing to partner with at-risk nonprofits and bringing groups in for free. Really spending a lot of time on staff training and giving them the tools to sell memberships and de-escalate conflict. We're investing in our people so they will naturally build community."
"Socially distanced comps and maintaining a regular setting schedule."
"Being as safe as possible and broadcasting our safety protocols on social media as well as emails, newsletters, and our website."
"Hiring HealthyVerify to help us draft, implement and certify our virus mitigation protocols. It gave our staff and our community a deep sense of trust and that we were doing everything we can to keep them safe."
"Virtual activities that mirror what we used to do in more normal times; i.e. virtual Halloween Boulder Comp and costume contest in place of the usual Pumpkin Pump."
"Engaging with our community has been key to our survival. We opened up our communication platform so we get (and respond to) direct feedback on the fly."

We need your help!
Think of the information in each month's dashboard as a snapshot of our industry in that moment. Most months, around 100 members respond to our questions, which helps us understand impacts. The more data we gather, the more accurate it will be, and the better the CWA can tailor resources to serve our members.
Sign up for the CWA newsletter to be notified when next month's survey is available.