Member Spotlight: DynoClimb
Date posted
February 4, 2020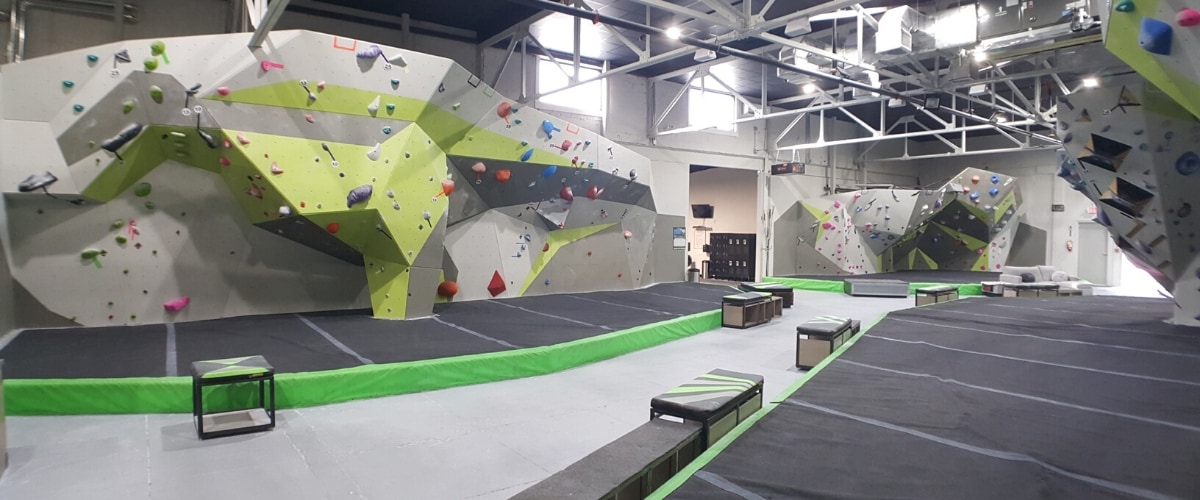 Outdoor climbing opportunities in Florida are few and far between, but new climbing gyms in the region are finding strong markets to serve. Centralized between Daytona Beach and Orlando, DynoClimb, a gym in DeLand, opened its doors in the fall of 2019 and is already making waves.
This 10,000 sq. ft. facility offers primarily bouldering but also includes top rope and auto belay. The gym boasts a variety of yoga classes, featuring everything from hot yoga to yin yoga, and even stretching basics for climbing injury prevention. An abundance of group fitness classes serves a wide audience, offering guidance on functional fitness that translates beyond the wall to all aspects of life.
I reached out to Britt Frankel to get his insights on opening and running a new climbing gym in Florida.
Alexandra Wojcicki: Is there anything that you'd like to share about the history of DynoClimb? For example, were there any obstacles that were unique to opening a gym in this area?
Britt Frankel: There weren't many options when it came to taller buildings, so trying to find something that was suited to our needs was a process.
Originally, we were looking at providing more rope sections, and even lead climbing right off the bat. We planned to do a ground up build, but found an amazing existing location centralized in an up-and-coming area, a college town. The building was right off the main artery of the town, and the space offered opportunities for us to consider future expansions to gain those facets we wanted – more ropes and things like that.
We had to switch towards a bouldering focused mindset when it came down to it. That was the biggest obstacle, just making sure that we were being organic in our approach and doing our due diligence with ensuring that we were finding the right location.
AW: Are there plans in the works to open up more locations, and if so what have you learned from opening your first?
BF: Yes, we do have goals for opening future locations and expansions for our current location. We focused everything around building a strong brand.
Everyone can relate to what a "dino" is in terms of a dinosaur, and of course if you're a more experienced climber you're familiar with the term "dyno". We felt that everyone would be able to relate to it, be it a strong climber, or someone new who has never climbed a day in their life.
Being able to brand and market that kind of relatability is so important. I feel that we have developed a strong brand that will allow us to open more locations in new areas.
What we've learned – well, opening a gym is hard for sure. From idea to fruition, it took us about 5 years. There were lots of trials and tribulations in finding a location and detecting that sweet spot in terms of demographics, especially as a first gym. There were roadblocks when it came to build outs – should we choose a ground up build or retrofit? There were a lot of lessons with what to look for in our future potential location.
AW: Once a location was cemented, which wall builder did you choose?
BF: We decided to go with Eldorado Climbing Walls – we met them at the CWA Summit and built a great relationship with them. I really appreciated their mindset that everyone can climb. I appreciated their history as a company, and what they could do when it came to building walls.
The experience has been phenomenal with them. They did some amazing things with designing our brand integration while crafting cool features that our setters could work with in creating functional and unique climbs.
AW: What would you say sets your gym apart from other Florida climbing institutions?
BF: We have a very strong focus on community. Our motto is climb hard, stay humble, and have fun. We want people to feel that inclusivity when it comes down to their first day out.
As a beginner – you have that excitement, but also, you're nervous. You're seeing people crush V8s, yet you might barely be able to make it up a V0. However, when the people who are crushing V8s are cheering you on and giving you tips, it makes the whole transition into the sport so much more accessible and uplifting. We make sure that we have a very strong community and give back to that community as much as we can.
For us, what sets us apart from other gyms is that the community developed so quickly and became so strong. We've only been open for 6 months, but it feels like we've been open for a year and a half or two years. We hear it from our members all the time – we have such a strong community that from day one, it pulls you in and makes you want to be a part of it.
AW: What project would you say you're most excited about for the future?
BF: I would say we're most excited about incorporating lead climbs and higher top rope structures. Our building allows for expansion, which is a cool factor that we planned on from the beginning.
Bouldering makes getting into climbing more accessible to people, but there are so many different specializations when it comes to climbing that we want to introduce our members to as many of those as we can.
We're super excited to plan opportunities for expansion in terms of our building, like adding in a higher tower, where we can get climbs up to 50 – 60 feet high. There isn't much in the realm of higher rope climbing currently in our area.
As primarily a bouldering gym, we look at opportunities for expansion as a way to give back to our community by developing locally available higher rope and lead climbs.
AW: What does it mean to DynoClimb to be a CWA member?
BF: It means everything. It honestly means we have a way to build relationships, to grow upon those relationships, to be part of an organization that wants to facilitate our growth and help the industry with the industry's growth. It's very supportive.
It's amazing to be able to leverage the resources that we have through the CWA – it's just a great way for us all to connect and stay interconnected. There are hundreds of gyms out there and for us to be able to connect and network and build those relationships, it's quintessential.
It's such an amazing part of the process that helps exponentially from the start, up through everyday activities.
---
About Alexandra Wojcicki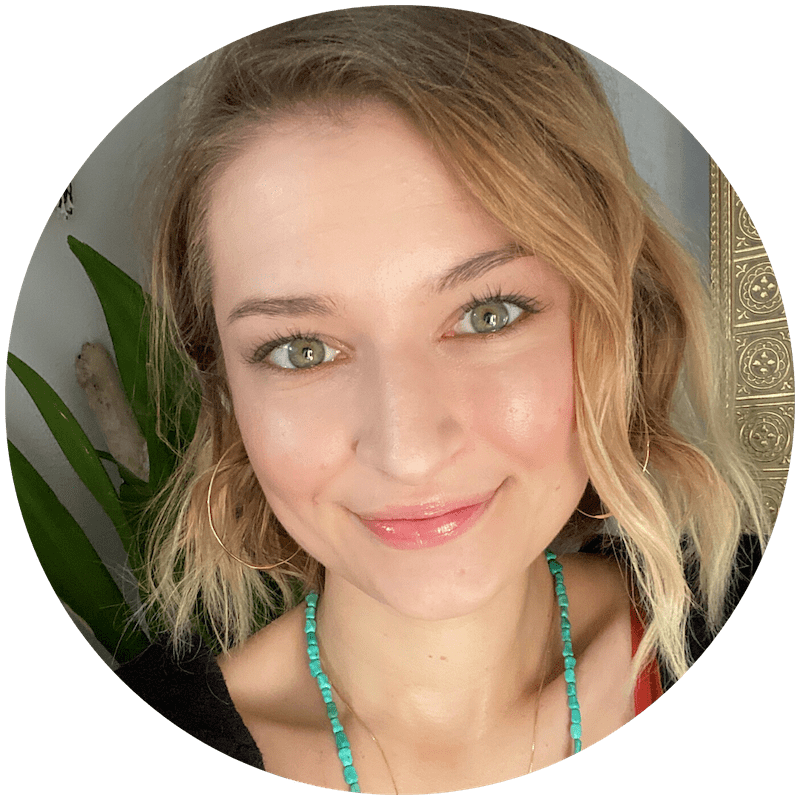 Alexandra Wojcicki is the Membership Manager at the Climbing Wall Association. She has a decade of experience working with nonprofit organizations on building member programs, managing partnerships, fundraising, and marketing. A Northern Virginia native, she is now based in Boulder, Colorado, as an enthusiastic climber, backpacker, camper, and traveler.