Nonprofit Member Spotlight: Access Fund
Date posted
November 10, 2022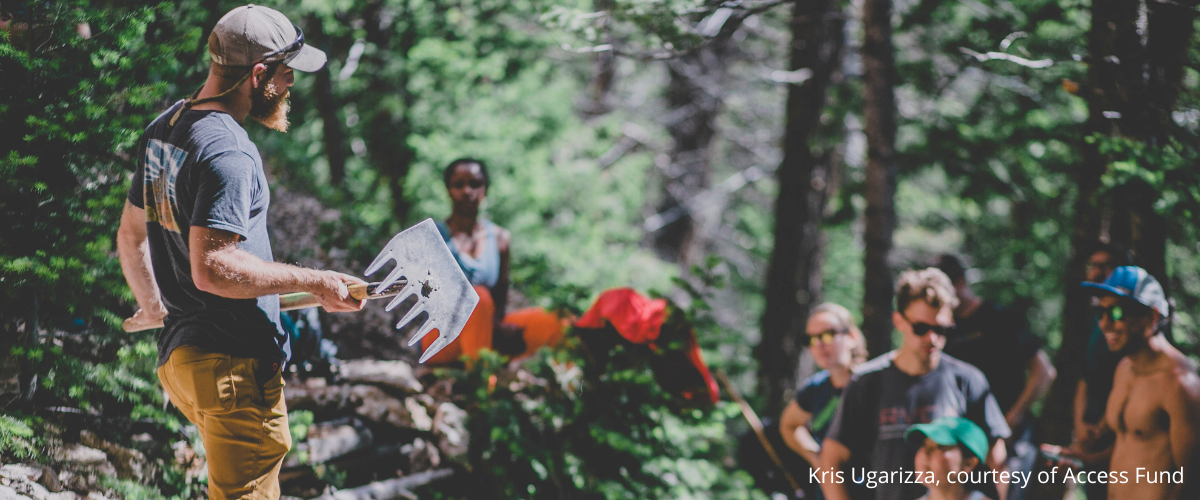 Last May, the Access Fund and the CWA launched a dual membership program that is designed for indoor climbing gyms to have an easier time educating their climbers on how to transition into outdoor climbing.
The Access Fund and CWA Dual Membership Program is a way for indoor climbing facilities to help ensure that both indoor and outdoor climbing are protected for generations to come. By supporting this program, gym owners, facility operators, and climbing instructors will have access to a host of educational resources on climbing ethics from our partners at Access Fund, a vibrant community dedicated to the continued conservation of our most threatened climbing areas.
Here at the CWA, we recognize that there are no one-size-fits-all categories in the climbing community. We are not just single-location commercial gyms or multi-state companies. We are not just wall manufacturers or hold sculptors. We are a dynamic community that helps serve all members of the climbing industry.
As our industry has grown in popularity, we wanted to highlight some of the important work being done by the non-profit community to support the development of indoor climbing. Whether it be those forging partnerships between the indoor and outdoor climbing worlds or those dedicated to building a more diverse, accessible, and open climbing community, we are excited to support the work of these excited and forward-thinking organizations.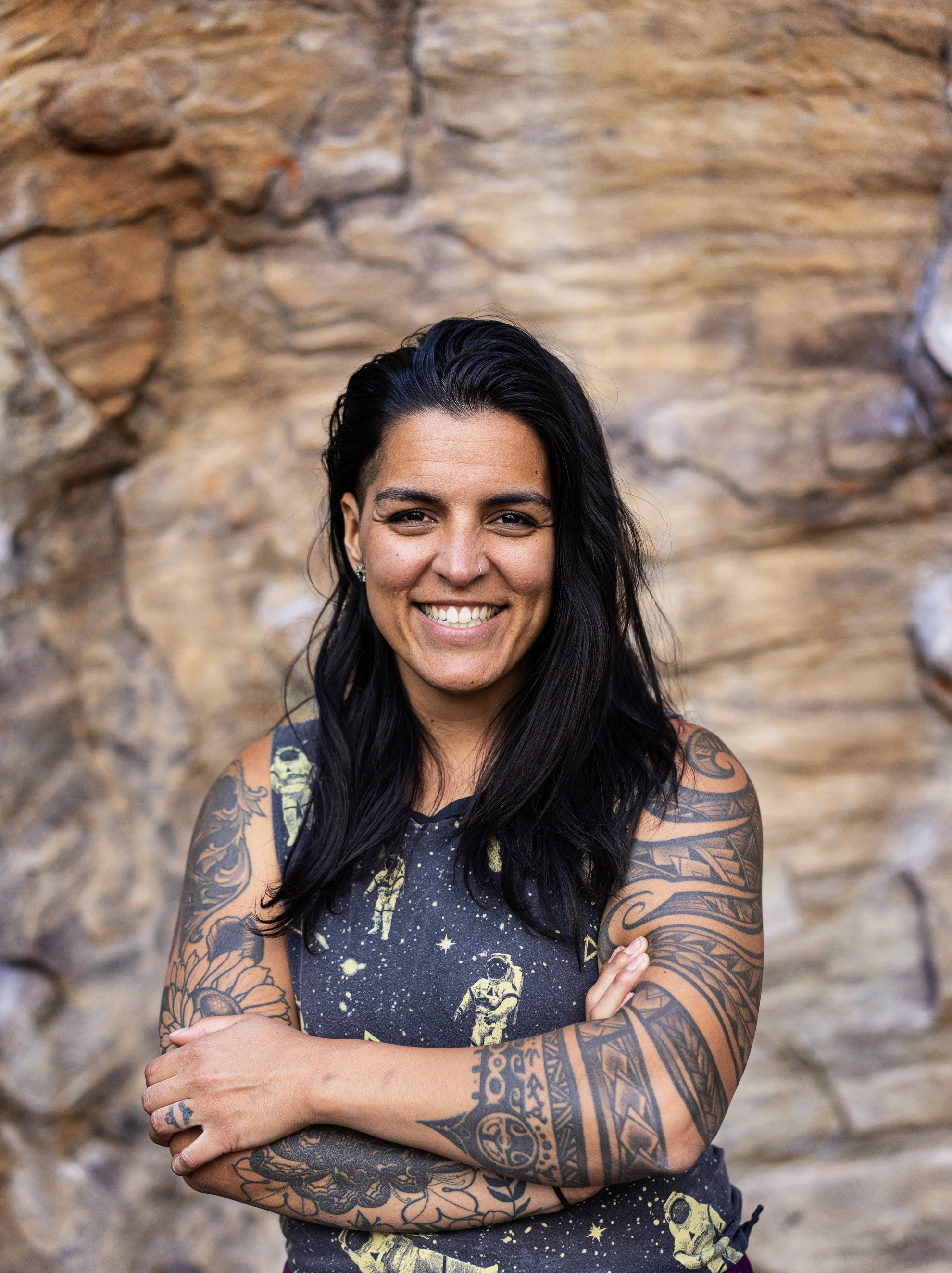 Briana Mazzolini-Blanchard, Strategic Partnerships Manager for Access Fund. Photo: Nikki Smith/Access Fund
In this Non-Profit Member Spotlight, you'll hear from Briana Mazzolini-Blanchard, Access Fund's Strategic Partnerships Manager, about the important conservation work being undertaken to protect outdoor climbing.
Quinn Gordon, Membership Coordinator, CWA:
Great to chat with you today! I was hoping you could describe the mission and history of the Access Fund as an organization.
Briana Mazzolini-Blanchard, Strategic Partnerships Manager, Access Fund:
Access Fund exists as a nonprofit advocacy organization that leads and inspires the climbing community toward sustainable access and conservation of the climbing environment. We were founded 30 years ago and were initially part of the American Alpine Club and branched off to focus on climbing access.
We've continued toward that mission of protecting access to our climbing environments, and we've grown to expand our conservation efforts, and stewardship efforts even more today.
We're working to protect climbing access and the conservation of our lands, and we also need to consider who we're protecting it for and who those climbers are. So we've also dived into work with our community, whether it's through our JEDI (justice, equity, diversity, and inclusion) program or amplifying the advocates across the U.S. doing amazing work in their communities. We've just grown so much in the last 30 years!
Quinn:
Not everyone is familiar with what a local climbing organization is, or the kind of work that they do. Could you describe what those kinds of on-the-ground organizations are and how they function?
Briana:
The local climbing organizations (LCOs) are in different regions, so local to a climbing area - maybe that is the Red River Gorge or Salt Lake City, all the way to the Southeast with the Southeast Climbers Coalition.
Those local climbing organizations work on a variety of different projects from land acquisitions to conservation and stewardship to JEDI work or working with local gyms to host fundraisers and provide education. Those are really our groups that are boots on the ground.
Access Fund works with these organizations through a variety of different means, whether it's our loan program or direct assistance from our conservation teams or our stewardship teams. We support more than130 local climbing organizations, some of which are 25-plus years old, like the Red Gorge Climbers Coalition and some were formed yesterday. So, we've just got this broad spectrum of local climbing organizations that we also serve and amplify.
Quinn:
Could you could discuss your loan program and the projects that have evolved out of that?
Briana:
I live in southwestern Ohio. The Red River Gorge Climbers Coalition (RRGCC) is my local climbing organization. The Red is the closest to where I live, and it's where I primarily climb. The RRGCC has benefited so much from Access Fund's loan program. They're one of the only local climbing organizations that own all their climbing property, and they were only able to do that because of Access Fund's loan program.
Access Fund provides loans to local climbing organizations to acquire the land to protect access. Then those organizations fundraise to pay Access Fund back. It's a pretty fast-moving scenario where we're able to protect access to climbing and conserve those areas and steward them.
When you think of a loan program, you're like, "How do loan programs protect access to climbing? How is that really amplifying stewardship and conservation?" If you think about the Red River Gorge, big oil and gas are huge in Kentucky. What we're doing is protecting this land from companies.
One of the things I was once told was that before the RRGCC had bought that land, it looked like the surface of the moon due to extraction. You think about how well the land can be stewarded now in any place because we've worked to protect it through the loan program.
Quinn:
I know you folks at Access Fund also help operate a few stewardship teams that works to educate climbers on the outdoor ethics of particular climbing areas. Could you describe what that work looks like on the ground?
Briana:
We've got a set of stewards in Indian Creek, UT, and we've got a set of stewards in the New River Gorge, WV. They set up in the parking lots at crags to provide coffee to the climbers and educate them on everything from Leave No Trace and best practices of how to behave in the area when recreating outside.
Quinn:
I think those sorts of programs are always awesome. I know that I've traveled to climb in a lot of different environments, and each environment, each crag has its own culture. Having those resources on the ground is a really great way for those that are breaking into an area for the first time to have that understanding of how to respect the crag so that we have access for generations.
Briana:
Yeah, absolutely.
Quinn:
When people think about indoor climbing gyms, they don't necessarily see the transfer to the outdoor climbing world. I was wondering if you could describe how you see indoor climbers or indoor climbing gyms impacting outdoor recreation and access.
Briana:
Absolutely. You know, I think it would be silly to think that folks that are coming into an indoor climbing gym for the first time would never go climb outside.
Climbing gyms are special because they are a space where if you didn't want to climb outside, you don't have to. I think one of the benefits of climbing gyms is the community that they build. When you consider that that might be where a person is meeting a community of climbers for the first time, they might eventually transition outdoors.
Back in 2019, Access Fund and the CWA did a survey that said 90% of climbers are interested in climbing outside or have already. That's a huge percentage of people that are thinking about climbing outside if they haven't already. It's only a matter of time until those folks do go outside.
The climbing gyms have an opportunity to provide education knowing that yes, many of our gym climbers are going to go outside. So, if we love climbing and we love our community, we can offer the opportunity to educate the folks coming in for the first time who might be interested in climbing outdoors.
Quinn:
I know we are both really stoked on the new Access Fund and CWA Dual Membership Program to help bridge that gap between the indoor and outdoor climbing worlds, especially in terms of education opportunities in climbing gyms. I was wondering if you could describe the program and how gyms can benefit from it.
Briana:
Last May, Access Fund and the CWA teamed up to create a dual membership where we would give climbing gyms that are already part of the CWA network that are excited about educating their community the opportunity to partner and collaborate with Access Fund.
We've created this community hub that all the gyms will have access to that are dual members, and within that community hub are resources that we're really excited to bring to the indoor climbing gyms, which include multiple modules around particular themes.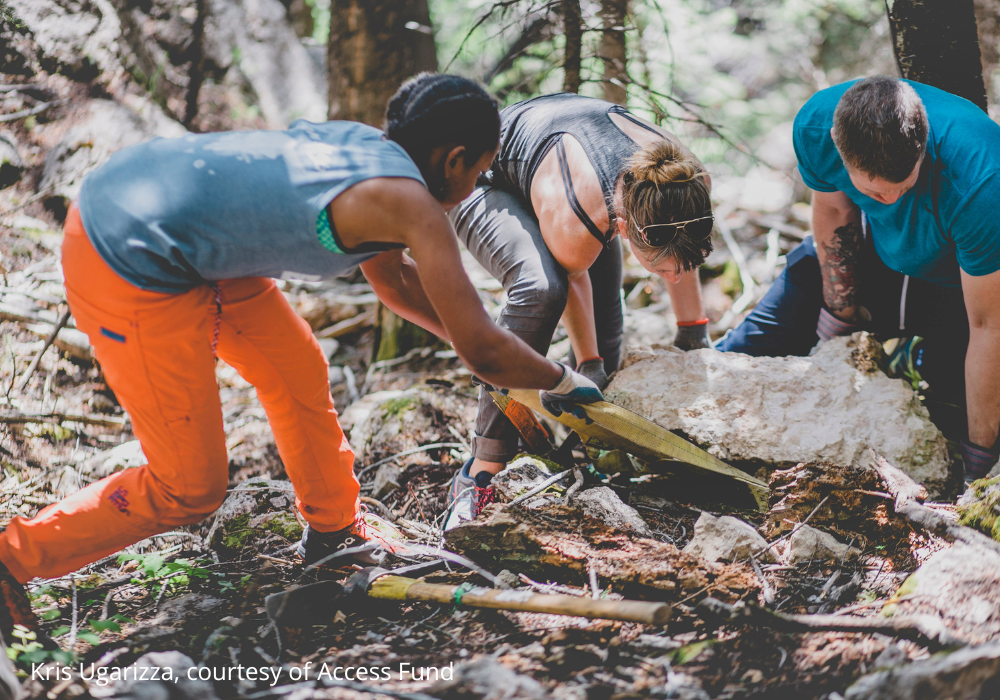 Climbers cleaning up a crag with the Access Fund.
The first theme that we'll introduce is Gym to Crag Ethics. We're really going to start from the beginning and discuss the initial Gym to Crag ethics involved with getting outside. There'll be opportunities to have community meetings and webinars, opportunities to pose discussion questions or have one-on-one chats with folks from other gyms, as well as other resources like stickers and posters that gyms can use to get the word out about Gym to Crag ethics.
The thing that I love so much about what we're cultivating is that we're creating a community of indoor climbing gyms that are all passionate about the same thing.
Many of those folks are going to head outside, and we want to create a space where the gyms can talk to one another, ask questions, and support the work that Access Fund and the CWA are doing together.
Join the growing community of climbing gyms that are helping climbers learn how to sustain the lands they rely on once they leave your doors.

Join the CWA / Access Fund Dual Membership.
---
About the Author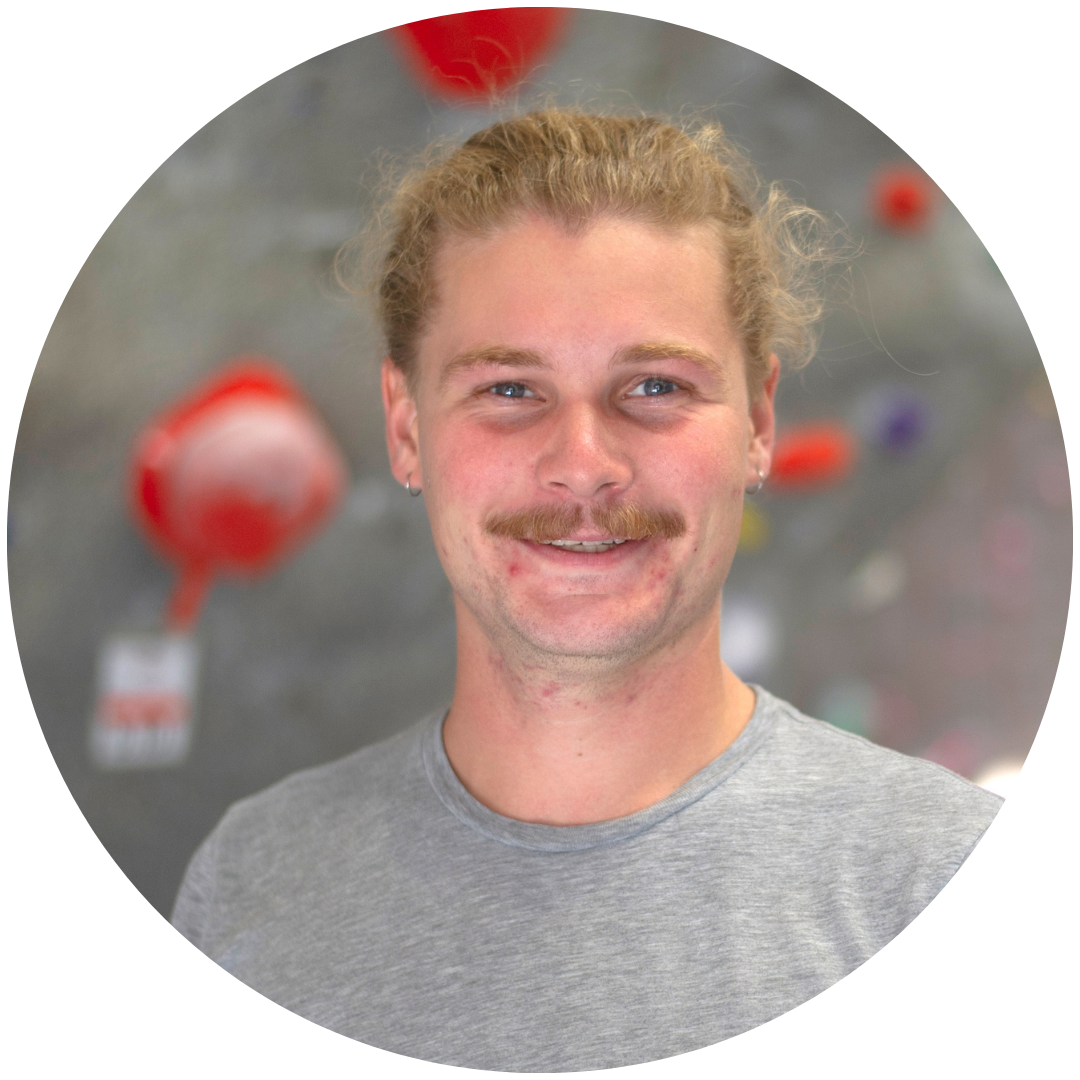 Quinn Gordon is the membership coordinator at the CWA. Quinn is an active member of the climbing community and continues to hone his skills inside and outside the gym. When not on the clock, he can be found climbing in the Flatirons, hiking in the Rockies, or reading above the tree line.