The 13th Month: Retail in Climbing Gyms
Date posted
April 19, 2021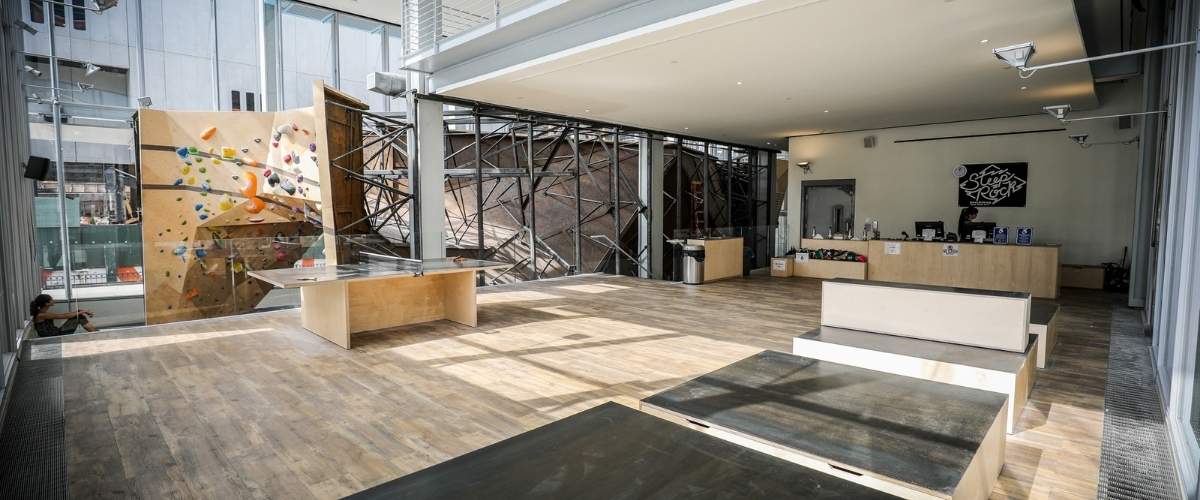 Have you ever gone to a movie theater that doesn't serve popcorn?
I haven't. The movie ticket is only $14, but then the popcorn is $6, and I'm going to need a Coke to wash that down, so that's another $3. It's a classic story of add-ons. Although I ended up spending $9 more than I expected, my experience was enhanced by the add-ons, making those few extra dollars well worth it.
Whether a novice or a seasoned veteran, any climber needs gear. Where are they going to get it? Maybe online, maybe the REI down the street, maybe the other climbing gym across town. But just like the movie theater captures a higher final transaction cost from you, why wouldn't you want to do the same to bolster the revenue for your gym?
To further illustrate the point, here are a few of my own personal experiences:
A friend of mine is a setter at a gym that doesn't do much retail. One night while climbing at that gym, his girlfriend blows through the toe of her shoes. They have to drive to the other end of the city to buy her a new pair at a competing gym, then drive back across town to finish their session. If my friend's gym had a slightly better shoe selection, they would have saved time, had a better experience that night, and my friend's gym would have made more money.
One of the gyms I've worked with,
ASCEND
, opened with a small but well-rounded gear shop, which has since grown to meet the rising demand for climbing gear, branded apparel, and other merchandise. Not only has ASCEND's retail shop seen a substantial increase in climbing gear sales since they opened a little over three years ago, but the REI just four blocks away has also been selling and stocking more climbing gear. New gyms and the rising popularity of climbing will continue to create more opportunities for both new and experienced climbers to fuel their passion for the sport with new gear.
I just moved to Portland, OR and went to the local REI to stock up on hiking maps for the region. While there, of course I had to check out the climbing guidebooks. But when I asked an employee for a guidebook for Index, WA, he responded as if he didn't even know there was rock to climb in Index, just 3 hours away. If you're a climber and you live in this area, you know Index. An average gym employee will likely have more knowledge about climbing than someone working at most general outdoor recreation retailers.
So, why do retail in your gym? There are so many reasons, but let's talk about a few.
Customer experience. It gives you an opportunity to give your customers a better experience. Instead of blowing a hole in a shoe and having to leave the gym, you can buy a new pair right there and keep on going with your session!
Bolstering employee buy-in. Your retail margins are good enough that you can offer your staff a nice discount on stocked items. You may not need another perk to get people to want to work at a climbing gym, but trust me (having been a gym employee myself, and having worked with many other gym employees), they truly appreciate it! Another benefit to having a well-stocked retail shop is that it gives your employees a chance to learn more about climbing. They can try on shoes they haven't tried before, or play around with a belay device that's new to them. It's a great tool for getting your staff to become more knowledgeable about what you're offering inside of your gym… climbing!
Increased profits. You have a captive audience! Your customer base wants to buy from you. Your gym has many loyal members: if they can support your gym instead of Jeff Bezos, many of them will! Not only is your staff more knowledgeable about climbing than a typical competing retailer, they are also more likely to have a friendly relationship with your customers, giving your customers a better buying experience. Retail also gives you extra opportunities for events, like shoe demos, which can bring even more people into the gym.
Why is retail the 13th month?
The profits from your retail shop over a year have the potential to equal or even exceed a month's worth of membership dues.
Here's an example: A gym brings in $70,000 a month in membership dues. Let's say this gym averages 250 check-ins a day. If retail brings in an extra $2 per check-in on average, which is a reasonable goal for a lively retail shop, then that's an extra $500 in revenue per day from retail. Over the course of a year, that's about $180,000. A reasonable margin for retail in a gym is around 40%, so that's a profit of $72,000 in a year, or about the same as a month's worth of membership dues.
Retail is an excellent revenue stream for your gym if it's managed properly. Just like a movie theater would miss out on profits by not offering concessions, a gym without a retail shop is missing out not only on profits but also on improving each customer's experience in your gym.
---
About the Author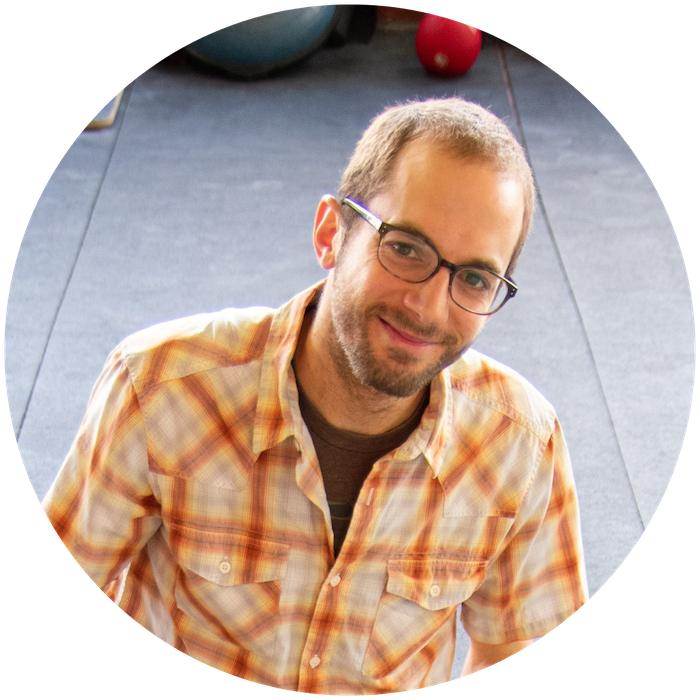 Todd McCormick is the sole owner and operator of Keystone Climbing Consultants, helping gyms become more efficient in their retail operations. Todd holds degrees in Industrial Engineering from the University of Pittsburgh and in Math Education from the University of Kentucky. He has been an avid climber for 17 years and has been managing gyms, guiding new climbers, and working in outdoor recreation ever since.