How to Avoid High Employee Turnover in Climbing Gyms
Date posted
February 1, 2023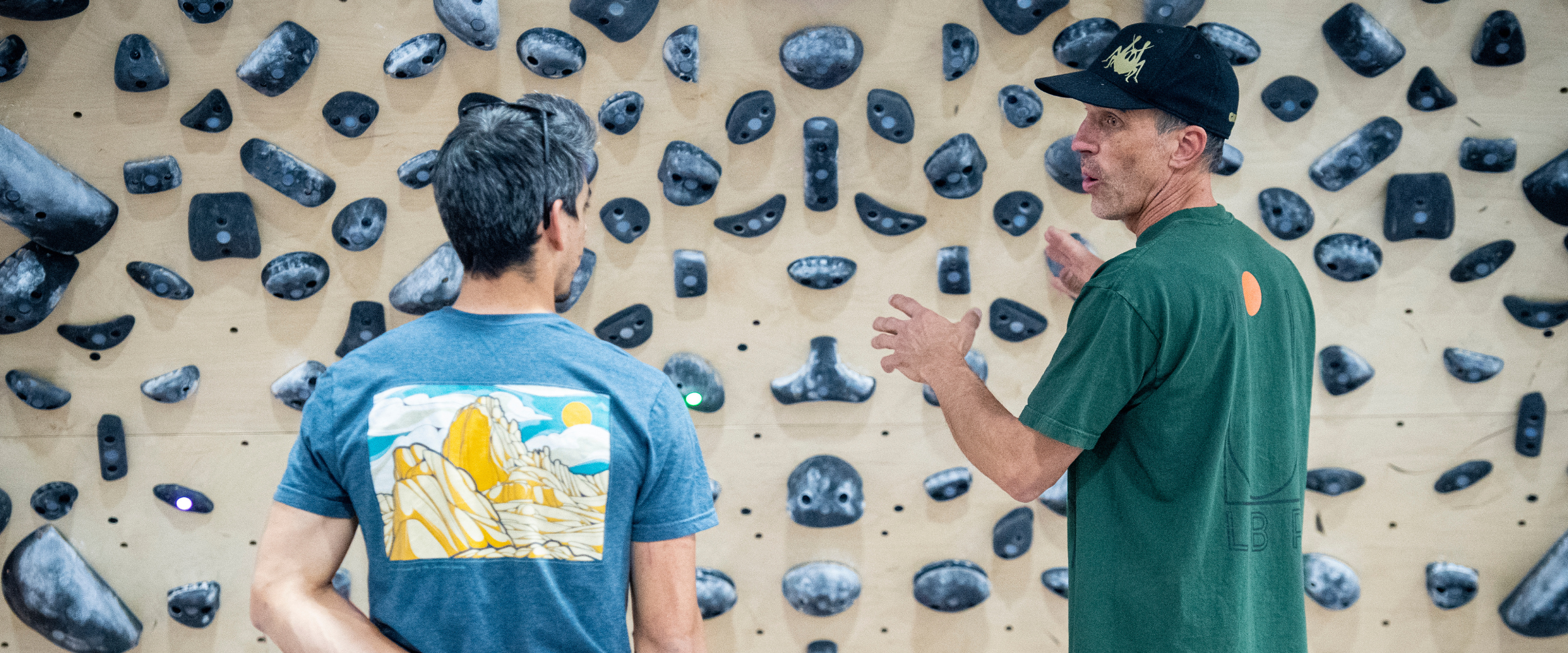 When I first started working in the indoor climbing industry as front desk staff back in 2007, mega-gyms with full routesetting crews, competitive youth teams, marketing staff, event organizers, and fitness programs weren't a thing.
The first climbing gym I worked in had a minimal staff composed of a general manager and a few front desk workers. We'd all help with putting up routes, inspecting ropes, and usually, free soloed the top rope routes after hours — an OSHA (the Occupational Safety and Health Administration) nightmare. The floor was made of loose river rocks and concrete, and under the boulder area were a few old, lumpy drag pads. I remember my General Manager at the time telling me if I ever wanted to run my own gym one day, I had to learn the paperwork side of memberships (which at the time were still literally on paper in file cabinets).
I thought to myself, why would I ever work in a climbing gym again after college — there's no opportunity for a career.
Climbing has exploded in the past decade, even in the past few years climbing gyms that are locally owned or considered small businesses require experienced routesetters, coaching staff, middle management, front desk staff, fitness instructors, and usually someone to run a social media account. The industry has gone from dirtbag gyms to the facilities we see now that have college-educated people who are seeking out career opportunities at gyms with fresh walls, large shiny holds, and thriving youth programs.
---
READ ALSO: Develop Leadership Pipelines
---
While the industry itself has shifted, so has the expectation for hiring more qualified staff. A brief scroll through job requirements for an assistant coach position will show that the job description asks for a couple of years of experience in competitive climbing or coaching, first aid certifications, USAC certifications, and higher climbing ability.
Similarly, routesetters are more likely to be hired if they receive the base-level L1 certification through USAC which requires nearly $500 to complete.
These positions take time, money, and personal investment to develop qualifications, and oftentimes the job doesn't offer living wages, provide growth opportunities, or doesn't offer thorough training after being hired. These qualities all create a recipe for a high turnover.
Causes and Types of Employee Turnover
To understand why your turnover rate might be high, it's important to first consider the two main types of turnover. Voluntary turnover is any time an employee chooses to leave the position, whether it's an internal transfer, finding another job, retiring, or any other reason for leaving. Involuntary turnover is layoffs or letting employees go; a decision usually made by management and not the employee. When talking about turnover, normally we want to fix the problem of voluntary turnover which asks the question — why do people keep leaving?
The issues climbing gyms face for high voluntary turnover aren't unique compared to other industries. As with any business, you can improve your employee retention rates by offering growth opportunities, competitive compensation, positive workplace culture, and quality management.
Toxic Work Environment
High turnover isn't always a reflection of negative work culture, but it is still something to look into. According to a survey from the SHRM (Society for Human Resource Management), it was estimated that U.S. businesses had lost about $223 billion due to culture-caused turnover.
Additionally, high turnover itself can affect morale with remaining employees and exacerbate the issue. It's common for the workload to get heavier on those who remain and this might create a ripple of others who also want to leave.
If you suspect that work culture might be a factor in high turnover, don't just throw a pizza party for the staff. Consider bringing someone in to teach about communication, how to give positive feedback, and develop basic people skills. In addition to this, gather your team and address some of the other common issues including poor management, low pay, and lack of growth.
Create a Quality Management Team
One of the most common problems for a high turnover is usually linked to management. Management and owners need to evaluate themselves first to see if there is something that can be improved in communication, training, or employee relationships.
Evaluate your management team by asking...
Is our training thorough and consistent? Should we bring in outside experts to improve the quality of our staff training? (For example, rather than teach in-house utilize the CWA's Climbing Wall Instructor certification courses)
Are our employees motivated by our mission and goals as a company?
Do our employees see a clear path for advancing their careers within the company?
Does our membership base complain often to staff about inconsistencies, issues with gym traffic, safety, or gym culture?
Lastly, you should require exit interviews for each employee when they leave and provide opportunities for them to offer anonymous feedback without repercussion on their future endeavors. While it might not stop that employee from leaving, their feedback could be invaluable in gaining insight on how to improve in the future.
Evaluate Pay
Leaving a company because of lack of compensation or benefits is listed as the number one reason for changing jobs on a recent LinkedIn survey. If low pay is the main reason employees are leaving, then losing these valuable employees is likely costing you thousands of dollars a year in rehiring and retraining.
Think of your employees as assets and watch for feedback like "I love being here, but I need another job to make ends meet." or direct requests for more hours or compensation. Create growth opportunities that include pay but also consider raising rates throughout the company to be more competitive for the industry.
Raising base pay and offering benefits keeps employees around longer and helps keep them motivated and happy. That means that these employees are more likely to further grow your business and improve the quality internally. Especially in a climbing gym environment where members often get to know the friendly faces they see on staff and develop trust and relationships with these people. In a climbing gym, your staff is likely bringing in friends, family, and expanding the network just by being the face of the gym. Employees will also be less likely to search for other career opportunities if they have their needs provided for.
Evaluate Growth Within Your Company
Employees who make an internal move are more likely to stay at their organization longer than those who stay in the same role, especially if their mission aligns with the climbing gym's mission and they are given purpose, motivation, and opportunity. While this might sometimes coincide with higher pay, it doesn't always have to. Know your team and their strengths; think about what they can bring into the gym that is lacking. A creative staff member could design t-shirts, posters for events, or connect with the marketing team. The position of Key Carrier could become a position that comes with more responsibility and opportunity as well if they learn basic management skills.
Even small steps towards growth can encourage employees to work for something that betters themselves, their work ethic, makes them feel valued, and all of that channels back into the gym. This includes opportunities for professional development, certifications, conferences, trainings, and courses.
Just as membership retention is important, employee retention can save you money, improve your work culture, and give your employees an opportunity to grow within the company.
Give Your Employees A Reason to Be Excited
Group rates for the 2023 CWA Summit are as affordable as ever. Networking, business growth, and professional connections are all waiting.
---
About the Author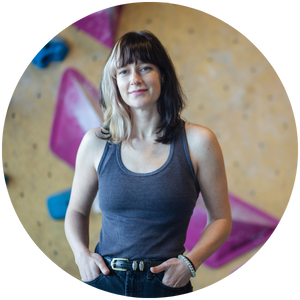 Jess Malloy is the Head Coach at at The Crag Climbing Gym in Nashville where she also dabbles in routesetting. She has worked in five climbing gyms in the past sixteen years, is a certified Wilderness First Responder, and has accumulated years of experience as a climber, coach, setter, yoga teacher, and as a published writer. She is the owner of @yoga.for.climbers a small business where she can combine all her passions into one. She loves runout slab and trying to static dynos. She gets nervous on pumpy overhanging sport but can always commit to the last move on tall boulders. When she isn't climbing, she skateboards, reads books and comics, and does yoga. She also hangs out with her eight-pound rescue pup, Beta, who despite her name is not a crag dog but is an excellent cuddler.