Monetary Value of Robust Youth Program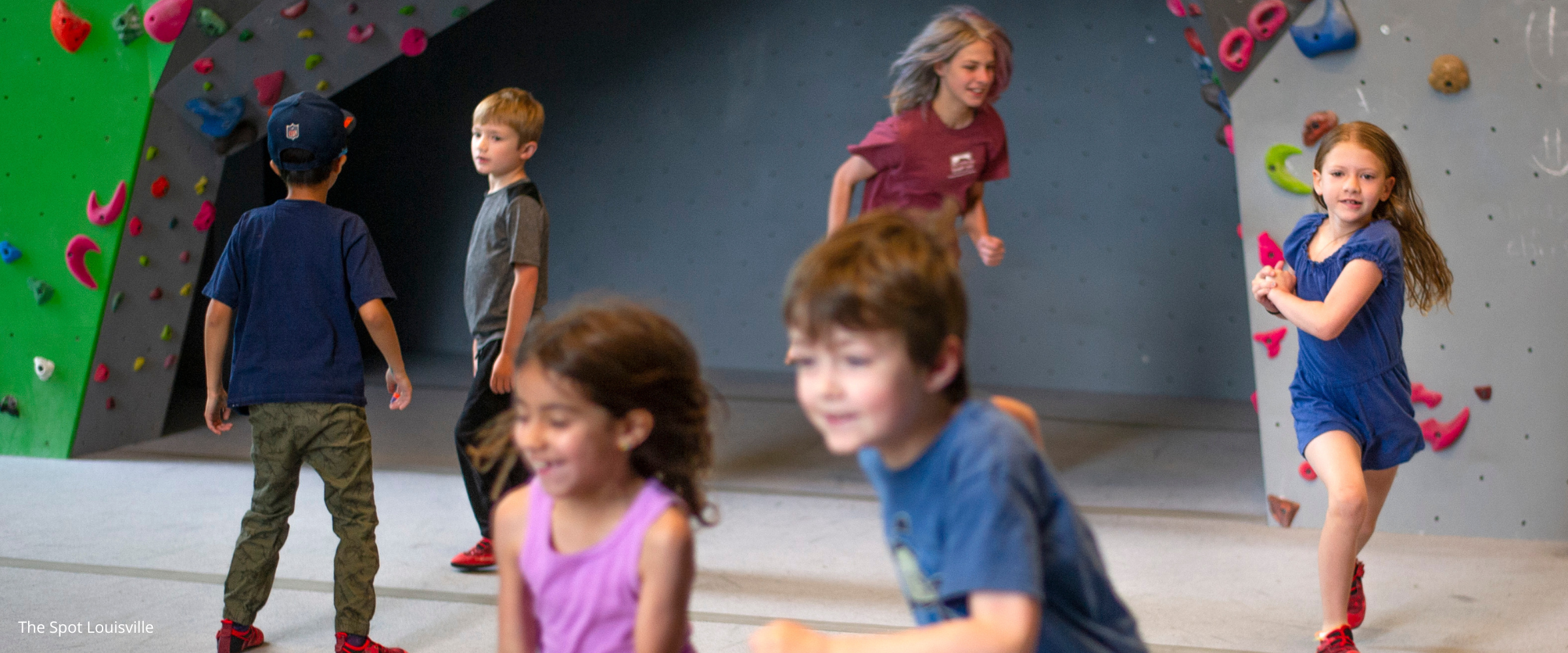 Last July I took my three-and-a-half-year-old nephew to the climbing gym for the first time. His eyes widened as we walked through the front door, and he was almost vibrating with excitement. His smile stretched from ear to ear as I got him his climbing shoes, put his harness on, and walked him into the top rope area of the climbing gym.
We were there for about an hour and by the time we were leaving, he had climbed three or four different routes and made it about eight feet off of the ground. Six months later, my sister texted me and asked for harness recommendations for her, my brother-in-law, and my nephew. The joy he experienced that day led his parents to invest in harnesses and begin searching for a climbing gym to join. This got me thinking about the snowball effect that I've repeatedly seen when a child has a positive interaction with the sport of indoor climbing.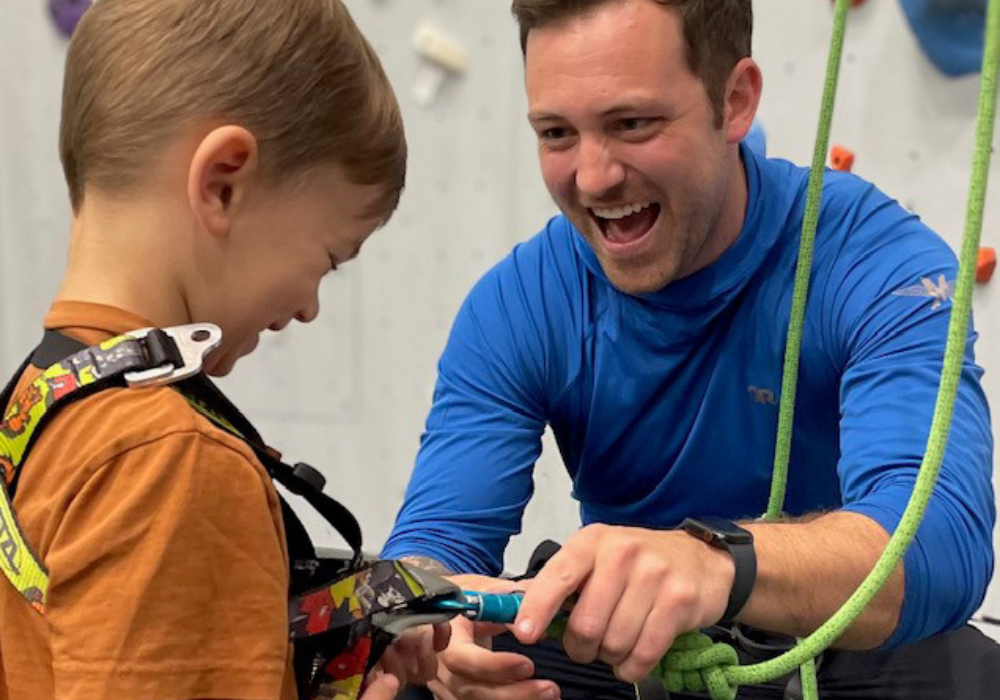 The author with his nephew at the indoor climbing gym.
Photo: Isaac Shoman.
It isn't always easy to predict how many new members your indoor climbing gym will attract and retain from month to month. This is one reason why many climbing gyms incentivize their members to prepay annually.
The beauty of youth programs is that, when executed well, you can create a reliable revenue stream that is independent of memberships.
Since climbing gym membership costs and retention rates vary widely from market to market, in the examples below I am using $100 as the cost of monthly membership and two years as the average length an adult member maintains their membership.
Building Recreational Programs
At my gym in Portland, the Multnomah Athletic Club, we have a thriving recreational youth climbing program. We run twenty-six youth classes each week, with each class lasting five weeks. From internal data, I've determined that these classes are currently running at an average of ninety percent capacity which works out to be approximately ten kids per class. Though the actual prices vary, for the sake of easy math let's say each class costs $100.
Using these numbers, this means that every five weeks our recreational climbing program generates $26,000 of revenue or approximately $260,000 per year. That's the equivalent of 216 prepaid annual memberships.
Now that might sound like a lot to you, or it might pale in comparison to your actual membership numbers. The actual dollar amount isn't the point.
---
READ ALSO: The Sustainability of Indoor Climbing Coaching
---
The point is the snowball effect I mentioned earlier. We have many kids that start climbing at four years old and continue in our program for five or more years. They get their parents to take a belay class, invite their friends and siblings to sign up for class, and buy their own gear. These recreational classes create consistent and predictable revenue throughout the entire year, and lead to some kids choosing to join our competitive program.
A Pipeline to Competitive Program
USA Climbing's Youth Series has a long season with practices typically starting in September and continuing into July. Because of this, many teams choose to bill for ten or eleven months using some form of a contract. Much like membership prices, the cost of being on a competitive team can vary quite a bit from gym to gym.
In this example, let's assume that the total cost to be on a competitive team is $300 ($100 membership + $200 team fee) per month over a ten-month contract, and there are 40 athletes on the team. This team would generate $120,000 of revenue per season or the equivalent of 120 annual memberships.
Unlike annual membership holders, competitive athletes on a stable and thriving team often stay in the program for many years. The MAC competitive team has several athletes that joined the team at age six or seven and are still competing for us a decade later.
So how does one of these long-time competitors compare to the average member? If a climbing team athlete pays $3,200 per year ($300 for 10 months, $100 for two months) and stays in the program for ten years, then that single athlete generated $32,000 in revenue from their membership and team fees alone. Compare that to the average adult member that stays for two years, and you would need approximately 27 annual memberships to generate the same revenue over that time period.

Competitive climbers also buy climbing shoes and harnesses more often, their families often get heavily involved, and spend more overall time in the climbing gym. This leads to more purchases like protein bars, snacks, and additional gear. While these numbers aren't necessarily jaw-dropping, the true value of having a strong and stable competitive youth team is that it is revenue you can depend on year after year. The overall team size may fluctuate each year, but the core group of team athletes will be in it for the long haul.
Creating robust recreational and competitive programs that fit into your climbing gym's culture can be challenging. Taking the time to hire and train instructors and coaches, using space in the gym (if your gym doesn't have a designated kids area), and developing a curriculum are just a few of the many challenges in building a progressive youth climbing program that keeps people coming back.
If you can achieve that, though, then your gym is going to reap the benefits of creating and developing lifelong climbers that will fall in love with this sport that we all care for so deeply.
Looking For More Ways to Increase Revenue in Your Climbing Gym?
Learn about our Retail Webinar Series, which includes steps for you to grow your already-thriving retail area, or start one from scratch.
About the Author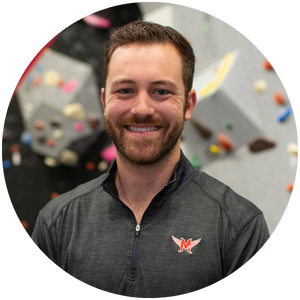 Isaac Shoman is a Portland, Oregon native and is the Climbing Gym Supervisor at the Multnomah Athletic Club. He has worked in the indoor climbing industry since 2010 when he was hired as a climbing instructor teaching youth summer camps. When he's not working, you can find Isaac cycling around Portland, climbing, running, or watching a game over a beer or two with friends! His favorite topics of discussion are anything Oregon Ducks or Portland Trail Blazers, "Star Wars" or "Lord of the Rings", or his nephew Luca.