Oh Canada: My Experience at the First CWA Meeting in Calgary
Date posted
August 29, 2019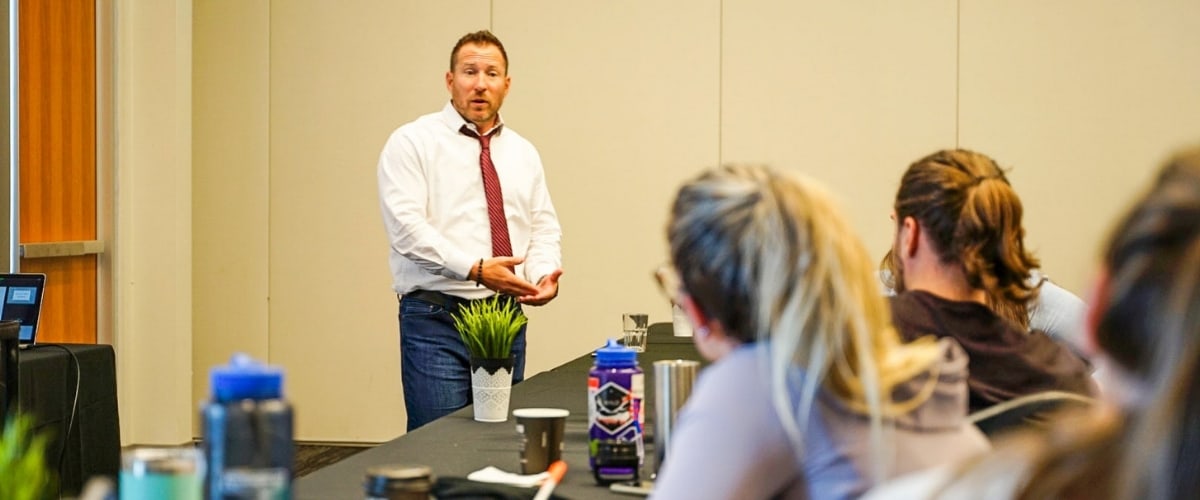 Photo by Matthew Huitma, commissioned by Calgary Climbing Centre
I have always believed that the most successful people in any industry are the ones that focus on consistent professional development. In fact, "grow through constant learning" is one of my company's core values.
I learn in many different ways. I read daily. I listen to podcasts while I'm driving or working out. I follow thought leaders on social media. I use apps like Blinkist and Ted Talks. I subscribe to relevant blogs and newsletters. All of these diverse methods of self-improvement allow me to learn different things, in different ways, at different times.
While all of these modalities are fantastic, I have found that live events are the most effective method of learning. Live events provide a level of energy and engagement that cannot be found anywhere else. They allow you to build relationships with other industry professionals. You simply can't beat a well-executed live event.
I have been a part of the climbing industry for several years now, including workshops and keynotes at the annual CWA Summit for the last three years. If you haven't attended this event, make it a priority. I present at events all over the world and the Summit is truly one of my favorites.
A few weeks ago, I had the privilege of presenting at the CWA's first-ever regional event in Calgary, Alberta, Canada. This event was special. There were three things that stood out; the intimate workshop, the brewery (yes, the brewery) and the keynote with a roundtable.
Intimate & Focused Workshop
On the first day of the event, I ran a full-day workshop at the Calgary Climbing Centre Rocky Mountain, which is an absolutely beautiful state-of-the-art facility. When I arrived at the gym for the workshop, the energy was off-the-charts. I mean, just feast your eyes for a moment on this striking outdoor wall!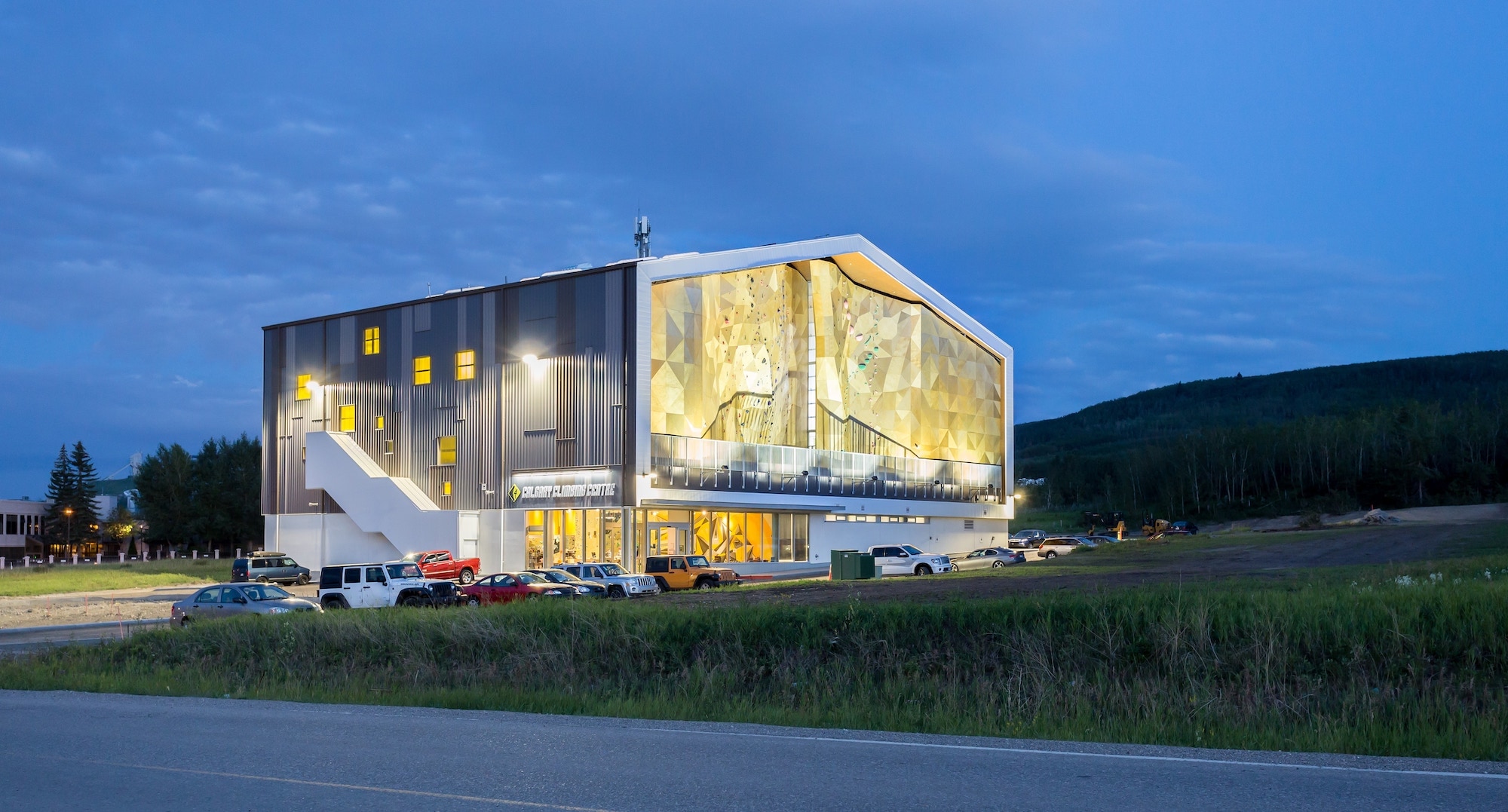 Photo courtesy of Musson Cattell Mackey Partnership, Architect Renante Solivar
The workshop was one of the best I have ever facilitated; and it wasn't because of me. It was because of the smaller setting and focused group of attendees. In this context, everyone participated, which created a platform for diverse perspectives and in-depth discussions.
I know that I have some good things to teach, but the amount of sharing and discussion that occurred was just as valuable, if not more. There were healthy debates and discussions. The information-sharing was uniquely fantastic. I was the facilitator and I learned a ton. It was amazing.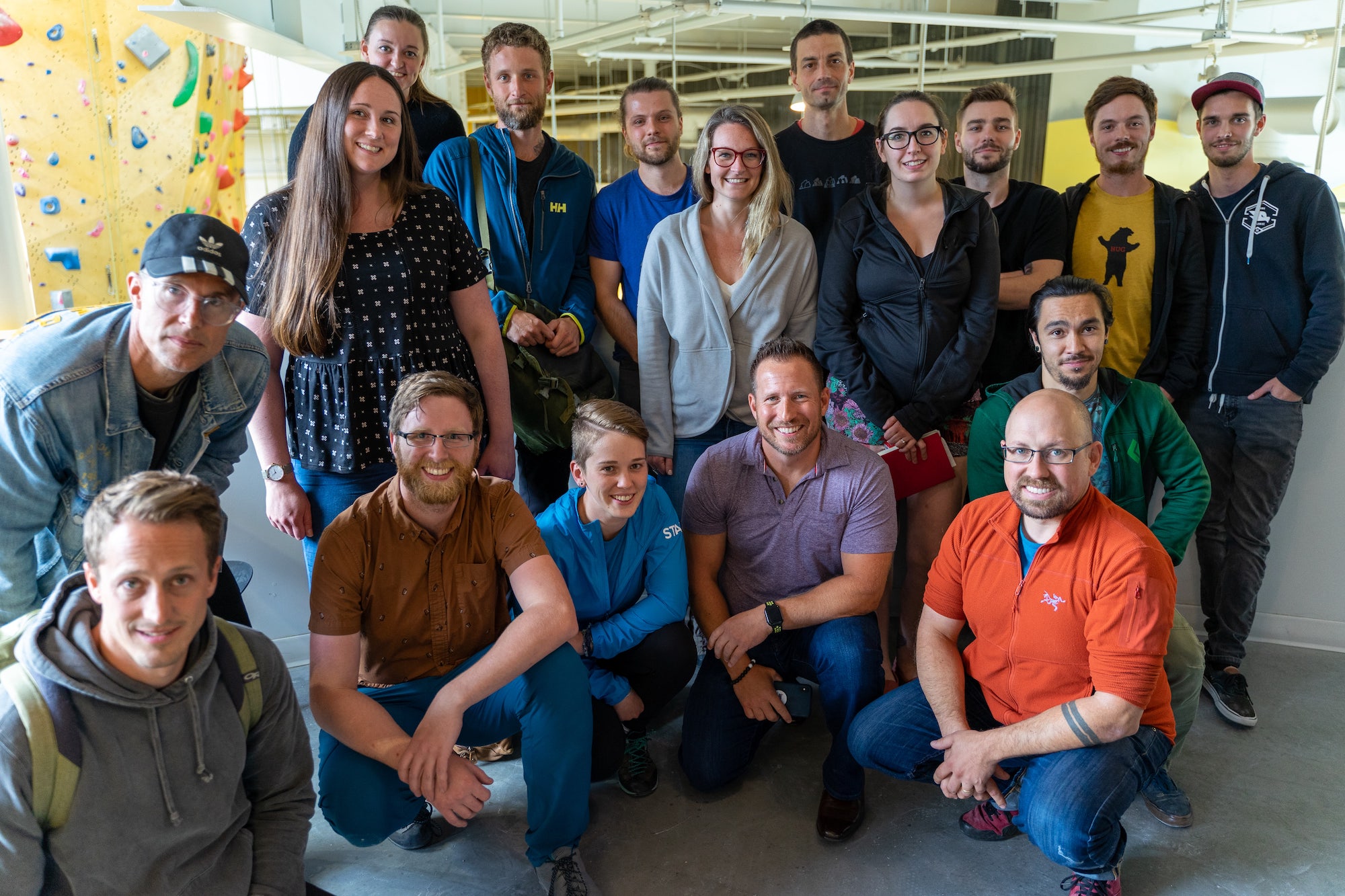 Photo by Matthew Huitma, commissioned by Calgary Climbing Centre
Time to Unwind at the Brewery
Another thing that made this event exceptional was, well, beer. Yes, you read that correctly, beer.
After the full day of workshops, there was a reception at a brewery called Last Best Brewing & Distilling. The reception set the perfect scene for everyone to unwind after a long day of learning.
Guests were able to get to know each other better and build new relationships. Discussion and information sharing continued. People exchanged cards and connected on social media. They laughed and had a good time. The food was delicious, and the beer was refreshing and tasty.
I often joke that some of the best parts of events happen afterwards at the hotel bar. This time, it wasn't a hotel bar, it was a brewery and it was a really strong part of the event. A good social experience at an event is crucial. The CWA team nailed it.
Informative Conference Sessions & Roundtables
The next morning, I had the honor of presenting the opening keynote to kick off the conference day. The gist of the keynote was about being the highest performer you can be while being a great team player at the same time.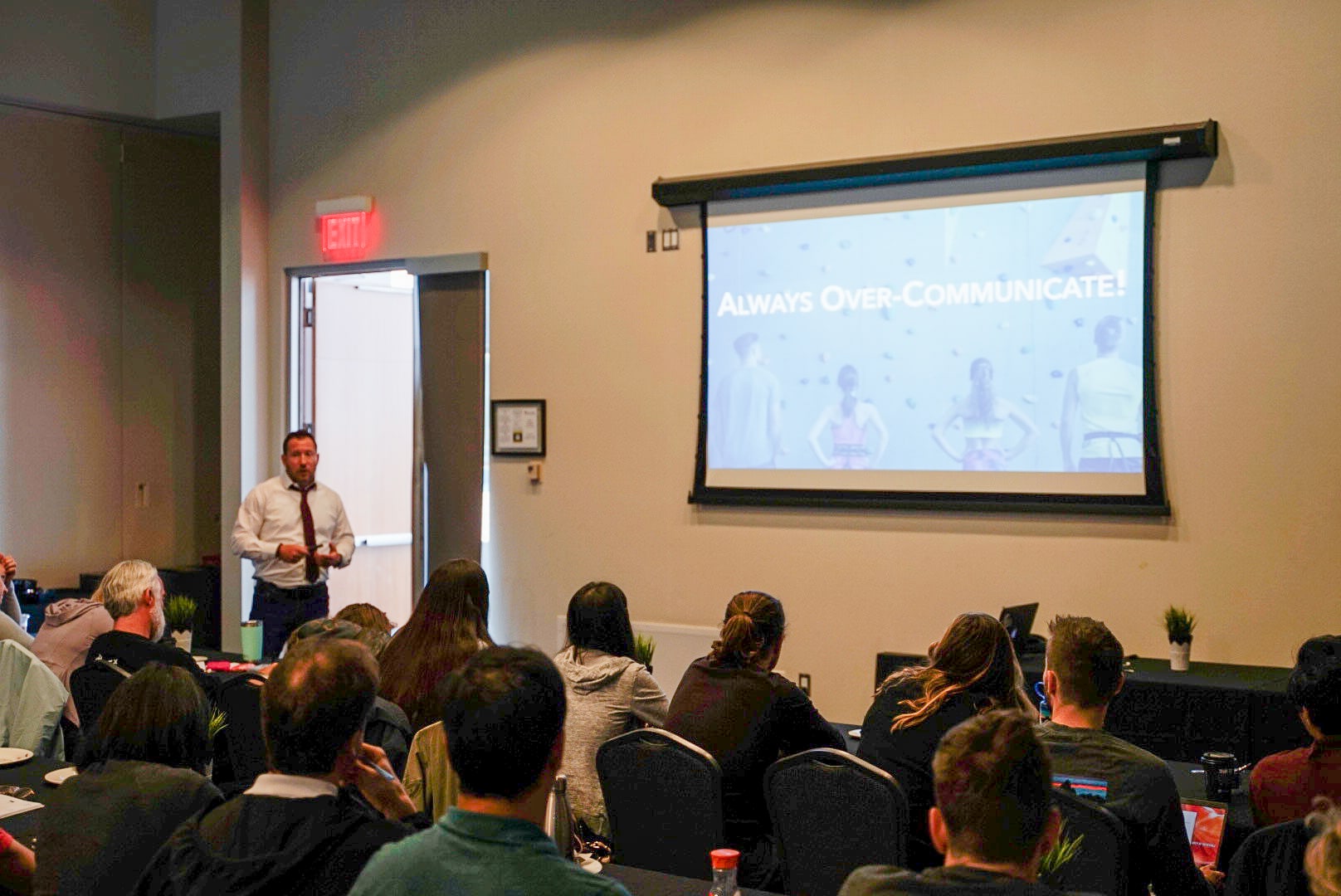 Photo by Matthew Huitma, commissioned by Calgary Climbing Centre
The keynote seemed to go over well, and I think the attendees learned a lot. The kicker, however, was the roundtable discussion afterwards.
Whenever I present a keynote, my goal is to accomplish two things: to give very tangible information that people can use, and for them to actually take action. Let's face it, all of the knowledge in the world is useless if you don't take action on it.
The roundtable afterwards allowed me to drive those two points home. We took the five key teaching points in the keynote and spent 15 minutes discussing each of them in-depth. This gave everyone a chance to dig in deeper, share their thoughts, and teach each other.
I love roundtables. They are so beneficial, and I get to take a back seat and let the audience do the talking. 😜
The keynote, followed by a roundtable, was an absolute homerun. Wait, this was in Canada. The keynote followed by a roundtable was a hat trick.
A Great Event with a Healthy Dose of My Cheesy Canadian Jokes
Intimacy. Interaction. Information sharing. Learning. Networking. Fun. This event had it all. It was truly something special. If I had to grade the event, I would have to give it an… EH!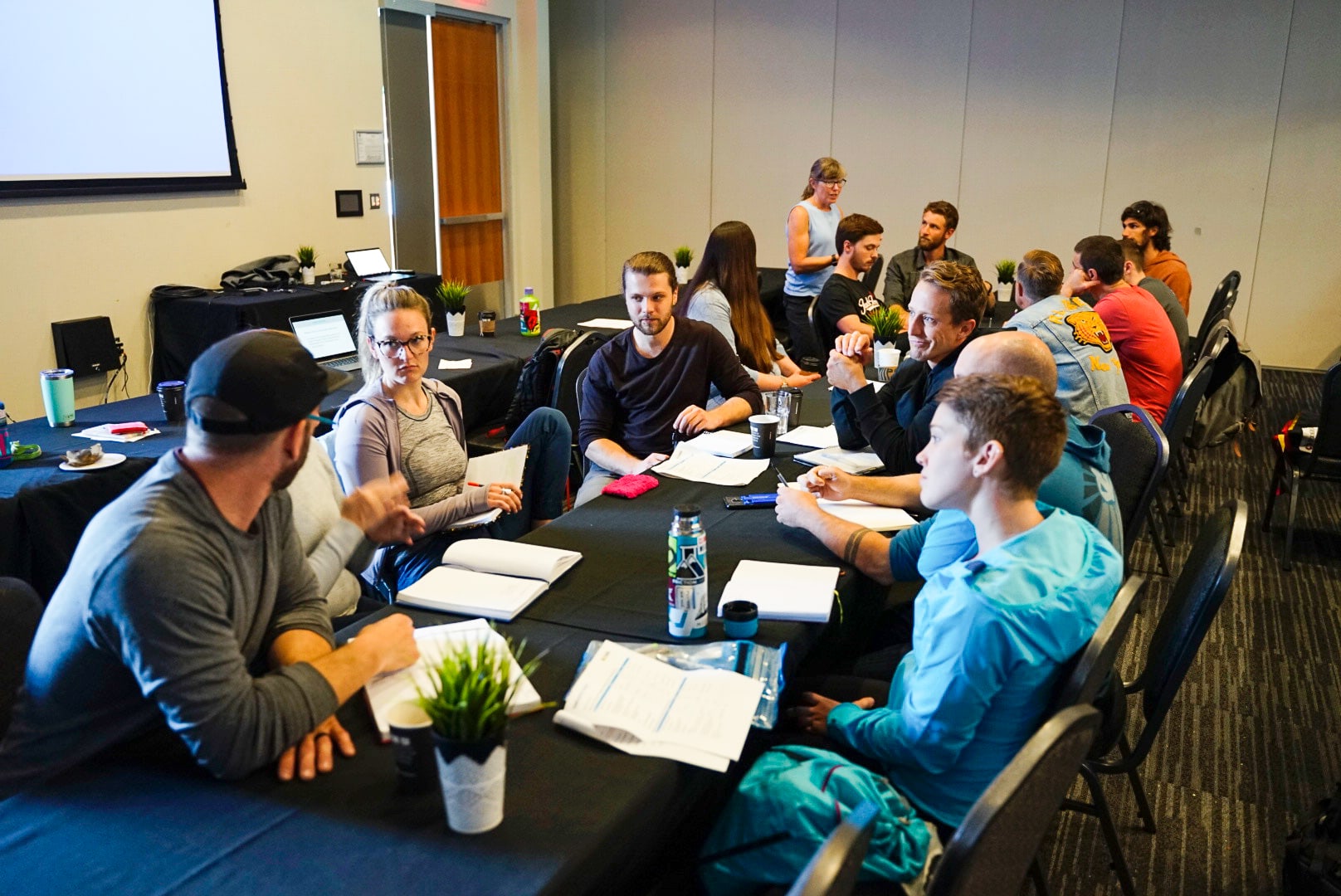 Photo by Matthew Huitma, commissioned by Calgary Climbing Centre
I started this post by talking about the importance of learning. Learning keeps us relevant. It motivates us. It makes us better at our craft.
I encourage you to find ways to do diverse methods of constant learning. Get a new book. Download a podcast. Subscribe to a blog. Plan to attend live events like the CWA Summit and/or CWA Meetings like the one in Calgary. Schedule time for learning. Put it in your calendar. What gets scheduled gets accomplished.
When it comes to live events, lock it in your calendar. Set aside funds in your budget. Plan to attend at least one or two a year. While all methods are good and should be done, you just can't beat the all of the amazing benefits of live events.
I'm very excited to head to Hoboken in a few days for the second CWA Meeting. If you're in the New York/New Jersey area, I hope to see you there! Or join us next month in San Francisco. I have no doubt they're both going to be great events.
LEARN MORE
---
About The Author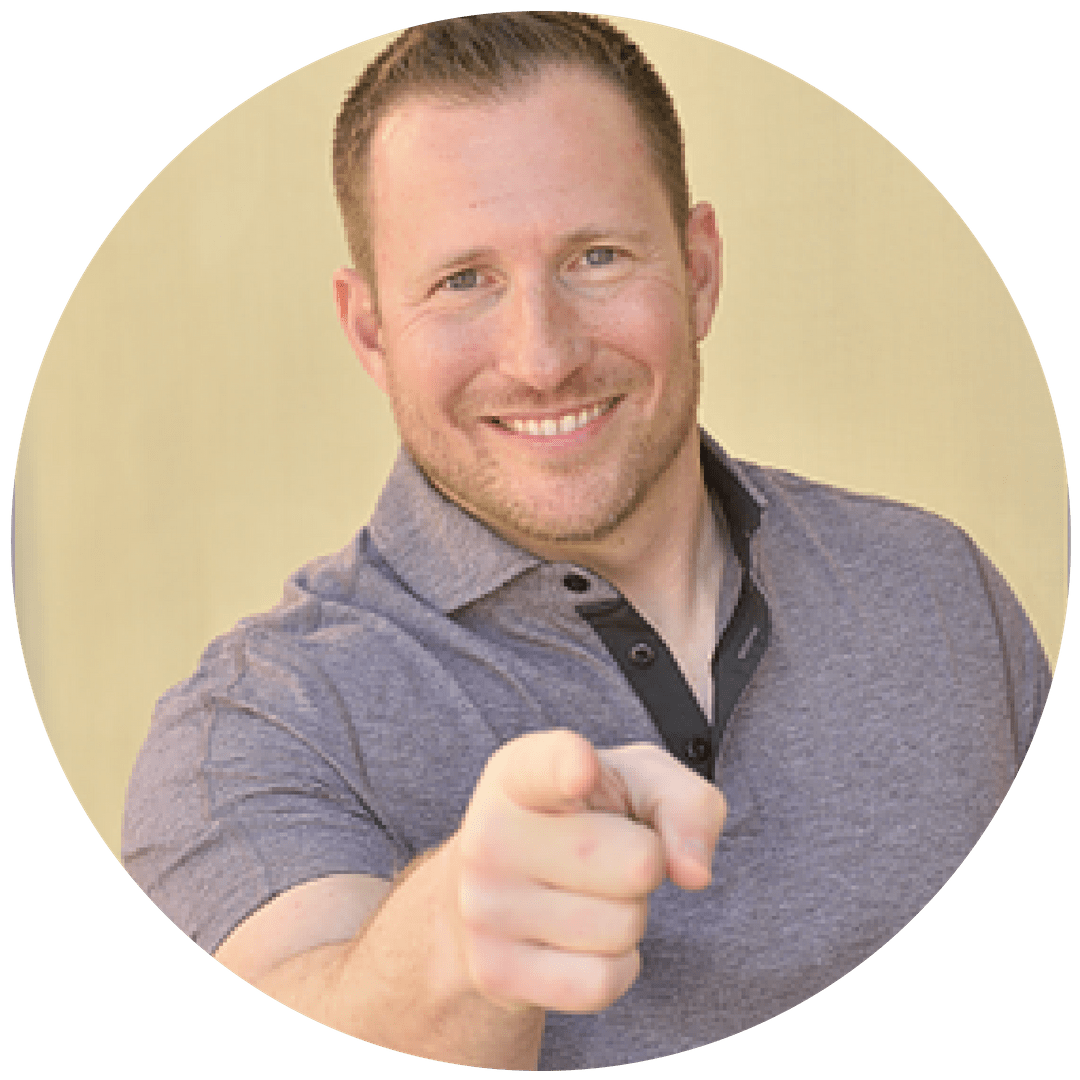 Chris Stevenson is the owner of Stevenson Fitness, a full-service health club in Oak Park, California. The club's success is based on providing an unparalleled member experience, which centers on proper staffing, systematic operations, and world-class leadership. This success is reflected in the club's Net Promoter Score, which is consistently in the high 80s (industry average is in the 40s). Chris is an international speaker who presents viable, applicable lectures that resonate with every audience.