Professionalizing Routesetting through the CWA Summit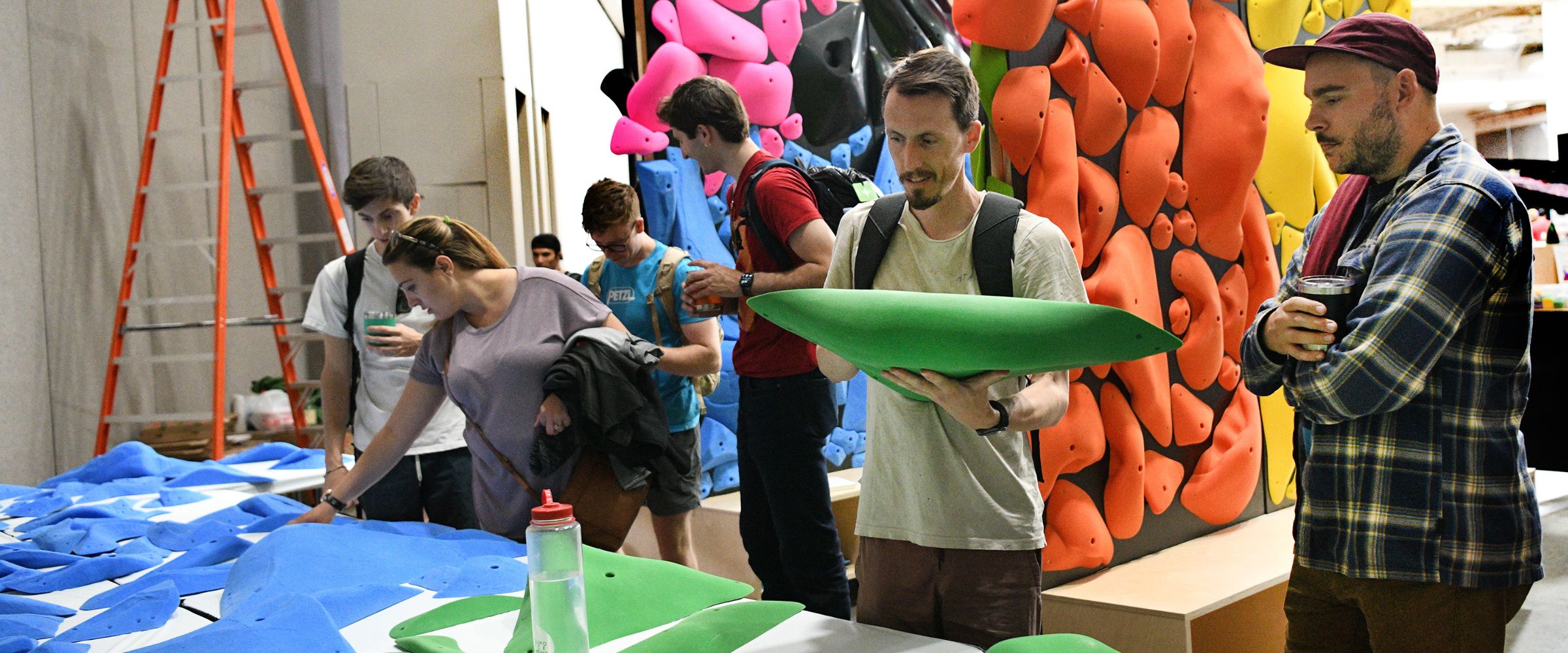 Recently, I had the exciting opportunity to attend the 2022 CWA Summit for the first time in Salt Lake City. Compared to the schedules from 2018 and 2019, it was inspiring to see so many routesetting sessions that were focused on the professionalization of our facet of the indoor climbing industry.
With sessions on routesetting data, team development, and new guidelines, we are moving toward more standardized policy and yet being more fluid in team management.
In my opinion, we are seeing a movement where high-level routesetters are viewed as so much more than just people who control what goes on the wall. We are viewed as industry leaders, promoters of change, and creatives who are pushing the bounds of what is possible in the sport.
Recruiting (and Retaining!) More Diverse Teams
While new gyms are popping up left and right in all areas of the U.S., it is no secret that we are experiencing a shortage of experienced routesetters to take on positions. In addition to an overall shortage of setters, the makeup of routesetting teams is still overwhelmingly made up of cis white men.
In the Routesetting Team Development session, we learned from Flannery Shay-Nemirow and Genevieve De La Plante of the BIG initiative about how by offering women and minority-specific routesetting clinics, we can help break down common barriers that keep women gatekept from learning to routeset.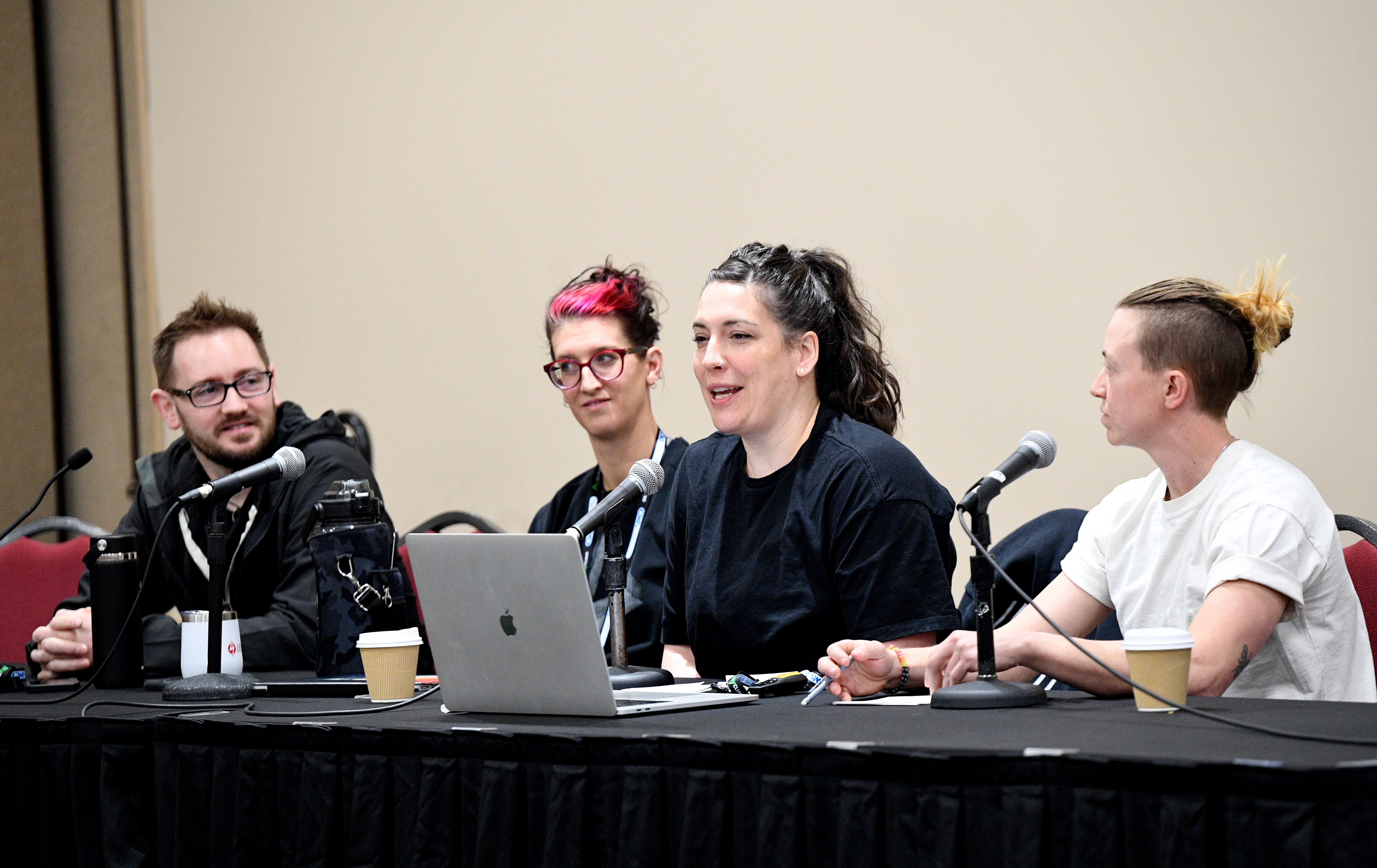 The Routesetting Team Development Panel at the 2022 CWA Summit.
In their presentation, they discussed how 17 of the 32 Beginner Routesetter clinic participants went on to get a job in routesetting. To me, this is proof that the problem is not "many women just don't want to routeset" as it is often argued. Instead, we need to rethink ways in which gyms can teach basic skills for women to become more confident in the pursuit of routesetting.
For example, how to properly carry a ladder or the functions of an impact drill - things that many men are socialized to learn at some point in their life. With almost every person in the session in a routesetting role (from a show of hands), I am hopeful that we will see more women-specific routesetting programming in those gyms. With the overwhelming success of the BIG Initiative in Canada, I also hope to see similar initiatives for women in the U.S.
In addition to the clinic discussion, there was also a conversation on how to support women routesetters now. While there are obviously several big societal changes that need to happen, Foxman Mccarthy James (Atla Climbing), discussed small efforts that can make a big impact on a woman's experience.
For example, a common occurrence for women routesetters is someone assuming they are just a member "hanging out" with the setting team, or worse - that they are a routesetter's girlfriend. Recently, despite holding my drill, I had a new climber who approached me to warn "you're in those boys' work area - the area is closed off."
Foxman offered that having multiple gym logo'd shirts with "ROUTESETTER" on the back, rather than just the gym name can make a big difference. While this is common practice in some gyms, I had not considered how important a uniform of sorts can be in a woman's experience to be recognized and respected for the position she is in.
On a more delicate point, the panel discussed experiences of being a minority in routesetting. Foxman described the times in which she has been singled out in what was intended as a compliment - "wow, isn't it so incredible how you can carry that heavy ladder?" and how uncomfortable it can feel to be singled out repeatedly when you are just trying to do your usual job requirements without a spotlight.
The extra energy and discomfort these conversations can produce undoubtedly leads to burnout, or worse, making a routesetter question their own belonging in the space. Devin Dabney, also a presenter, added that this feeling is also very common for black routesetters and black climbers in general. Moving forward into more thoughtful routesetter recruitment and retention, I challenge all gyms to consider - what are the ways we can uplift women and minorities in routesetting without othering them?
The Need For More Routesetting Resources
One thing that is very clear from this year's CWA Summit is that routesetters are very interested in understanding how their setting program functions in comparison with other programs in the U.S. routesetter pay scales, workload, access to a lift, PTO, and wellness perks were all areas of discussion in the Routesetting Data sessions by Foxman Mccarthy-James and Justin Wright.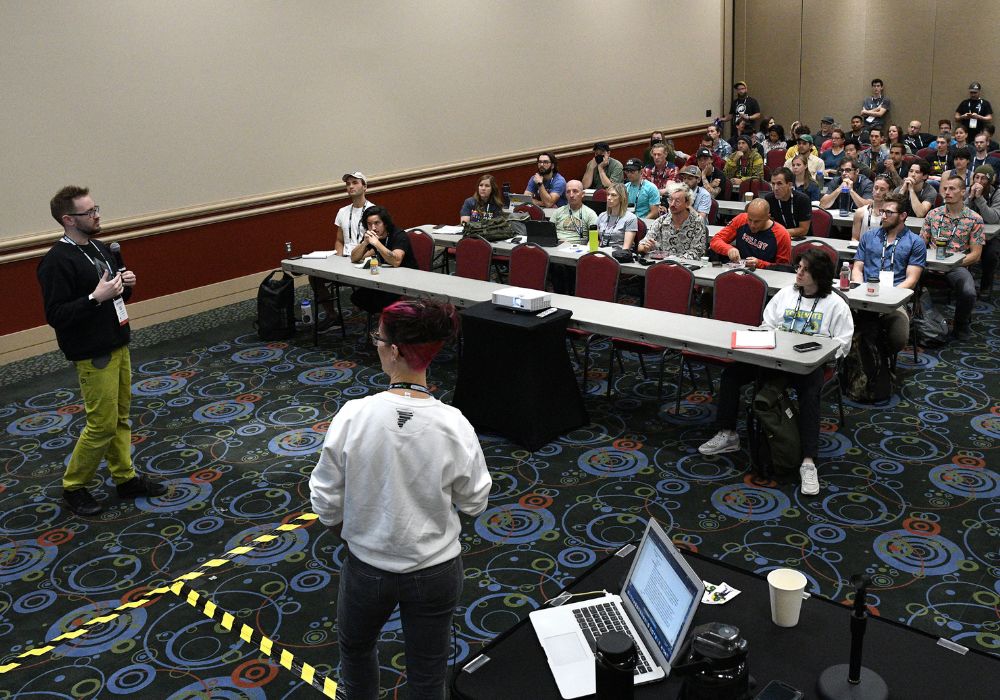 Foxman Mccarthy-James and Justin Wright at the 2022 CWA Summit in Salt Lake City.
While their dataset is still in its infancy, it is obvious that once their sample size is more complete, it has the potential to be a powerful tool in a routesetter's decision to stay with their current company or explore new regions. At the very least, I'm sure it gave some routesetters in attendance a general idea of where they lie in terms of workload, team makeup, and average pay for their experience level. As current routesetters seek to level up to a senior position, it is important to have data that support the structure of a brand-new routesetting program. I am optimistic we will begin to see open dialogue on routesetter pay and benefits, and hopefully see standardized expectations instead of the large gaps we currently see in the routesetting field.
In addition to more data, routesetters are also more interested in having formalized documents as guidelines for their programs. In the CWA Routesetter Manual session, the session quickly evolved into a Q&A where setters were asking about every topic from work at height certifications to a maximum setting days per week recommendation. It seems that gone are the days where routesetters are just "figuring it out" on the fly. As we argue to be treated as professionals, we are asking for professional guidelines, using data to guide our programs, and relying on each other when we need help along the way.
Routesetters Value Interconnection
One of my favorite aspects of the CWA Summit was having the opportunity to meet so many routesetters in person that I have had conversations with online over the last two years. It is evident, maybe now more than ever, that routesetters value having wide networks of others to connect and share ideas with. I am hearing more and more owners voice the value of welcoming guest setters and sending their own setting team members to various gyms to gain experiences on different walls with different materials. Before, a routesetter may only have experience in a different gym if they set a competition there. I am psyched to see routesetters who are more focused on commercial setting have the same professional development opportunities that setting in a different gym environment with new team members during a competition can provide.
In my experience as a routesetter, a less often discussed but significant part of our job is community development and engagement. On top of our regular commercial rotation, we are responsible for planning novelty sets for community nights, promoting events like bouldering leagues, and overall - we have to have an evolving understanding of where our members are in their climbing progression and how to keep them motivated.
I was thrilled to hear in multiple panels that gym management leaders understand the value of giving routesetters paid time to observe/engage with their community. Knowing which sets are successful and how to better challenge our membership base can only be done through pure observation or discussion. But after a full day of setting and forerunning, engaging with the members in a meaningful way is unreasonable and usually unsuccessful due to mental and physical fatigue.
---
Read Also: Why Building Your Network as a Routesetter Matters
---
One policy change that I made immediately upon my return from the CWA Summit was allowing my team two hours per week (at their own schedule choice) to use as community engagement time instead of only planning this time for us as a group. As suggested by Justin Wright, one of the presenters, routesetters fill out a form recording their observations about how they can serve our community through our setting.
As routesetting becomes more professionalized, I expect big changes in how we communicate new ideas and share operational guidelines. Considering most of the routesetters I met with were first-time CWA Summit attendees, gym owners are beginning to understand the potential and influence routesetters can carry in progressing their business and are willing to invest in that potential. Considering the 2022 Summit programming for routesetting was centered on professionalization (Cody Grodski from Syndicate Routesetting even had an entire panel titled Professionalizing the Craft), I'm excited to see how much our field progresses before 2023 in Pittsburgh.
Interested in more professional development for routesetters from the CWA?
---
About the Author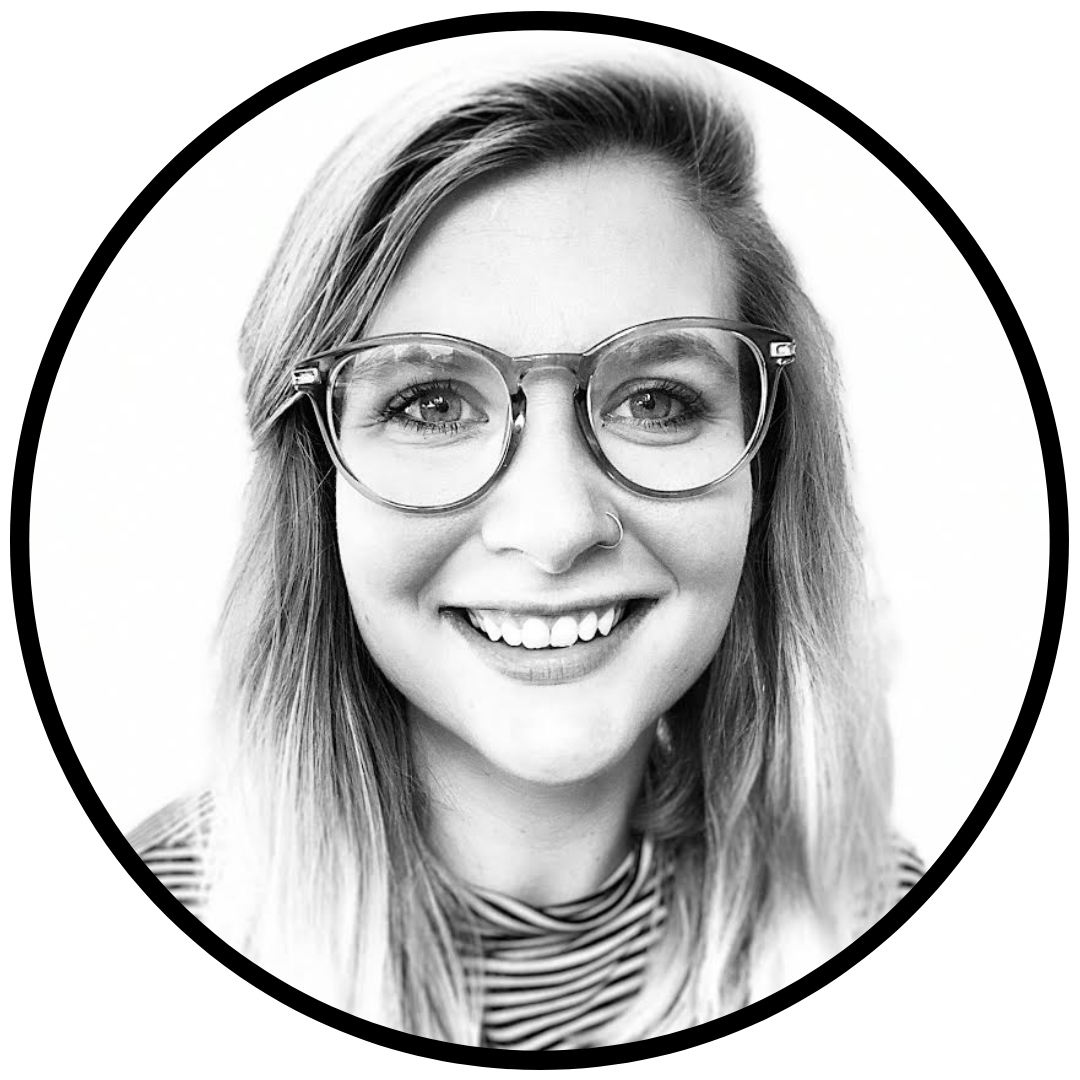 Hayley Moran is the Head Routesetter at The Crag in Nashville, Tennessee. She has a Master's Degree in Child and Family Studies and previously worked in the field of public health with a focus on health equity. She uses those experiences to help guide her work in the climbing industry by creating events and discussions that promote diversity, equity, and inclusion through the sport of rock climbing. When she is not on the wall, you can find Hayley baking in the kitchen, designing silly sweatshirts, or hanging out with her cat, Goblin.