Projecting Anti-Racism: Highlights from Flash Foxy's Stronger Together Episode with Abby Dione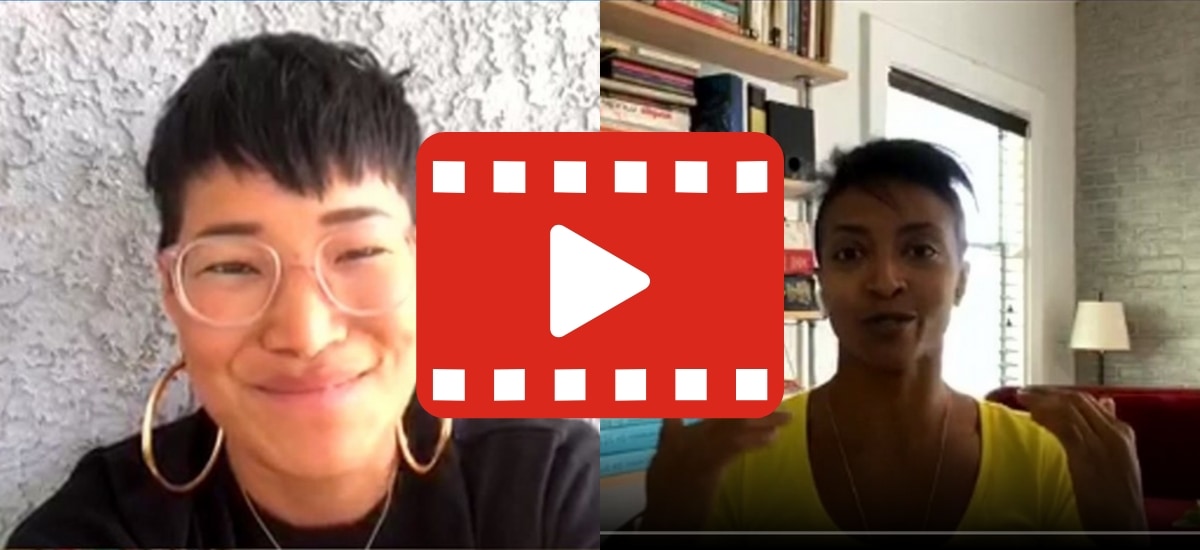 As the months continue to pass, it is increasingly evident that our climbing industry is not likely to return to 'normal'. For some, this might signal sadness and loss. For others, an opportunity has presented itself to finally address and change some very real and damaging aspects of the industry. This is the first in a series entitled, Projecting Anti-Racism, intended to unpack some of the important and complex messages that are coming out of the Black Lives Matter uprisings. Each post will highlight at least one resource and give recommendations for individuals and companies within the climbing industry to take action. The end goal will be for the climbing industry to treat this work as if it were a passionate climbing project requiring patience and perseverance. That said, here is Part I of the series!
COVID-19 has slowed us all down, and we are all witnessing, at the very least, the movement taking place in ensuring that Black lives matter. Instead of feeling nostalgic about that old 'normal,' we can re-build the climbing industry as anti-racist and decolonized.
The recent push for "Justice, Equity, Diversity, and Inclusion" (JEDI) within the climbing industry took a lot of labor on the part of the Black, Indigenous and People of Color (BIPOC) communities. And yet, these words have been absorbed into the social media buzz without long-term structural changes within organizations.
Right now, climbing gyms have the opportunity to take action and be accountable for how their spaces have been exclusive. Brands can work to dismantle their white hierarchies. Each individual within the industry, as well as each corporate entity, can practice being introspective, accountable, and active in establishing a new status quo: one that is anti-racist and adaptive in accordance with the Black Lives Matter mandates.
If you have chosen to make your career in the climbing industry, then you are operating under a system that was built by white people for white people. If you're looking for a place to start helping to dismantle that system, and rebuild something better, then the following is a great resource to help you along your path.
The latest episode of "Stronger Together," from the Flash Foxy Instagram page offers an insightful conversation between Flash Foxy founder Shelma Jun and Abby Dione, the owner of Coral Cliffs Climbing Gym in Fort Lauderdale, FL.
These two phenomenal women share in their love of climbing and discuss complex and nuanced topics. They describe what makes a space welcoming and truly diverse, how to get started in addressing structural racism, and how to take meaningful action.
The content of this video is essential learning if you are a gym owner or work at a brand that is just getting started in adopting anti-racist policies and practices. However, anyone in the industry will benefit from tuning in. The conversation felt replenishing for me as someone who writes primarily about these themes and loves climbing.
I have summarized five key points just to get the ball rolling:
1. Learn. Take the initiative yourself and learn about the ways institutional racism has operated. Then, apply it to the climbing industry. Do not go straight to non-white folks and have them take on the challenge of enlightening you. There are plenty of resources online and countless books written on the subject.
2. This needs to be a long-term commitment and the work needs to be done consistently. Both women aptly state throughout the video: this is work. The 'low hanging fruit' of social media posts or ads featuring non-white people does nothing to change the structure of racist organizations. Begin by asking, "who are the players in your organization?" If you look around at who is present, and who holds decision-making power, is there a severe lack of representation? Acknowledging and unpacking the problem is the first step before the real work begins.
3. This is too much work for one person. Do not dump all of this labor onto one individual at your organization, it's too much. Ultimately, the company's vision needs to shift and become anti-racist so that everyone is able to operate under a shared vision.
4. Don't let the fear of making mistakes stop you from trying. Mistakes are to be expected if we can agree that learning how to be anti-racist is a long-term practice instead of a simple shifting of gears. Your BIPOC community understands that there will be blunders along the way, what matters is remaining accountable and working together to get back on track!
5. Ultimately, this work is going to benefit everyone. This point gets repeated in the video and I am so glad because it often goes unacknowledged, which is: a company that is anti-racist is an environment for everybody. With enough perspective and persistence, dismantling racism is going to uplift everyone. From there, our shared love of this amazing sport can really shine--and we can be proud to be a part of the industry that connects more people to climbing.
If you found this post useful, read Part II of our Projecting Anti-Racism series - Asking for Free Labor.
---
About the Author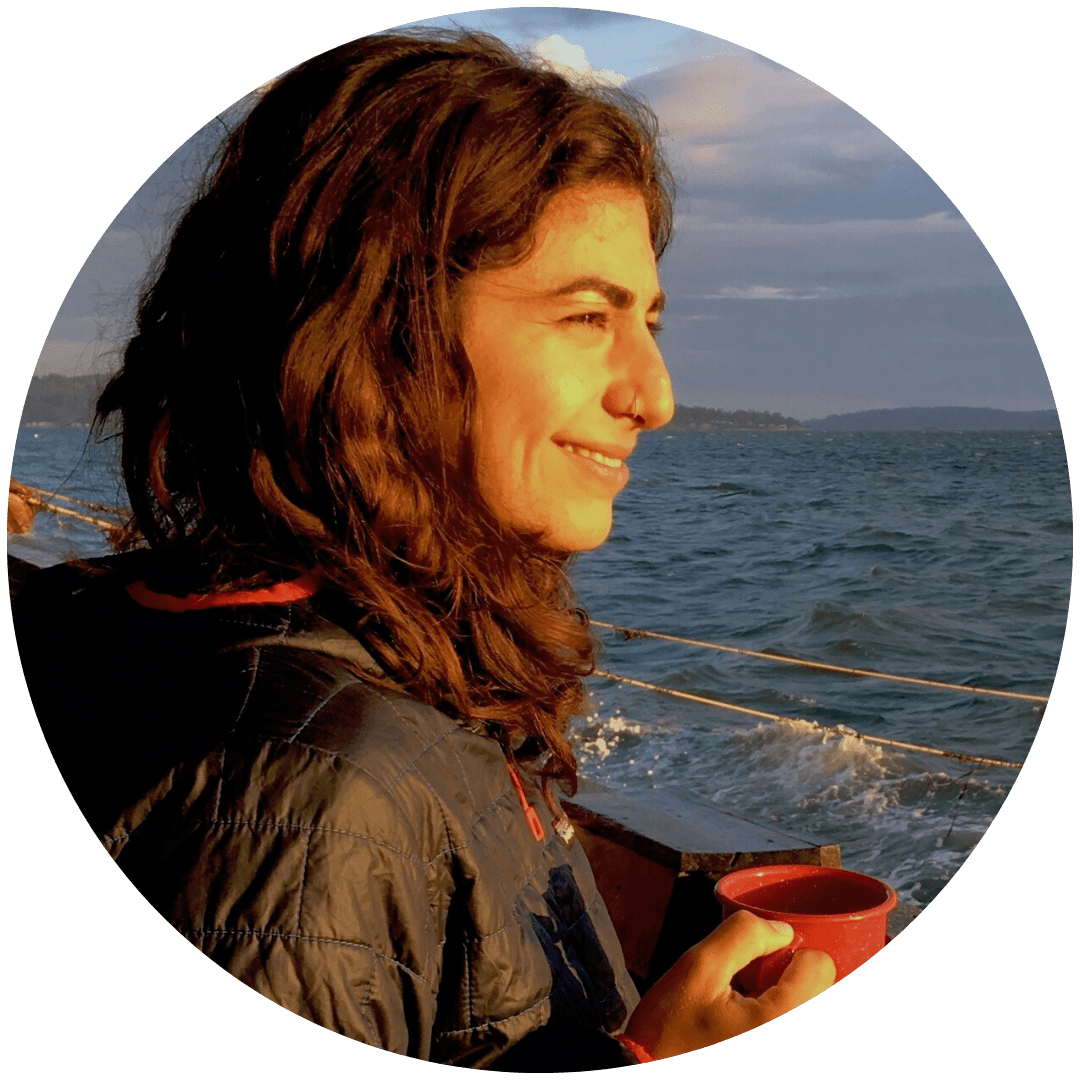 Anaheed Saatchi is a queer and non-binary writer and community organizer. They cover themes of social justice, diaspora, the outdoors industry and identity politics. In 2018, they co-founded the rock climbing initiative BelayALL, based on the unceded territories of the səl̓ilwətaɁɬ təməxʷ (Tsleil-Waututh), Skwxwú7mesh-ulh Temíx̱w (Squamish), and šxʷməθkʷəy̓əmaɁɬ təməxʷ (Musqueam) nations. Examples of their work can be found in Alpinist Magazine and online at Melanin Base Camp.